Cyclocross is a family friendly sport that kids of all ages can get involved in.  If your child wants to give it a go, they can take part on any bike with grippy enough tyres – hybrid, all terrain, and mountain bikes are all fine. However, if they want to take their cyclocross racing more seriously, then you're probably going to find yourself being nagged for a kids cyclocross specific bike. In this article we look at what junior sized kids cyclocross bikes are currently on the UK market, to help you make that decision.
*** Obviously the fate of the 2021 cyclocross season will depend on what happens with the Coronavirus outbreak. Do check your local league for details of their plans***
We've listed kids cyclocross bikes that are available to buy here in the UK new first, in ascending price order, so you can decide how much you want to invest in your child's cycling.
However, there's a number of excellent cyclocross bikes for children that have been discontinued but make great secondhand purchases, so we've included those at the end of the article, so do keep scrolling down if you're on a more limited budget.  
Please note that most kids cyclo-cross bikes can be adapted to ride with road tyres if necessary, but not all kids road bikes can be adapted to take the wider cyclo-cross tyres.
Take a moment to GRAB YOUR FREE KIDS BIKE BUYING CHECKLIST which will help you record all the information you need to find the perfect bike for your child. 
The best kids cyclocross bikes 
Cycle Sprog is an family run, reader supported, website. We belong to several affiliate schemes so may receive a small commission from sales made from links on our site. We do our best to be impartial and recommend products on their quality not whether they are in a scheme.
Entry Level Kids Cyclocross Bikes
These bikes make great choices for kids wanting to try out cyclocross, or who enjoying racing in their local league.   Most are dual purpose road / cross bikes so you should get loads of use out of them all year round both on the grass/mud and tarmac.
Please note that at the moment most of the bikes are currently out of stock if you want to buy new, due to the current problems with kids bike supply.   However, you should be able to get hold of one second hand so we've included links to help you in your search. It's also worth checking with members of your local cycling clubs – they often have for sale boards.
Frog Road / Cyclocross Bikes (£440 – £480)
Whilst Frog have named their drop handlebar offering the Frog Road, it's a dual purpose kids bike that comes supplied with both Kenda road and cyclocross tyres. It's a great entry bike for kids racing road, cyclocross and triathlon. It's got generous tyre clearance with the Tektro Oryx cantilever brakes. Internal gear cable routing stops cables from getting damaged when lifting, and the bikes are lightweight enough for a child to pick up.
Frog Bikes have three cyclocross bikes in their range, and they're the only manufacturer to offer a 20″ wheel cyclocross bike (the Frog Road 58 – 8.2kg – £440). This is suitable for children aged around 6 years and up (minimum inside leg of 58cm).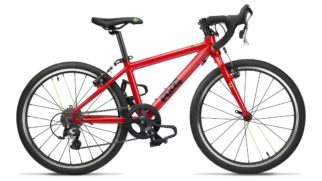 The 24″ wheel bike is the Frog Road 67 (8.8kg – £460) and is suitable for kids with a minimum inside leg of 67cm, which is usually from 8 years.
The biggest Frog cyclocross bike is the 26″ wheel Frog Road 70 (9.3kg – £480) which is good for kids with a minimum inside leg of 70cm and over (approx 10 years and up).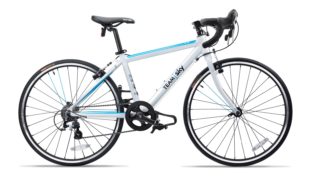 All the Frog Road / Cyclocross Bikes have narrow and short-drop child-specific handlebars, with Microshift short-reach shifters/brake levers. They also come fitted with top mounted auxiliary brake levers to give additional confidence when braking.  This is particularly important when starting out on drop handlebar bikes, when children may struggle with braking when on the drops.
Each bike has appropriately sized short cranks designed for the size of the rider, which should make pedaling easier, more efficient, and more comfortable.
The 20″ and 24″ wheel bikes both have a single chainring at the front, with the Microshift gear shifter making it simple to change between the 9 gear options. The larger 26″ bike has a double ring chainset, giving 18 gears to choose from.
Frog provide a free 5 year warranty on frame and forks, and resale values are reasonably good on a well maintained, infrequently raced model.
Frog Bike Update January 2022 - there's been a real shortage of Frog Bikes over the past year and when they do come into the shops they're selling really quickly.   Frog have announced production is scheduled to increase from 250 a day to 400 a day by mid 2021 and the workforce is expected to grow from 50 to 60.
In the mean time if you've set your heart on a Frog Bike and can't find one it's worth getting in touch with your local bike shop or The Bike Club and seeing if you can get on a waiting list. 
If you've got an old Frog Bike that's been outgrown and needs selling get your Used Frog Bike quotation here. 
Islabikes Luath (£700-£800)
Once upon a time, if you wanted a kids cyclo-cross bike you had to buy an Islabikes Luath.  It was the original quality kids road / cyclo-cross bike, and it remains one of the most popular bikes on the racing scene. It was designed by Islabikes founder Isla Rowntree, who just so happens to have been British National Cyclocross champion in 1999, 2002, and 2003.  Having designed the Luath, she then made a come back as British Veteran Cyclocross Champion in 2010, 2011, and 2015.  I'm guessing she knows a thing or two about what makes a good cyclo-cross bike!
It's the success of the Islabikes Luath that has made the other manufacturers featured on this page realise that there is a market for their products, be it entry level bikes or high specification pro-machines.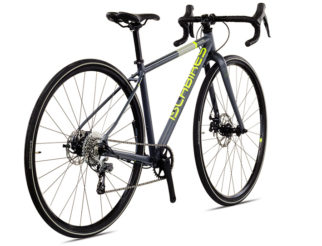 The Islabikes Luath is available in 4 sizes; a 24″ (8.3kg), 26″ (8.7kg) which both retail at £699.99, and 700c Small (9.2kg) and 700c Large (9.4kg) both £799.99 (weights with pedals). This dual sizing of the 700c Luath reflects the fact that kids seem to grow so fast these days and are onto 700c wheels before they're able to cope with the frame and component sizing of an adult cross bike.
Stopping power on the Luath is applied by Shimano STI short reach levers with a set of Tektro junior top mount brake levers also in place.
Because Islabikes have such obsessive attention to detail and have been making kids bikes for longer than anyone else, with a number of the components designed exclusively to fit their bikes. For example, the smaller diameter handlebars are short drop and have been designed with a shorter and narrower shape than adult bars, so kids can comfortably use all positions. They even use slimmer bar tape to ensure a decent grip for smaller hands!
Advert:  If you've got an outgrown Islabike that you haven't got round to selling on, why not get a quotation today from The Bike Club? They'll even send a courier with a bike box to come and collect it from you. 
Race specific kids cyclocross bikes
If your Sprog is ready to take their cross to the next level, then you may be wanting to invest more in a bike, or even start building one at home that is tailored to their exact requirements.  These bikes and frames are designed to be raced – fast!
Worx Junior Cyclo-cross bikes (£595 – £845)
Worx Bikes make bikes to race – and race fast – so everything about their bikes is focused on speed, hence the rider must be experienced enough to control this during a race. Their junior range has three standard models – the Worx JA-24 (8.5kg), JA-26 (8.7kg) and JA700 (8.8kg) – all weights without pedals.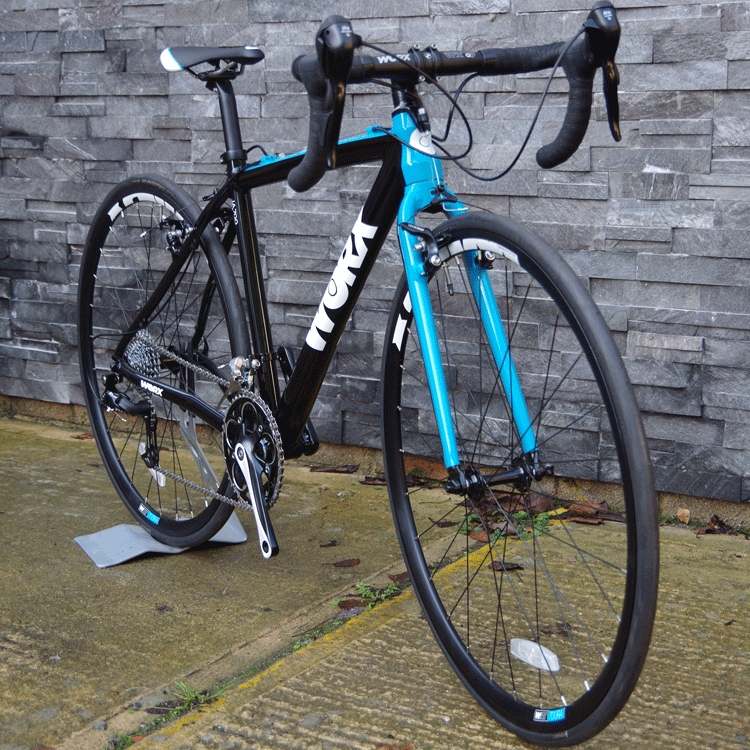 To lighten things up even more, there is the Worx JA700 Pro (8.6kg) which benefits from carbon forks.
The bikes are designed to be ridden fast on either road or grass, and you can specify either a Schwable CX Pro or Kenda foldable road tyre at the time of purchase.  The two smaller bikes come with secondary brakes, but by the time you're on the JA-700 the expectation is the rider is going to be comfortable with riding and braking when on the drops.
You can read our review of the Worx JA-700 here. 
Forme Calver Frameset (from £440)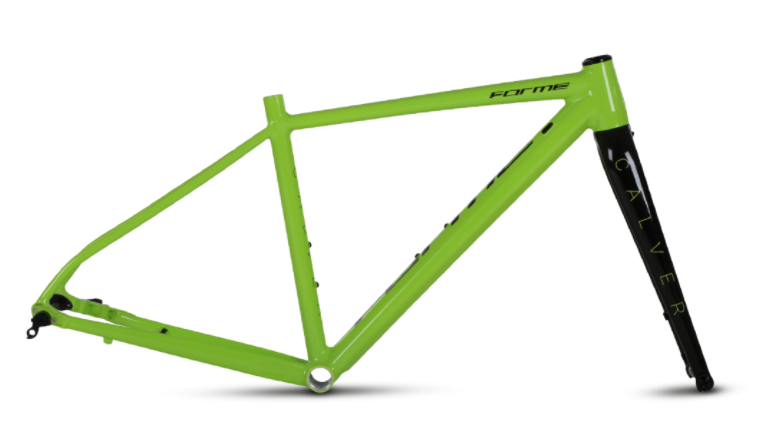 If your Sprog is starting to take their cyclocross to the next level, you may well be wanting to build up a bike to meet their exact requirements.  Forme worked closely with Kids Racing to develop the Calver Frameset – with the aim of creating the smallest, best possible 700c wheeled alloy junior frame to allow the youngest of rider access to 700c wheels.   The SL features a lightweight full carbon fork and is available sized 38cm or 44cm.
Buy New
HUPcc Junior Cyclocross Bikes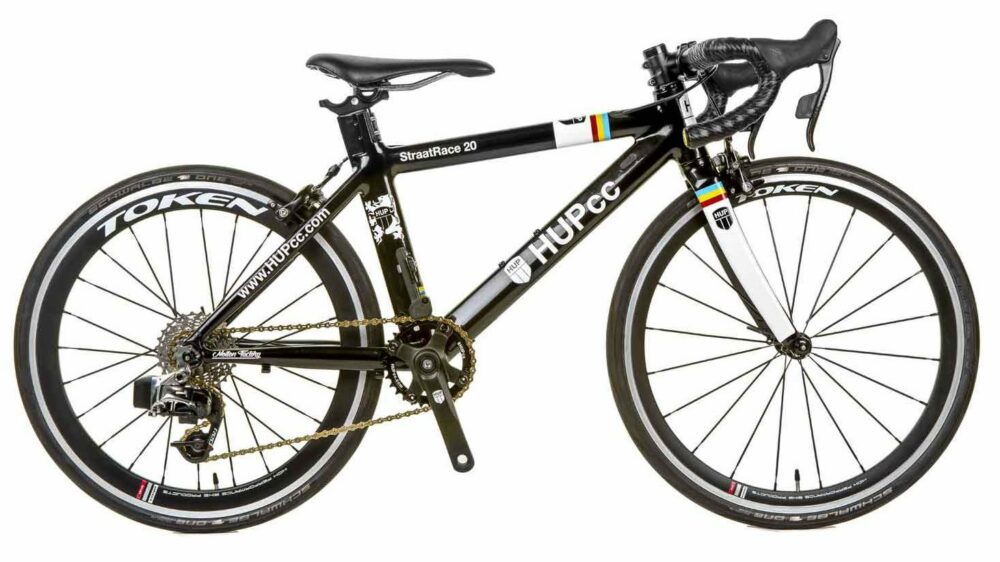 If your child is getting seriously into cyclocross and you've spent any time hanging out at races or on social media, you'll already be aware of the HUPcc range of bikes from Kids Racing.  If you've reached the point of obsessing over every detail on the bike, then you need to check them out.  In the past Kids Racing have partnered with different brands but couldn't get them to commit to delivering the "money's no object" bike they knew it was possible to build.
So they've gone it alone and now have HUP – a Youth Specific range of 700c framesets and bikes for ages 6 to 16.  They are renowned for being some of the fastest and lightest cyclocross bikes around.  As they say on their website "Nothing is off-the-shelf, we custom build each bike to fit your riders requirements".   You can buy just the frame and build your own bike at home, or Kids Racing can build it up for you.
Second hand kids cyclocross bikes 
There are quite a few kids size cyclo-cross bikes that are no longer available to buy new. There may be a few still left over from previous years in your local bike shop, and of course, they will still be available second hand on eBay and other forums.   
If you're thinking of buying a secondhand cyclocross bike for your child then you might want to check out our article Buying a second hand kids bike before you hand over your money. 
Hoy Bikes were (as the name suggests)  designed with the help of one of our most successful Olympians.  The Meadowmill was their cyclocross offering, with 24″ and 26″ wheel models available. Meadowmill is the name of the cyclo-cross circuit that Sir Chris Hoy raced at when he was starting out in cycle racing, so who knows where your Cycle Sprog may end up on their journey!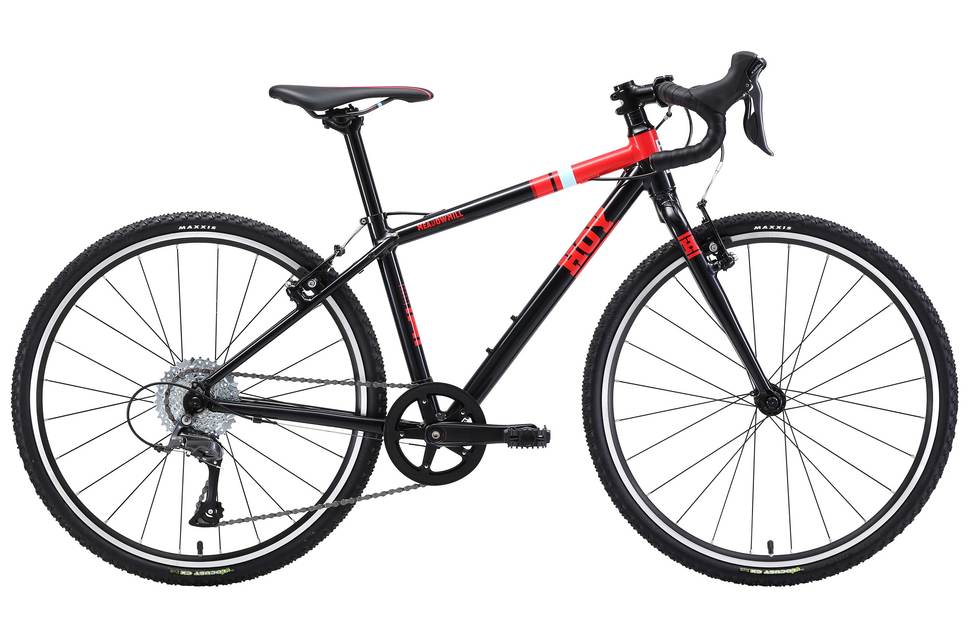 The 24″ wheel Meadowmill 24  was fitted with Maxxis Locust 24 x 1.25 tyres, whilst the 26″ wheel Meadowmill 26 cames with Schwalbe CX Pro 26 x 1.35 both of which should provide enough grip not only for grass tracks, but also for a bit of gravel biking on tracks and bridleways.
They can also be fitted with slick road tyres (not included) when being used purely on the road. Once again, price wise, this is another good bike for those kids that are enjoying their racing and want that move up to the next level.
Both Meadowmill bikes are 8 speed, with Shimano Claris groupset – the simple single ring at the front making it very easy to change gears and the Sunrace M55 8 speed 11-34T rear cassette enough to tackle even the hilliest course.
Similar to the Frog Bikes, the Meadowmill also has secondary brake levers to control the Tektro 930AL alloy V brakes.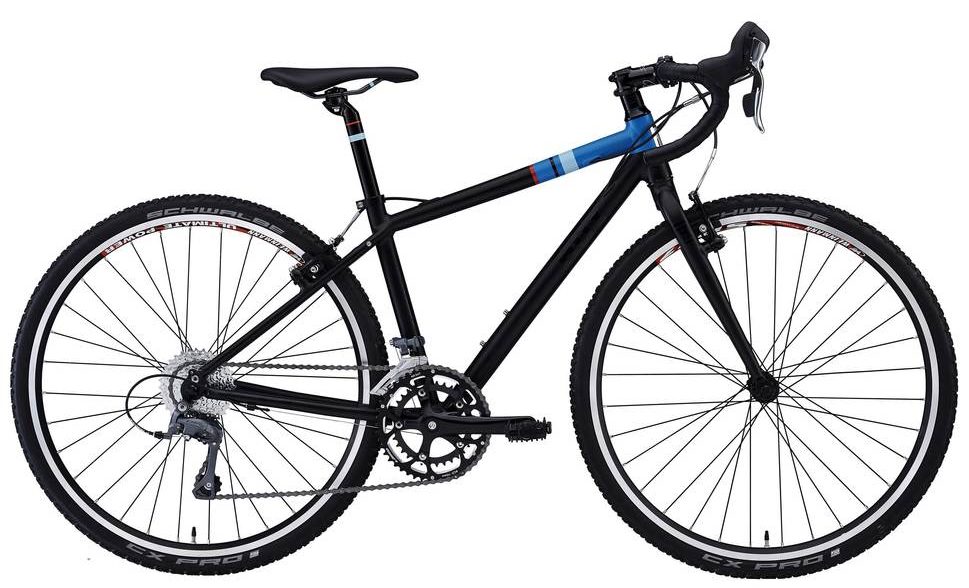 Weight-wise, the Hoy bikes come in a few hundred grams lighter than the Frog Road bike and the Islabikes Luath, with the Meadowmill 24 weighing in at 8.69kg including pedals, whilst the Meadowmill 26 is 8.81kg with pedals fitted.
Buy Used
Sponsored content:  
If you've got an old Hoy Bike that's been outgrown but you've not got round to selling on, then The Bike Club are here to help.  Click here for a valuation and then sit back whilst they send a courier (and a bike box!) to come and collect it from your home - freeing up space and giving you cash for the next bike. 
Cuda Performance kids cyclocross bikes (were £500 – £580)
The Cuda Performance range of kids bikes offers a secondhand alternative to some of the big names that dominate the cyclo-cross scene – great if your child likes to be that little bit different, or are just starting out in the sport.  The Cuda Performance Road range (shortened to CP R) was available in three sizes – the CP24R, CP26R and CP700R and was discontinued in 2019.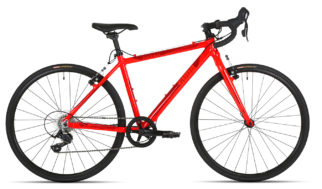 The Cuda Performance Range got a make over during 2017 so the later colour scheme was a bright glossy single colour whilst the earlier models were grey with orange and blue detailing.
As with the Frog Bikes, the Cuda Performance Road/Cross bikes came supplied with two sets of tyres – Kenda Road and Kenda Cross – but it's worth noting that the Cuda bikes don't have the auxiliary brakes on the handlebars.  This will force your child to get down riding and braking in the drops right from the off.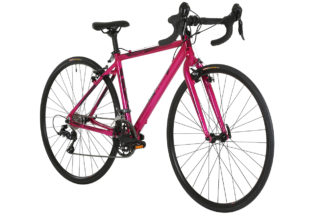 The two smaller Cuda cross bikes have a single 36t chainring at the front, keeping gear changing simple for younger riders, but the larger 700c bike introduces a double 34/46t chainset, as you'd expect for riders on the way up to the inevitable adult bike.
On the scales, the Cuda CP24R comes in at 9.3kg, the CP26R at 9.5kg, and the CP700R at 10kg, all with pedals in situ.
You can read our reviews of these bikes here:
Buy Used
Sponsored Content Start
Want to make some quick cash from that too small bike?
Do you have a good quality kids bike that's been outgrown and you've been meaning to sell on? 
Luckily The Bike Club are making it REALLY EASY for you to sell on old kids bikes. 
Just get an online valuation for your old bike, and if you're happy with the price they'll send a courier round with a bike box to pick it up. 
No hassle - just more space and more cash for the next size bike. Easy! 

Sponsored Content End
Dawes Academy CX Range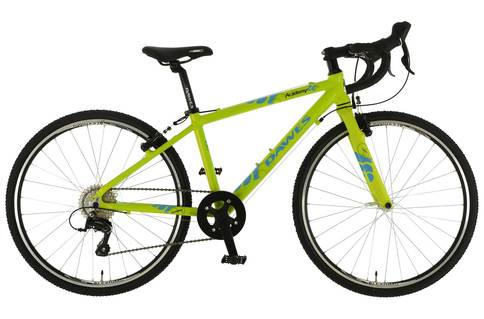 The Dawes Academy Range was very well respected but it was sadly discontinued in 2017. The brand had a sponsorship deal with the British Triathlon Trust which meant their bikes were used week in week out by many kids having their first go at the sport – always a sign of a robust and well made bike.
Buy Used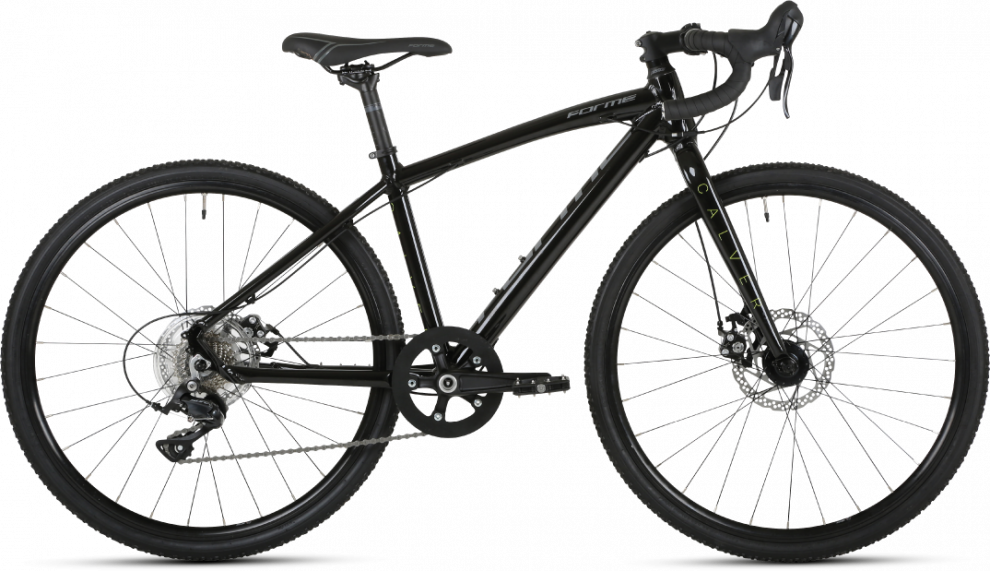 Forme stopped making their full junior cyclocross bikes in 2019 to concentrate instead on just the frame set.  However, previously they did sell full bikes, so it's worth keeping an eye open to see if any keen young racers have outgrown them.  The Forme Calver has everything you'd expect from a dedicated cyclocross bike – lightweight aluminium frame, junior specific compact geometry with suitable gear ratios and crank lengths, short drop/reach handlebars. The 24″ wheel bike also comes with top mounted brake levers for additional control when braking.
Buy Used
Scatto Junior Cyclocross Bikes (cost from £799 new)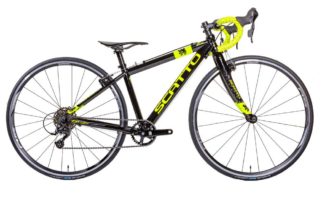 Scatto Bikes are made in Flanders – the spiritual home of cyclo-cross!  They went through a phase of being very popular here in the UK as they were the bike of choice supplied by Kids Racing, before they launched HUPcc.  Both models (the JC28 Small and JC28 Large) are equipped with 700c wheels, so less rolling resistance than 26″ and the option of utilising mum or dads spare wheels when needed! Due to the low standover height of the Scatto frames, kids as young as 7 have been racing on this larger size wheel, with faster times resulting as bike handling skills improve.
Buy Used
Summary of the best kids cyclocross bikes 
There's a reasonable choice of different brands available, depending on whether your child is just starting out on their cyclocross journey or competing at a national level.  You can either buy a full bike, or build your own up from a frame set, depending on your requirements.   If you can't find a new bike that fits your requirements or price range there's also some good secondhand kids cyclocross bikes that often come up for sale, plus there's options for leasing too which are great value, particularly if your child is just starting out on this type of bike. 
We'd love to hear which bike you're riding this season – don't forget you can leave us a comment below, or you could even write us a "Sprog Blog" to tell all the other Cycle Sprogs out there about your cyclocross adventures.
Other posts you'll find useful:
Support Cycle Sprog!
If you've found this article useful you can buy us a virtual coffee (or two!) to say thanks and help us keep the Cycle Sprog website going.