Here at Cycle Sprog we always recommend buying the best quality kids bike you can afford. In our opinion (and experience) it's often much better value to buy a quality second hand kids bike than a brand new cheap kids bike.  In this blog, we'll help you uncover the very best places to buy a second hand kids bike.
Finding a good quality but cheap second hand kids bike isn't always easy.  One of the great things about a quality kids bike, is that they hold their value well because demand is high. However, if you look carefully, you can often be rewarded with a real bargain.
Take a moment to GRAB YOUR FREE KIDS BIKE BUYING CHECKLIST which will help you record all the information you need to find the perfect bike for your child. 
AFFILIATE DISCLOSURE:   When you buy through links on our page we may get a small commission if the retailer has an affiliate scheme. You can find out how this works in our affiliate policy. Thanks for supporting us in this way!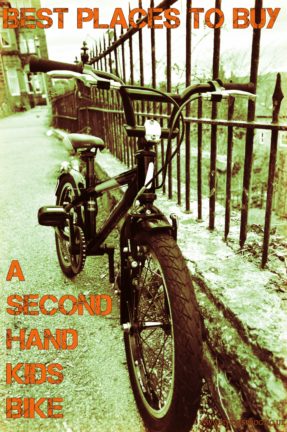 Rent rather than buy a second hand kids bike
An alternative to buying a second hand kids bike is to lease one for a monthly fee and return it when your child gets too big.  The Bike Club offer a reBike option on most of the bikes in their fleet, meaning that instead of renting a brand new kids bike, you get sent one that has already been used and returned, and put through their workshop. 
These secondhand reBikes are all in brilliant condition, and it takes away the worry of buying a secondhand kids bike and worrying that you'll end up having to do some maintenance yourself. 
This option is always cheaper than the new bike leasing option and is a very cost effective way to get a quality kids bike for your child without the up front cost. 
Rent Now
The best places to buy a second hand kids bike:
1) Other parents with older children
Often the quickest and cheapest way to buy a quality second hand children's bike is to purchase from someone you know, or a friend of a friend. Put the word around at the school playground, playgroup etc., that you're looking for a good quality second hand kids bike. You may well find that someone has been meaning to list a bike their children have grown out of on Ebay, but never quite got around to it.
This can be a win-win situation:
You can see and test the bike before purchase, save on postage or pick up costs and negotiate a good deal as the seller doesn't have to go to the hassle of listing the bike; and
the seller may be grateful that someone will give them a competitive price without them having to go to the hassle of listing the bike and posting it out.
2) Ebay
At the other end of the scale, Ebay has literally thousands of kids bikes up for sale every day. It's safe to say that some of the more popular quality kids bikes such as Islabikes and Frog Bikes tend to sell very well, so you may have to put some time and effort into securing a winning bid.
Buy Used
Looking for mis-spelt items and auctions with end times during the middle of the night or working day can sometimes get you a real bargain.
We've created a search criteria of all the brands which we think are worth considering secondhand.  
Sponsored Content Start
Want to make some quick cash from that too small bike?
Do you have a good quality kids bike that's been outgrown and you've been meaning to sell on? 
Luckily The Bike Club are making it REALLY EASY for you to sell on old kids bikes. 
Just get an online valuation for your old bike, and if you're happy with the price they'll send a courier round with a bike box to pick it up. 
No hassle - just more space and more cash for the next size bike. Easy! 

Sponsored Content End
3) Facebook
If you're looking for a used Islabike or Frog Bike, join the Preowned Islabikes for Sale Facebook Group or the Pre-Owned Frog bikes for sale closed groups.
If you've got a good circle of Facebook friends, why not put up a public post on your own page and ask your friends to share it?  
Facebook Marketplace is a good place to look too – as well as any local buying and selling groups such a "Seek and Sell" Facebook Group.   These have the advantage of being local, but you're not able to see the seller's feedback and you usually have to pay cash, so be careful you're not buying a dud.    
4) On Line Classifieds: Gumtree, Preloved and Craigslist
Gumtree, and Preloved are increasingly popular alternatives to Ebay, and are always worth a search when looking for a used kids bike. These sites avoid the auction format of Ebay, and encourage local pick up.
5) Local shops and papers
Think about the old fashioned way of buying second hand stuff – local papers free ads, shop notice boards, charity shops or even outside people's houses. This isn't such a popular way to sell now, as people tend to prefer on-line selling. It's worth keeping an eye on these just in case someone lists a suitable second hand kids bike – you may get a real bargain!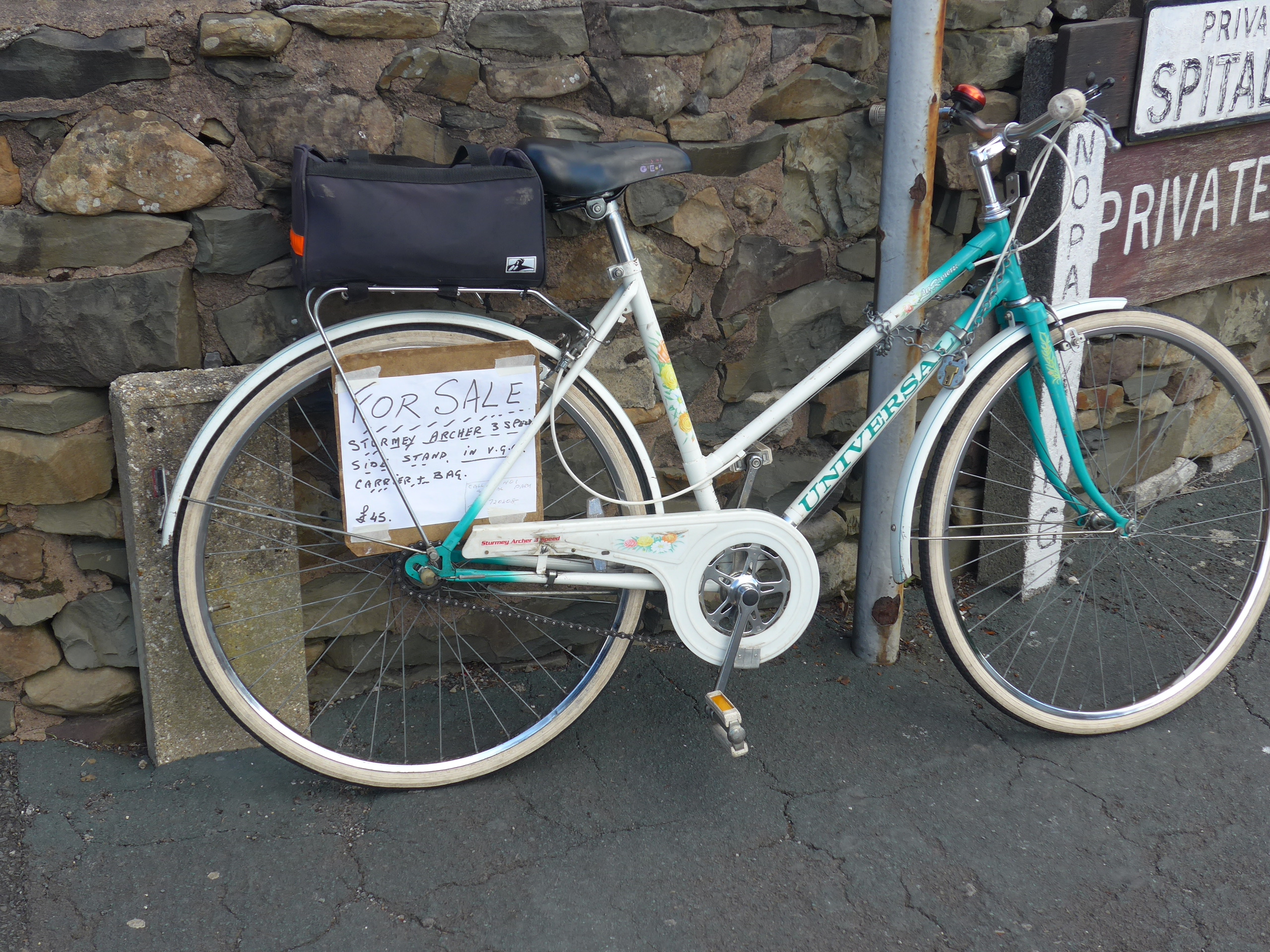 6) Classified Sites on Cycle Forums
Keen cyclists who are members of cycle forums tend to buy top quality bikes for their kids. Take a look at the classifieds sections, or place an advert in the 'wanted' section (you may have to join the forum to do this). Buying a second hand kids bike through a cycle forum could be a good way to get a well maintained bike (perhaps with modifications to decrease weight and increase speed!)  Some options include:  CycleChat, SingleTrackWorld, and Cycling UK (formerly CTC).
7) Your local cycle club
Again, your local cycling club will be full of enthusiasts, who probably know how to look after a kids bike. If you don't already belong to your local club ask around and see if you know anyone who does – they often have closed Facebook groups and forums which you'd need to get a post on.
Hopefully these hints and tips will help you find a good quality and good value second hand kids bike. Before you buy, don't forget to check out our article on 12 things you need to know before buying a kids bike to ensure you get the right  bike for your child.
If you can't find a second hand bike to buy, you can always lease one
I'd love to know how you got on finding a second hand bike for your child – you can let me know via the Cycle Sprog Facebook Page, or else tag a pic of it #cyclesprog on Instagram
Other posts you may find useful: