"Happy birthday to us,
Happy birthday to us,
Happy birthday dear Cycle Sprog
Happy birthday to us!!!"
Yes folks, today Cycle Sprog is 7 years old! It's really scary just how fast time has gone since we decided to set up our little website to help parents like us – who wanted to cycle with their young children but were struggling to find clearly written advice on how to do so.
It all started out with a few pages based on what we were learning as we attempted to find ways to cycle with our two boys (aged 3 and 5 years).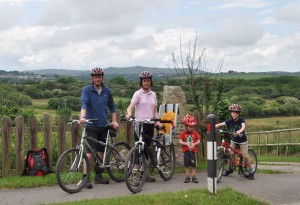 I remember the feeling of satisfaction when we discovered someone who wasn't related to us had read an article!
Fast forward 7 years and we now have a 'nearly teenager' in the family, 590 articles on the website, and in the past 12 months we've had almost 800,000 page views of our articles (794,534 to be precise!).  What hasn't changed in that time is our love of cycling, and the fact that we're still struggling to work out how on earth to cycle with the boys – what bikes they need, what kit fits them and where the best routes to ride safely with them are.
Last year we took the leap to try and make the website support us as a family of 4, and so far things are heading in the right direction. This summer is going to be the make or break time that decides whether the long term dream is viable, but as we said last year –  if we don't give it a go we'll spend the rest of our lives wondering "What if".
Looking back over the past 7 years is quite incredible.  We've had the chance to work with some great brands, ride lots of brilliant bikes and cycle in many awesome places.  More importantly, we've been really lucky to meet like-minded parents who also love cycling with their Sprogs. Some have become friends in real life and others virtually, and it's always amazing when we check our email box to find someone has sent in a guest blog or photos to go up on the website.
I've just been looking back over the stats, and it's quite remarkable!! We've had over 1.6 million page views to the website in the past 7 years……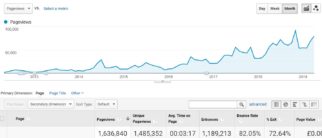 So not only does that mean we've had half of all of our visitors in the past year, showing that our hard work is starting to pay off, but also that we've helped LOTS of people over the seven years fall in love with cycling as a family.  From the lovely comments we get, I know we've inspired families to start cycling, continue cycling, buy kids bikes and kit, choose holiday destinations and even get involved in campaigning for better infrastructure.
Help us celebrate Cycle Sprog's 7th birthday
We've been overwhelmed by how supportive all our loyal readers have been, and a number of you have kindly asked how you can help us on our journey.   We are trying to avoid going down the route of creating a subscriber only model, which puts some or all of our content behind a "paywall". We feel it's important that everyone gets to read about how to cycle with their child. After all, how many of those 1.6 million page views have inspired people to get on a bike and cycle? Or to buy a decent bike for their child, rather than a hunk of metal that will fall apart after a couple of rides? How many more people do we desperately need to reach to help get out their cars and use more sustainable methods of transport?
So, instead, here are three quick and easy ways you can help us celebrate our birthday (or any other day of the year!)
1) Spread the word about Cycle Sprog when people speak to you about cycling, and share the posts you enjoy reading on social media – we need many more parents to hear about us, and realise how much fun cycling is (and why a decent bike helps)
2) Click on the links in our posts when you're doing research – we have a number of amazing brands who support us with affiliate schemes, sponsored posts and review items, and if you choose to buy after doing research on our website we sometimes get a small commission payment. If you don't click, we don't get anything!
3)  Buy us a Happy Birthday coffee (or two, or three!) using our Ko-Fi page. We've set this up so people can show their appreciation for the work we do financially if they wish. Ko-Fi is an online platform that allows you to support your favourite writers, artists, musicians, bloggers and other content creators by buying them a virtual coffee – the kind of thing you may do in real life if someone took time out of their day to help or inspire you. We're seeing if we can use this to fund our annual maintenance and support bill (£420 this year).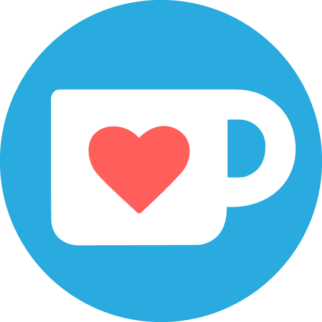 So, a big thank you to everyone who has helped us in any way over the past 7 years – we couldn't have done it without your help and encouragement. Here's to many more Cycle Sprog adventures.
Happy cycling,
Karen, Chris, N and T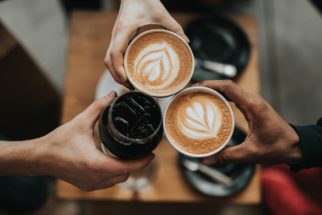 Here's a selection of our most popular posts, which we hope you enjoy you: