Often it's not possible for your child to ride their own bike. Perhaps they're not old enough, or maybe the journey is too far. And sadly, in many places, it's just not safe for children to ride their own bikes, as cycle infrastructure doesn't exist.
Don't despair though – there's plenty of ways you can carry on cycling by pulling your child (and even their bike) behind you.
In this section we've got lots of advice for you on using trailers, bike hitches / coupling devices, tagalongs and tow ropes.
If you don't fancy any of these options, then the alternatives to consider are child bike seats or cargo bikes.
Not found what you're looking for?
Here's all our articles about kids bike trailers and towing devices for you to browse in your own time: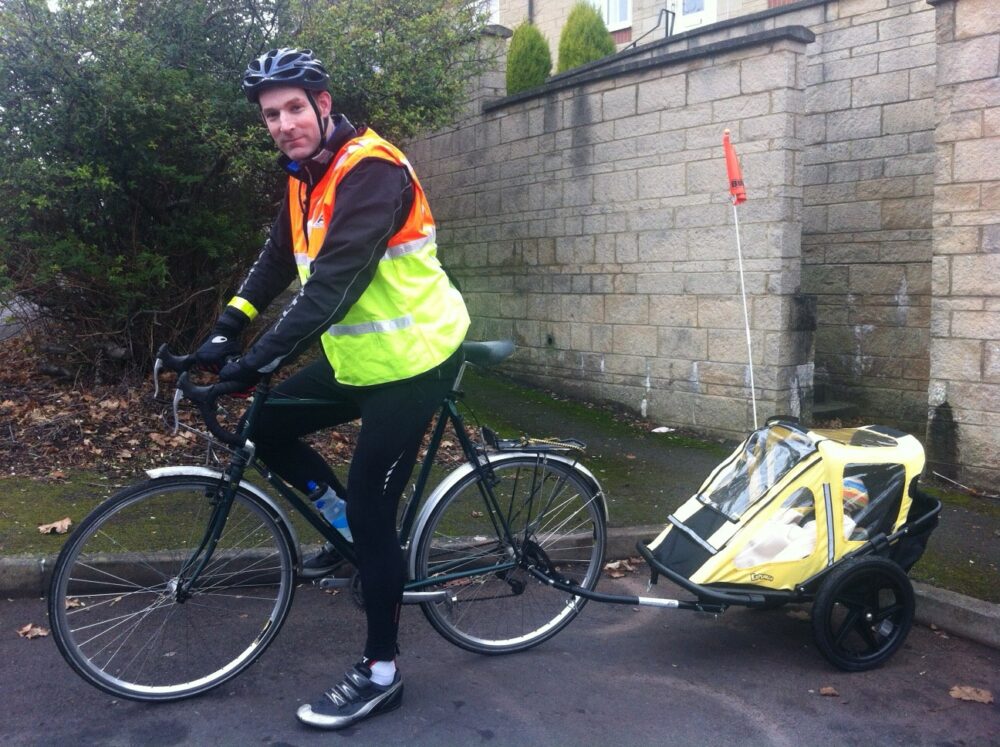 13/01/2013
Parent review of the single seater bike trailer – the Bumper Solo – as tested by 10 month old Tyler
Read more

about Bumper Solo bike trailer review
Keep up to date with the latest Cycle Sprog articles
Sign up to receive our newsletter straight to your inbox.