'Small Business Saturday' is a chance to celebrate the huge number of small businesses that really need and appreciate our custom, particularly at this time of year.
We've been amazed at Cycle Sprog just how many small businesses have sprung up over the last fewyears within the family cycling and kids bikes sector. We started Cycle Sprog because it was really difficult to find good quality products and advice on family cycling. Thankfully, there are now many great products available and a growing number of businesses selling them. Some of the products are manufactured and sold by huge global corporations, but not all of them!
So here is our Small Business Saturday collection of the small businesses making family cycling so much more enjoyable and fun! Please visit them and buy some of your Christmas presents…..
Kids bikes from small businesses
Islabikes

Started by Isla Rowntree 11 years ago, Islabikes took on the cycle industry and said "We can build a kids bike that is lightweight, great quality, specified just for children". Everyone in the industry thought Isla was crazy, but Islabikes quickly proved them wrong! Now everyone else is catching up, and a new lightweight kids bike brand seems to be launching every other week.
Despite their domination of the kids bike market for over a decade, Islabikes have remained an independently owned business, and it's this that allows them the freedom to explore the next frontiers in family cycling with their Imagine Project.
You can read our review of the Islabikes Creig mountain bikes to find out what adventures the Cycle Sprogs have enjoyed whilst riding them.
Frog Bikes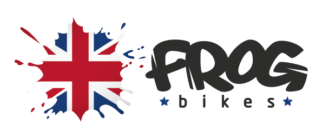 About six years ago, Frog Bikes burst onto the scene and brought good quality, lightweight kids bikes to a much wider audience. Founder Jerry Lawton decided to sell Frog Bikes via a network of local bike shops, helping to support a huge number of other small businesses along the way. They've expanded internationally, yet retain their roots as a small business within the UK.
We were one of the first people to review the Frog 55 kids bike – they launched about the same time as we did!
Black Mountain Bikes

Black Mountain Bikes have taken the smaller end of the kids bike market by storm this year, with their innovative bikes that grow with a child (we're hoping to review one soon so we can give you our verdict on them!) Based in Monmouthshire, South Wales, they're designed by a team of engineers, cyclists and parents. Expect to see much more of them in the years to come!
You can read about how one Cycle Sprog got on riding their new SKOG bike here.
Kids sized cycle clothing made by small businesses
Polaris Bikewear

Polaris Bikewear have realised for a long time that kids need a variety of cycle clothing. Winter gloves, for example, could be for cold crisp days or torrential downpours – we love the fact that they have three different choices! They're based in the Peak District, and do a lot to support local businesses in the area.
You can read our review of the Polaris Mini Attack winter gloves here.
ShredXS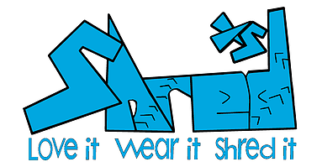 When two school kids (Jessica and Fraser) were fed up at not having decent kids mountain biking kit to wear, they decided to design their own. It's fantastic because now I seem to see ShredXS kit every time I visit a trail centre, and for very good reason!
ShredXS are kindly offering Cycle Sprog readers a discount at the moment – you can read all about their journey and get their exclusive code here.
Loffi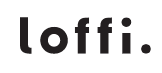 Loffi are a great new company aiming to make the world a happier place with their smiley cycling gloves. When you signal drivers see a happy face – they might just make the world a better place! They've just launched kids gloves and mittens and you can find their website here.
Independent retailers specialising in family cycling
The Little Bike Company

A bike shop that sells only kids bikes – that's our idea of the perfect retail experience! Thankfully Beth and Simon Timlett also set up The Little Bike Company to sell online to cater for those of us who don't live near their shop in Berkhamstead.
They stock a great range of kids bikes and cycle clothing, and are the UK's only retailer of Woom Bikes. Here's our review of the Woom2.
Cycle Sense

The UK's first shop specialising just in kids bikes, Cycle Sense has expanded from it's small beginnings in Tadcaster and now sells online. It's a real family business, with the current owner, John Stainthorpe, being the youngest son of the founder. They are also the official UK distributors of FollowMe Tandems.
Here's our review of the FollowMe Tandem – a great way to cycle with younger kids.
London Green Cycles

Cargo bikes used to be the transport choice purely of the Dutch, but not any more! They're becoming more and more popular as a way to transport your child to school, and in London this has been spearheaded by London Green Cycles – they offer a great selection of bikes and a huge amount of advice on cycling with kids.
Sylvia Gauthereau, who works at London Green Cycles, has just helped me to write this really informative post on improve cycling to school.
Kids and

Family Cycles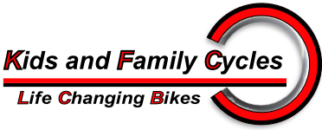 Outside of London, Kids and Family Cycles have been the go-to people for all things cargo bike and adapted bikes for over 12 years. Carolyn and Martin Roberts have plenty of hands-on experience (they've cycled their three boys to school in cargo bikes for years before it was trendy) and are always happy to provide advice.
I was lucky enough to meet Carolyn and Martin earlier in the year, when Carolyn was on a family cycling panel that I chaired at the Women and Bikes Festival.
KidsRacing.co.uk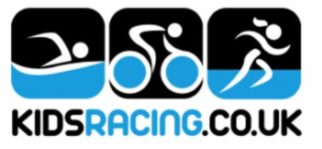 If you've got a competitive child in your house, then KidsRacing.co.uk is a great place to check out. Owned by Linette McArthur, a mum of active boys who struggled to find kit for them to race in, KidsRacing.co.uk specialise in junior sized kit and equipment suitable for competing in the three triathlon sports of cycling, running and swimming.
I just love following their Instagram feed, to find out what incredible sporting achievements Linette's boys are up to! Our youngest Cycle Sprog met up with theirs at the Cycle Show earlier this year – you can read what they got up to here in his Sprog Blog.
Bambino Biking

Bambino Biking have been going from strength to strength this year. Starting as a good idea to loan out cycling equipment to parents, they now offer trial and advice sessions in Manchester, as well as hire and sales of kids bike seats, bike trailers and tag-a-longs. They carry a wide range of brands to suit all budgets and different individual needs.
Little Pro Ltd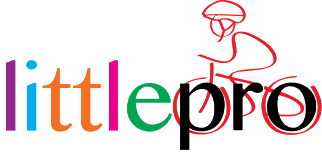 Little Pro specialise solely in kids bike wear, and have a large range to choose from. Founder and dad of two active kids, Paul Ebrey, also writes a brilliant blog, where you can catch up with the adventures of Lara and Lewis.
I was lucky enough to bump into them at a campsite earlier this year and spent a pleasant evening drinking their gin and discussing all things family cycling related!
To be able to bring together so many great small businesses, all of whom we've had links with over the past few years, in this post has made me realise how vibrant the family cycling scene has become over the past few years. The majority didn't exist seven years ago when we decided to set up Cycle Sprog.
If I've missed any UK based small businesses off the list, please do leave a comment below.
Please support us by following Cycle Sprog on Facebook.
If you've enjoyed this post on Small Business Saturday, why not take a look at the following posts: