The UK is fast becoming a nation full of obsese children living in polluted cities. Cycling to school is often mentioned as a great way to get more kids active and reduce the number of cars on the road. However, being brutally honest the prospect of cycling to school is terrifying for most parents because the roads often aren't safe and the air quality is poor. Numbers are low, with very few children (less than 5%) actually cycling to school.
So what to do? Do you shrug your shoulders and continue to drive them to school? Or do you stand up and demand that your child has the right to cycle safely to school? After all, in The Netherlands 49% of primary school children and over 75% of secondary school pupils bike to school.
But how do you go about this? Every school is different and there is no one-size fits all solution. It takes hard work and perseverance, but as more parents, teachers and children are standing up and demanding change, we thought it would be useful to collate the techniques that have worked for others, and provide links to resources you can use in your school.
If you have any additional experiences to add, please leave a comment at the end of the post.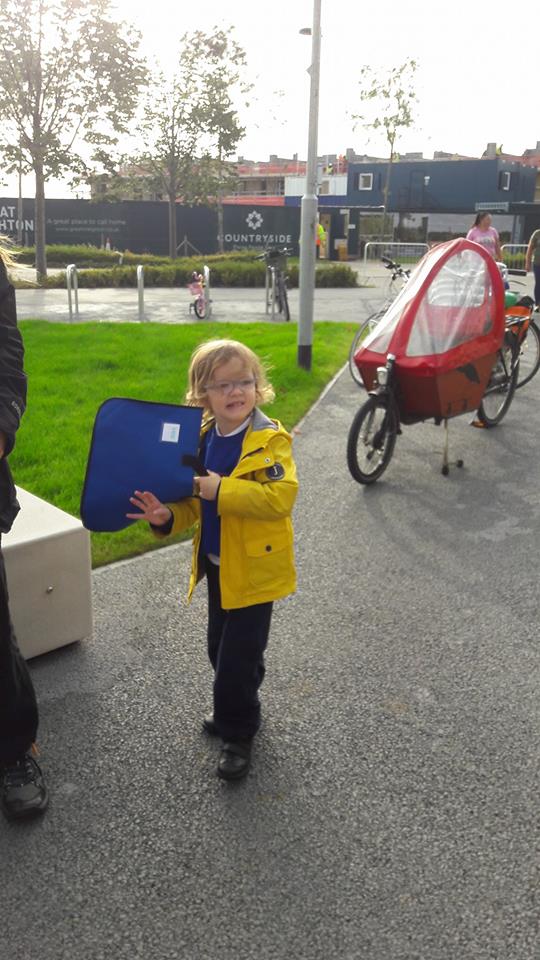 Encouraging cycling to your school: Getting started
Whilst it's possible to do some or all of the suggestions on this page by yourself, it's much easier, effective and fun to have a group of people working on it. Setting up a small steering group can help drive change much more quickly. Depending on the size and type of school, you could draw membership from parents, school governors, staff, pupils, PTA, local residents and local cycling campaign groups.
Don't reinvent the wheel
Lots of work has already been done to make it easier to cycle to school, so don't reinvent the wheel. Reach out to others, learn from their mistakes and take forward their successes. Share, collaborate and give credit where it's due.
Sustrans School Mark is a national scheme to encourage cycling to school. Make sure your school is signed up and aiming for Gold accreditation. For schools in Wales, there are additional resources available.
In Scotland, register your school for the Cycle Friendly Primary School or Secondary School awards, which will provide you with lots of useful resources.
In Northern Ireland schools can sign up for the Active Schools Travel Programme.
If you are in London ensure your school is signed up to the TFL STARS scheme (Sustainable Travel: Active, Responsible, Safe) and help them work towards being a Gold accredited STARS school.
All other schools in England (outside London) can sign up free for the Modeshift STARS national schools awards scheme.
You can check to see whether yours is one of the 2,000 schools around England and Wales which are located near roads with illegal and dangerous levels of emissions from diesel cars. If it is, use this fact to add urgency to your campaign.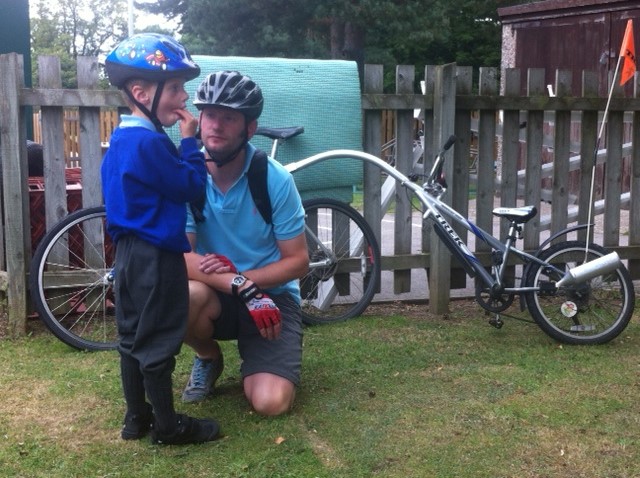 Get the kids wanting to cycle to school
Children tend to have a brilliant sense of what is right and wrong, especially about the environment, their own future and the health and wellbeing of their family. Harnessing "pester power" is a great way to help parents change their behaviour. You could:
Making the school entrance safer for cyclists
If your school entrance is a chaotic mass of cars and SUVs, making it dangerous for children arriving on foot or by bike, then there are a steps you can take to try and improve things. If you can sort out the school entrance, then you may find it easier to get parents to consider more active travel choices.
Steps you can take to improve your own school include:
If parents refuse to cooperate, then it may be necessary to take action to ensure the school entrance is kept clear
Getting more children to walk and cycle to school
Does your school have safe routes to walk or cycle to school that aren't being used? Sometimes a lack of confidence, perceived lack of time, or just plain inertia stops people from choosing more active travel choices. Making cycling and walking easier and fun can help to create momentum.
Improving routes to school
In an ideal world every school would have a safe cycle route from every home all the way to the door, and of course this is something we should all aspire to. Getting investment decisions takes time, and it's best to work in collaboration with other schools and with active travel / cycle campaigning organisations in your area. This is the most important part of getting more children to cycle to school. If there was a national cycling infrastructure, such as in the Netherlands and Denmark, then most of the actions above would be obsolete. This post by Rachel Aldred has details of what makes cycling infrastructure safe for children to ride on which can be helpful with any discussions you have with your local authorities.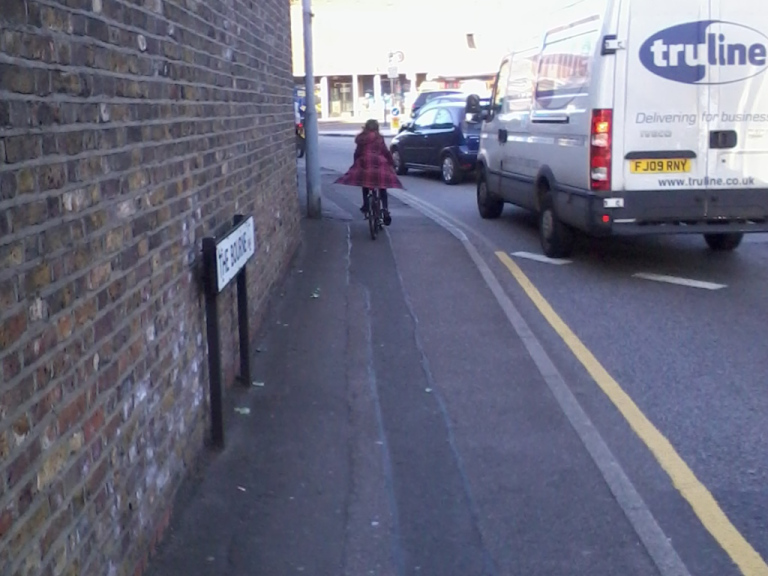 A few ideas to get things moving include: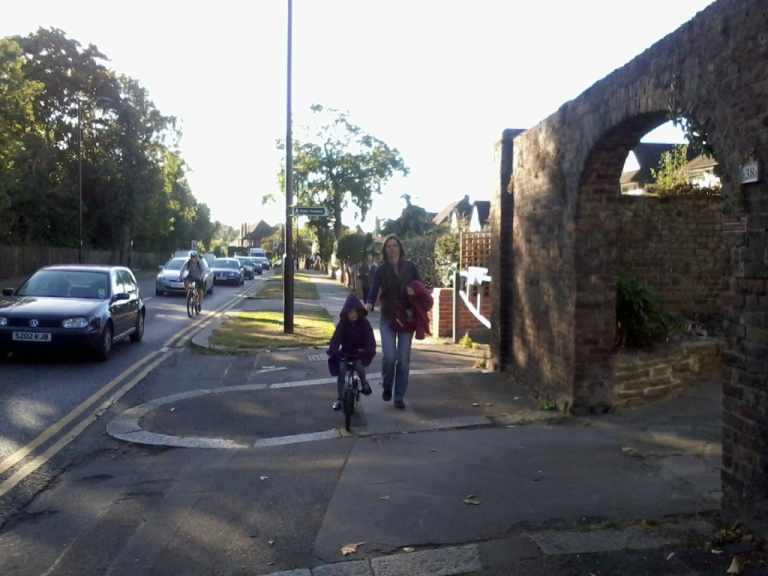 These are just some of the many things that can be done to help increase cycling to school. If you have any more examples, or would like to share a case study to inspire others, please leave a comment below.
With thanks to cycling campaigner and mum of two Sylvia Gauthereau for the majority of the content for this article, and to Sally, Clare, Eleanor and Sarah from the Family Cycling UK Facebook Group for the photos.
Other articles you may find useful:
This post was first published in November 2017 and updated in February 2020 to update the links and dates for 2020 events.