It's Valentines Day and love is in the air!  One of the huge loves of my life is cycling, and being able to share this passion with my children has been one of the joys of being a parent.
I asked other Cycle Sprog readers to share why they love cycling with their kids, and this is what they said: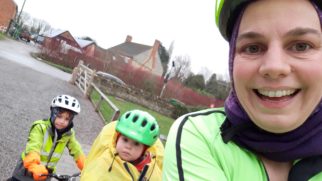 I love cycling with my boys because it makes us all happy to be active in the fresh air (and I feel like supermum just getting to the next village!)
I'm so proud of how well my eldest can handle his bike, I was twice his age before I got the hang of it. Rachel Fletcher (above)
Emma Young told us "I love cycling with my children as they get me doing things that I wouldn't normally attempt!"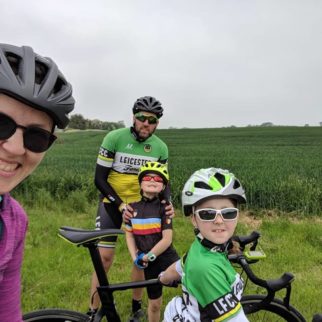 Cycling brings us all of life's important lessons wrapped up in adventure.
Claire Leavis (above)
Karla Kosta told us "I love cycling with my child as it let's us escape from all the stresses in life and we can just enjoy being out together and exploring new places. Also my middle daughter is autistic and the only time when she is fully relaxed is when she is riding so it makes everyone happier."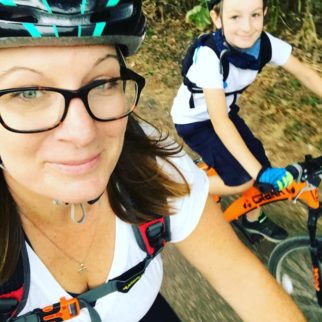 I love cycling with my son because we get time to laugh and chat and sing together without the distractions of home. It's my favourite time! Kirsty Midgley (above)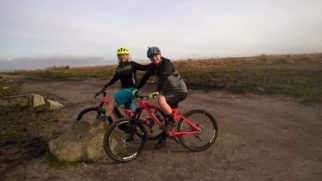 My son hired me a bike and accompanied me on a day out downhilling for my 57th birthday.
I was hooked from then on.
Now the whole family cycle and my husband and I are booked on a Ride Leaders course. Amanda Copp (above)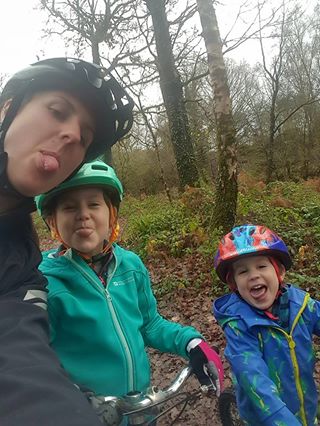 Love cycling with my kids, fresh air, exercise = happy faces, and its FREE ? 
Aimee Arnott (above)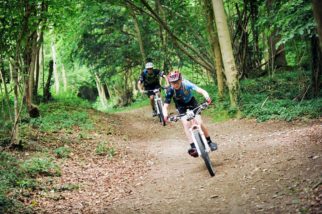 Fergus O'Loughlin said: I love cycling with my son as we get to share something we both enjoy (Above)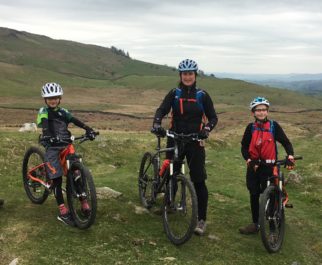 For me, watching my boys develop the confidence and skills to explore new places is a real joy. I also like the fact that we can spend quality time together doing something we both love.
I'd love to hear why you love cycling with your child.
Please drop a comment in the box below, or on our Facebook page.
If you've been inspired to start cycling with your child, check out these posts: