The announcement that the kids bike manufacturer Islabikes is expanding their range to include bikes designed for adults over the age of 65 poses a few questions about the future direction of the company, and the cycling industry in general. For those readers not familiar with Islabikes, they were the first company to produce lightweight bikes specified for children all the way back in 2006. At the time many in the cycling industry thought they were crazy, and that parents wouldn't pay the price of their bikes. 13 years later virtually every bike brand has a lightweight kids bike range and many other kids bike companies have sprung up to satisfy the demand.
The sheer size of the quality kids bike market means that Islabikes segment of the market diminishes as time goes by (it's bound to when you start with 100%), although they remain the standard by which all other kids bikes are judged.
Was 2018 Islabikes Annus horribilis?
On the surface 2018 seemed to be a very troublesome year for Islabikes. They closed their US operation, which was a great disappointment for their growing North American fan base. This news worried UK customers, and I've been asked by quite a few Cycle Sprog readers whether this is an indication of a struggling business. Islabikes have always been at pains to explain that the US decision has no bearing on the future of the UK business with their PR and Events Manager, Steve Chapman, confirming to me "the decision to end operations in the US was a strategic, voluntary liquidation in order that we focus on our core markets."
Hot on the heels of the US closure came the news that Islabikes were discontinuing their Pro Series range of premium bikes.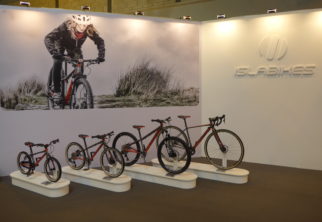 For those involved in kids cycle racing this probably didn't come as a surprise. The range struggled to compete against some of the newer brands specialising exclusively in high end kids racing bikes, but to the general public it looked like another failure.
During 2018 there was also a distinct lack of updates from Islabikes about their Imagine Project. This was headline news from the company during 2016 and 2017, as they publicly declared their intent to produce a fully sustainable kids bike that met all the criteria of the circular economy.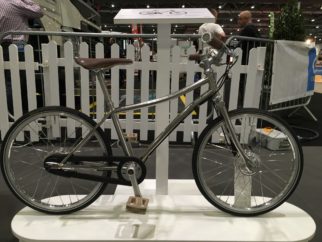 After proudly displaying their prototype of the Imagine 20 bike at the 2017 London Bike Show, there's been silence.
Finally, and perhaps the most troubling for Islabikes, is that even more lightweight kids brands were launched in 2018. The most significant are the ARX range from Giant, the worlds largest bike manufacturer, and Wild Bikes from Go Outdoors – the first of the big warehouse stores to offer a lightweight kids bike. This can be looked at in two ways:
1) total vindication for Isla Rowntree's vision – it must be satisfying to know you were right and that an entire industry has been transformed on the back of your endeavours OR
2) a saturated market place in which cheaper imitations cause the demise of the original brand, which has had to endure all the R&D and marketing costs.
At the end of 2018, it could have looked to the casual observer that Islabikes were a company in decline. However, there were a few signs that things were not all doom and gloom.
Isla herself did an interview with Lee Craigie for BBC Scotland where she talked candidly about the fact that she had almost sold Islabikes to a large private equity investor. This would have had a massive impact both on her future and that of the brand – most likely a move to mass production and market saturation of a product of a lesser quality. However, at the last minute Isla changed her mind, wanting to retain the essence of all she's worked for and the freedom to make decisions based on what's right for the future direction of the company, rather than what makes the most money. This obviously includes the Imagine project – investing in a project to revolutionise the way a product is designed, manufactured, used and disposed of, that won't come to fruition for years, isn't likely to appeal to venture capitalists. What we also now know is that she was also looking to empower another sector of the cycling community – the over 65's.
Secondly, Islabikes launched a new bike last summer showing they were still very much pushing innovation in the kids bike space. With the Beinn 27, they are the first of the mainstream kids bike brands to offer a 27.5″ wheel hybrid for kids aged 9 and over.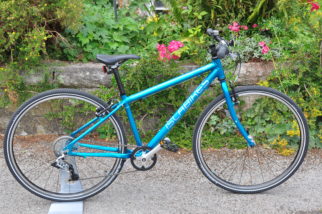 This progression suddenly starts to make all the larger framed 26″ wheel hybrids seem dated, and we can probably expect to see others following suit in due course.
Thirdly, during 2018 Islabikes launched a German language version of their website and are continuing to promote their products to this expansive market.
2019 – Islabikes adult Icons range for the over 65's
The launch of the Icons range undoubtedly marks the public start of an exciting new phase for Islabikes. The over 65's are a huge market, and to have a well known brand openly discussing the challenges of continuing to cycle past this age, and provide innovative solutions to make this happen is a move to be welcomed.
The back story sounds very familiar. Islabikes originally came into existence because Isla Rowntree's friends and family were having kids and coming to her as the "cycling expert" (she is a multiple British Cyclocross Champion) to find out which bikes to buy. Disappointed at the lack of decent quality kids bikes available she set about designing her own. Fast forward a decade or so and her parents and their friends are now reaching an age that cycling is starting to become more difficult. Again, looking for options to meet their new needs highlighted a lack of manufacturers designing quality bikes specifically with an aging population in mind.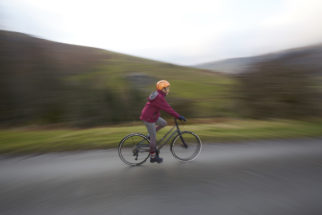 Much of the investment Islabikes have made into R&D on their kids bikes can transfer directly to the Icons range plus they've got a huge fan base, many of whom will have parents in their target age range, and who will all too quickly enter it themselves.
At the moment Islabikes are concentrating on what they're good at – pedal bikes. Obviously the cycling industry is swiftly moving towards electric bikes and Steve confirmed to me that this may be an option for the Icons range. "Not all older riders are ready to switch to an e-bike, so we are keen to provide customers with another choice. With Icons, we wanted to deliver a range of bikes that are lightweight, easy to get on and off and are low geared. If this range is well received we may choose to add an e-bike model in future."
My prediction is that this time around the cycling industry will take immediate notice of the Islabikes Icons range and we'll be seeing more and more bike brands targeting this age group.
Some Cycle Sprog readers may worry that the focus of the company will move away from children's bikes, or that the future is hinged on this new range which must therefore succeed. I posed this question to Steve and he told me "launches are always important to a business as a lot of time and research goes into them. But the future of the company doesn't depend on it."
In terms of the Imagine Project, this is still continuing, with Steve confirming there is a team dedicated to its advancement in parallel to the development of the current ranges.
Finally, whilst I was quizzing Steve I thought I'd ask whether they have any plans to move towards selling Islabikes in shops. As I'd expected he confirmed that their current model of selling direct to the customer via their website and Ludlow showroom will continue, supplemented by 'pop-ups' throughout the year at specific events and venues.
Of course no-one knows what the future holds, but Islabikes do seem to be positioned to enter a new and very large market with a leader at the helm who has a clear vision for the company. It's not about growth at all costs. It's about breaking down barriers, making cycling accessible to all, and ultimately allowing this simple mode of transport to thrive in these times of environmental need.
If you've found this article interesting, do please consider buying me a coffee to help keep the Cycle Sprog website going through 2019! Thanks Karen
Other articles you may find interesting: