Quality kids bike manufacturers Islabikes have confirmed to Cycle Sprog that they are discontinuing their entire Pro Series range of bikes. The Pro Series was launched in May 2016 as an offering for kids wanting a higher specified bike. The target market was junior racers who had been tweaking their standard Islabikes to make them more race friendly. The ambition was that a future generation of Olympians would reach the podium having raced on the Pro Series, but it appears that demand for the bikes was not sufficient enough to make it worth continuing production.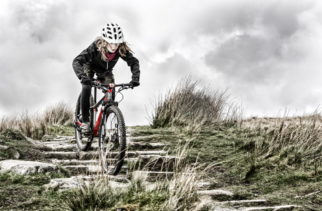 Islabikes have faced tough competition on the CycloCross front from a number of specialist race orientated companies, such as Kids Racing, Scatto and Worx, whilst the big mountain bike manufacturers have woken up to the fact that kids want to race bikes with their name on it.
With what we'd have expected to have been their most popular bike, the Pro Series Luath, already having been discontinued last year, along with the single speed Cnoc 16, it's not surprising that the Beinn and Creig models aren't being retained either.
The remaining Pro Series bikes are still available to purchase on the Islabikes website, with limit stock remaining.
The news comes in the same week that Islabikes announced that they are closing their US operation to concentrate on the UK and EU markets.
Are you surprised by this news? Have you bought one of the Islabikes Pro Series, and if so what were your thoughts? Do leave your comments in the box below.
Other posts you should read whilst you are here: