Islabikes are discontinuing their Pro Series Luath bikes. The Pro-Series, which was launched in May 2016, is Islabikes premium range of kids bikes and the Luath was designed to be a pure performance bike. The remainder for the Pro Series range (the Beinn multi-purpose bikes and the Creig mountain bikes) will continue to be offered.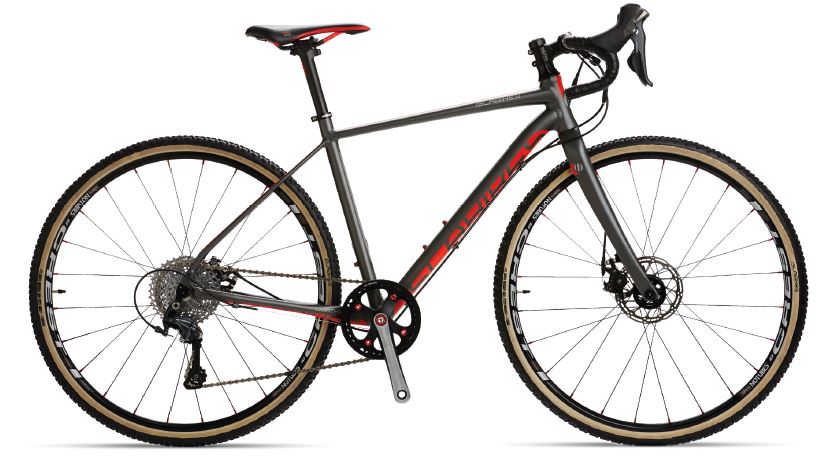 The standard Islabikes Luath has long been the bike of choice for many young cyclocross riders (and junior triathletes), often being upgraded with better components to give those all important marginal gains. When you add in the fact that the brand founder Isla Rowntree is a many times British Cyclocross champion, this must have been a difficult decision to make.
What could have caused this decision? Here's a few things that may have worked against the Pro Series Luath:
Costs – at £1,600 the Pro Series was a huge investment. With kids growing so quickly, you have to be very serious about your racing to justify those costs for a bike, which you may then want to spend even more money on upgrading
Disc brakes – in deciding to replace the cantilever brakes found on the standard Luath with disc brakes, Islabikes waded straight into the disc brake debate. Are they race legal, are they not? Are they safe for kids to ride, are they not? It's been a tumultuous journey, which still isn't fully resolved, and many riders and their parents / coaches may have thought it's just not worth the risk investing in a bike that may be unusable / unsellable at a later date
Customisation of bikes – many cyclocross riders and their parents like to customise their bikes. If you're planning on doing this, then you're probably going to be happy buying the lower cost standard Luath and upgrading it with the parts you choose, rather than being constrained by the ones Islabikes have specificed
The standard Luath is already really good – for the majority of junior riders, the standard bike is already sufficient for their needs.
Given #2, it will be interesting to see if at any point in the future a cantilever brake version of the Pro Series Luath is made available.
In the meantime, Islabikes are selling off the remaining stock of Pro Series Luaths for £999.99, so if you are in the market for this supreme kids bike, then now's the time to invest.
Other articles you may like: