Leading kids bike brand Islabikes have today announced the closure of their US operation, with their intentions directed towards the UK and EU markets. Their office in Portland, Oregon opened in 2013; a time when lightweight kids bikes were virtually unknown stateside. True to their beliefs, Islabikes have promoted the cause of quality kids bikes to American families and raised awareness that young riders deserve well specified, lightweight bikes to a marketplace awash with cheap and heavy steel bikes. They also sponsored a series of junior cyclocross races, introducing the sport to a much wider audience.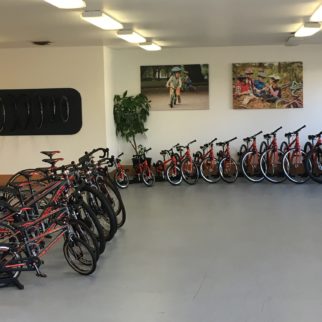 Since Islabikes landed in Portland, a significant number of lightweight kids bike brands have become available in the US, including other kids specific brands such as the US based Clearly Bikes, Austrian brand Woom and the UK's Frog Bikes. At the same time, increasing competition is coming from the big US brands such as Trek, Giant and Marin who are waking up to the fact that adult customers spending a lot of money on their own bikes may want something decent for their kids to ride too.
The news has come as a disappointment to cycling advocacy group Bike Portland, who commented "This is a big surprise to us. Islabikes opened here in 2013 and appeared to be doing well. They have been huge supporters of the local racing scene by sponsoring Kiddie Cross and a number of other events. The company helped establish the market for high-quality children's bikes. Their absence will definitely be felt."
No specific date has been given for the closure of the Portland operation, but stock is currently being sold at a discounted price, and the operation will cease trading later this year.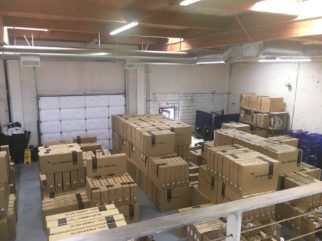 Islabikes intend to focus their attention on the UK and EU markets, and have recently launched the brand in Germany via their German website Islabikes.de.
In a statement to Cycle Sprog, Islabikes UK Public Relations Manager Steve Chapman told us "It goes without saying that on a personal level we are all very sad for our US colleagues. I'd like to reassure our UK customers that this announcement does not affect Islabikes UK. Our prices will remain the same and it will be business as usual."
Islabikes US full statement is as follows:
"Islabikes US Closure Statement

Islabikes has decided to close the US office in Portland, Oregon to focus energy on the UK and EU markets. This is a voluntary liquidation. We will sell all remaining stock of bikes, accessories and parts in the US at substantially discounted prices before closing this fall. At this time we have not set a closing date.

If you are considering ordering for the Holidays, order now, as once they're gone, they're gone!

We really appreciate all the support from our customers over the past 5 years. Thank you for all the photos and videos of your kids enjoying their Islabikes and the emails and phone calls describing family vacations and adventures; we have so enjoyed getting to be included in those experiences.

To the kiddos: thank you for being brave, confident, sometimes scared, hilarious, charismatic, and eager to ride your bike! Thank you for asking so many questions about your bikes. Thank you for coming out to race at Kids Cross and to try out bikes in our showroom. Your excitement for riding bikes is contagious.

Happy riding,

Islabikes US"
We were lucky enough to be able to visit Islabikes US during our US road trip last year and got to meet the guys, who welcomed us warmly and also provided our two Sprogs with bikes to explore the great City of Portland. A lovely bunch and we wish everyone we met well for the future.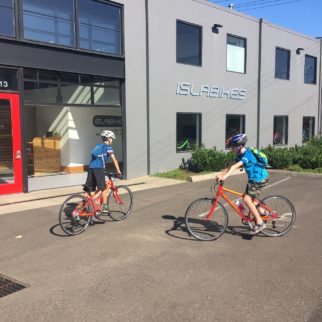 Other posts of interest: