If you've got a baby or toddler, chances are you've heard people talking about balance bikes. But, what is a balance bike?  Should you buy one for your child? And how much should you pay? Read on for the answer to all these questions, and more beside.
What is a balance bike?
At first glance a balance bike looks like any other kids bike – it has wheels front and back, a seat and handlebars. However there is one (or rather two) crucial things missing – pedals!
With no pedals to get in the way, little ones can use their feet to propel themselves forwards by means of pushing, or almost running, while sitting in the saddle.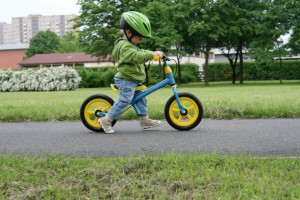 As well as improving balance, steering skills are developed as the child has full control over the handlebars, and therefore direction, of the bike. As balance improves, the number of pushes needed to move around will reduce so that within no time at all your child is 'scooting' along, with their bodyweight positioned to give stability. Before you know it they will be coasting around and it won't be too long before they're ready to move up to a first pedal bike.
What ages are balance bikes aimed at?
Balance bikes tend to be aimed at children between the ages of two and six, with some manufacturers having products suitable from 18 months. Sizing does vary, so ensure that the one you purchase is the correct size for your child – their feet must be flat on the floor to allow the scooting movement.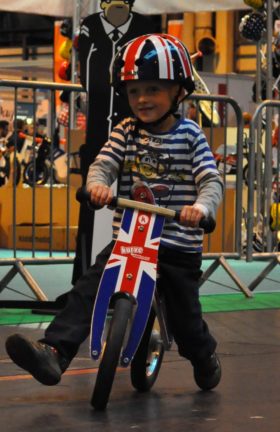 We've noticed in recent years that because so many young children are now riding balance bikes they are now starting to ride a pedal bike sooner too.
What's the difference between stabilisers and a balance bike?
A children's bicycle with stabilisers allows the child to climb on and get riding very quickly. However, it is the 'training wheels' that are providing stability and this can hinder progress when making the transition to the first 'real' bike, when it is the rider who must provide the balance. A balance bike enables control to be developed straight away, which in turn should allow for smoother progression when moving up to that first bike.
Can children with mobility difficulties ride a balance bike?
Balance bikes can provide a good option for some children with mobility difficulties due to the ease in which balance can be controlled.   Other balance bikes have been specially modified to suit their rider, such as Molly's bike below.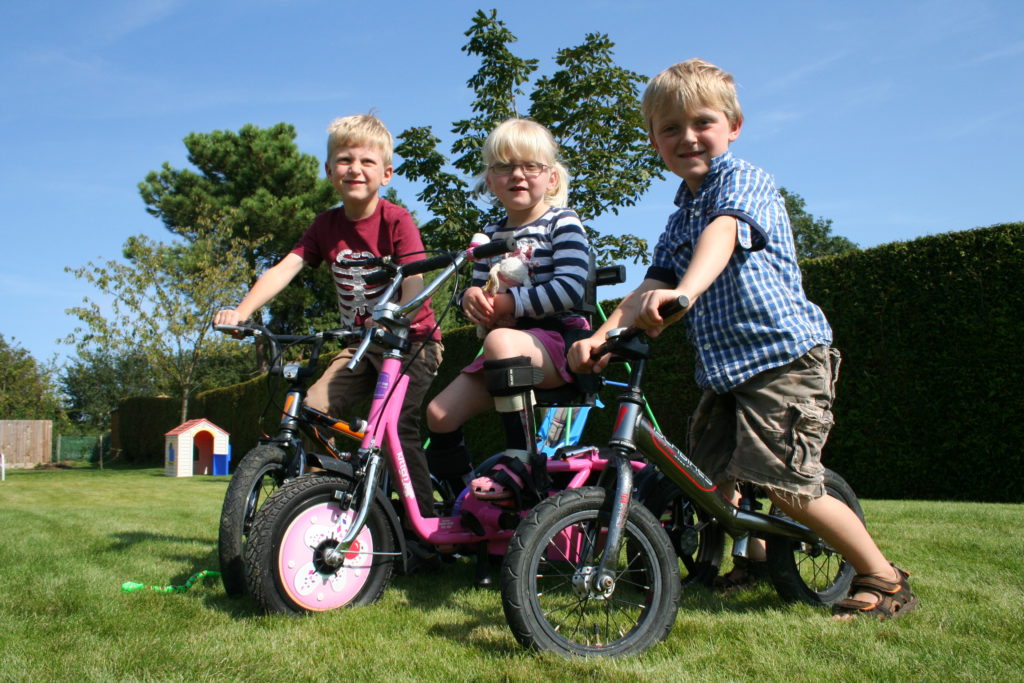 Hints and tips on balance biking
Balance bikes are compact and there is a tendency for them to be used indoors as well as out, so key concerns should be awareness and safety.
Ensure that the bike seat is set to the correct height to allow your child to have their feet flat on the floor. This helps propel them forwards, and also gives confidence when holding the bike up on their own.
Find a suitable location for practising safely, where your little one is not going to get any surprises that could cause upset or falls – think dogs, older kids on bikes or with footballs and of course always start off in a traffic-free area.
What are the limits of balance biking?
Once some kids have mastered the technique, there's no stopping them. Jessie, a Cycle Sprog reader, shared this great video she made of her 23 month old riding his balance bike at a jump park.
For those of a competitive nature, there's always the Strider Balance Bike championships or even U8's cyclocross!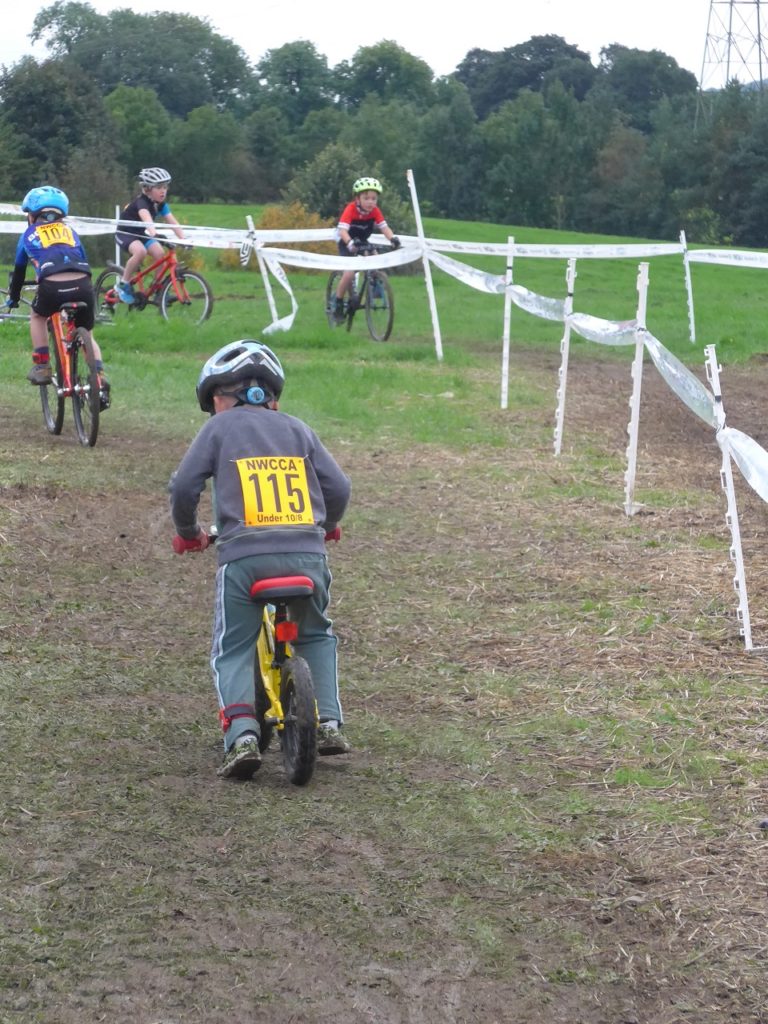 We hope this article has helped you understand more about balance bikes and the fun that can be had on them.
You may find these other articles useful:
Some of the best balance bikes available on Amazon:
Affiliate Disclosure:  Some of the links within this post use affiliate marketing, which means we get a small commission if you make a purchase. This helps us funds the ongoing hosting and maintenance of the website, and doesn't affect either the price you pay, or whether we recommend a product. Thanks for supporting Cycle Sprog by using these links when you buy your balance bike.
If you've found this article "What is a balance bike?" useful, please share it with your friends on social media, using the icons below. Y0u can follow Cycle Sprog on Facebook too!
This post was first published in May 2012 and updated in March 2017 to reflect improvements to balance bikes since it was written.