If you've got a young Cycle Sprog who just loves riding their bike, then finding them picture books that feature cycling and bikes is a really good way to get them enthusiastic about reading. These books also celebrate the joy of cycling, and will hopefully inspire a generation of children to spend more time on two wheels rather than four.
Some of the books also tackle the fears and frustrations children experience when moving onto pedals for the first time.
In this post we take a look at some of the best children's picture books that feature loads of cycling. They're mainly aimed at younger children, but some can be enjoyed by older children and adults too.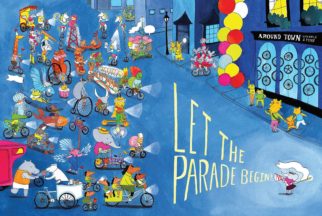 If you're looking for a book that features virtually every type of pedal propelled cycle from cargo bikes to penny farthings, adapted cycles to starter bikes, then look no further! Alison Farrell's book stars Etta the Elephant who visits her Aunt Ellen's house in the bicycle-filled Cycle City on the night of a special parade.
Alison herself lives in Portland Oregon, which we've visited so I can vouch that it's a cycling paradise compared to most of the UK! Cycle City has also been published in Dutch, so that's an indication of just how good it must be. A must-have book for all cycling families.
Buy now: Cycle City by Alison Farrell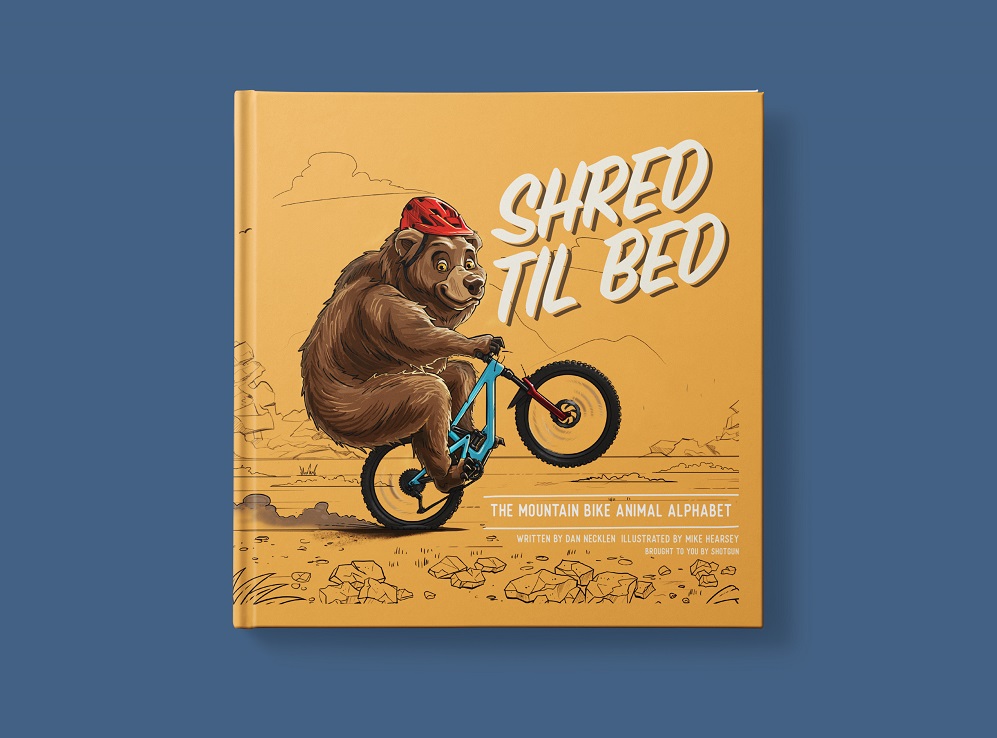 We're very excited that this limited edition picture book aimed at young Cycle Sprogs is now available. Full of fantastic illustrations & biking terminology, it's a brilliant way for young bikers to learn the lingo whilst also learning their ABCs! Produced by Shotgun, we love this book. It does have a limited print run though, so click below to order your Cycle Sprog a copy.
Buy now: Shred Til Bed – The MTB Animal Alphabet by Shotgun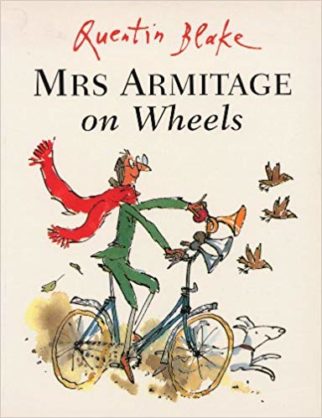 A classic book about cycling by one of the world's best known illustrators. Mrs Armitage is rather like my husband (and many other cyclists too). She can't just ride a bike – she has to be constantly upgrading it.
I guess I shouldn't complain however, because by the time she's finished Mrs Armitage has added three very loud horns, a bucket of water to wash her hands, a complete tool kit, a seat for her dog Breakspear, two umbrellas, a cassette player and a mouth-organ,plus a mast and sail!
Age wise this book is great for Reception and KS1 children.
Buy now: Mrs Armitage on Wheels by Quentin Blake
Giraffe on a bicycle is a fun filled book about, you've guessed it, a Giraffe on a bicycle
" data-medium-file="https://i2.wp.com/cyclesprog.co.uk/wp-content/uploads/2016/11/Giraffe-on-a-Bicycle.jpg?fit=322%2C403″ data-large-file="https://i2.wp.com/cyclesprog.co.uk/wp-content/uploads/2016/11/Giraffe-on-a-Bicycle.jpg?fit=399%2C499″>
A good book for children learning how to ride a pedal bike. Giraffe thinks it looks easy, but soon finds out it takes a bit more skill, especially when all your friends also want to come along for a ride!
Buy now: Giraffe on a Bicycle by Julia Woolf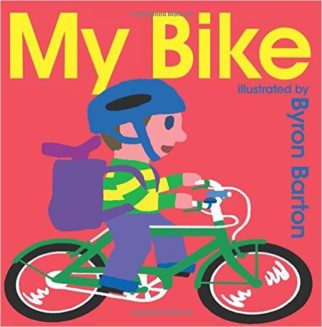 "My Bike Board Book by Byron Barton" makes a good tongue twister! It's also a brilliant little board book for toddlers that covers different aspects of cycling, including the different parts of a bicycle.
However, what I like best about this book is that it shows how you can quickly cycle past long lines of traffic when you're on two wheels and there's appropriate cycling infrastructure in place!
The perfect gift for the offspring of any cycle campaigners, transport planners or politicians you may know…..
This being a book aimed at very young children there's also some jungle animals thrown in for good luck.
Be aware that this book uses American rather than British terminology, so you'll encounter a fender rather than a mudguard.
Buy now: My Bike Board Book by Byron Barton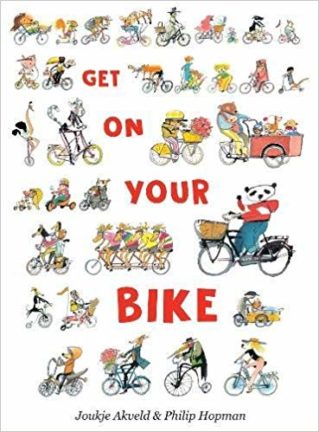 Joukje Akveld is a Dutch writer and this book has been recently translated into English. It's a vibrantly illustrated book that will capture the eye of a young child, but has a tale about conflict resolution that will resonate with older readers.
It tackles the story of friends Bobby and William who end up having an argument that escalates out of control until William tells Bobby to leave. Bobby heads off on his bike, discovering that cycling can be a brilliant way to calm your emotions.
It's an important topic to discuss at a time when more and more children are suffering from stress and mental health issues and need to learn ways to take care of their emotional health.
Buy now: Get On Your Bike by Joukje Akveld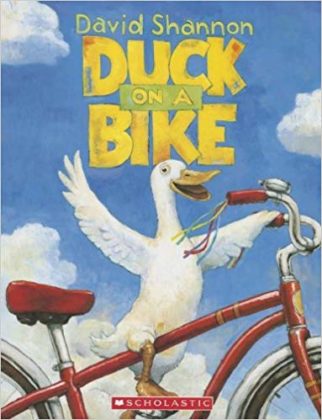 Duck goes cycling round the farmyard on a bike (which you could technically say he's stolen from the farmers son, but we'll overlook that point!) He says "hello" to all the other animals, who all respond about his riding style. Some are complementary, others not so.
Duck on a Bike is available in audio book format as well as paperback.
Buy now: Duck on a Bike by David Shannon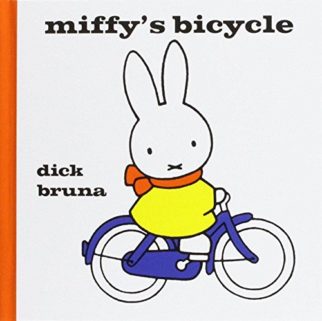 Miffy is dreaming about all the adventures she'll have on her bike when she grows up into a bigger rabbit.
Get your little one planning their big family cycling adventure from a very early age!
Buy now: Miffy's Bicycle by Dick Bruna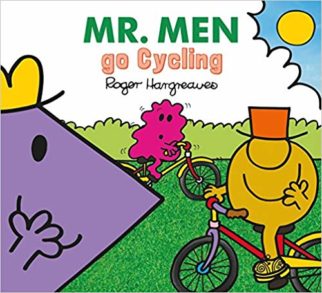 This book really should be titled The Mr Men Go Endurance Cycle Racing. I refer you to the first two sentences: "Every year all the Mr Men and Little Miss take part in a bicycle race called the Grand Tour. It is a very long race through many countries."
There's very few cycle races where men and women start together and race as equals, although there's a growing realisation that women are as good, if not better, than men at endurance racing and can race together on equal terms.
I'm thinking it may be based on the Transcontinental race across Europe – other contenders such as the Great Divide and the Highland 550 just don't go through enough countries!
This book features the Mr Men and Little Misses riding all sorts of bikes, from unicycles to adapted bikes, so it's another great showcase for the many different ways there are to cycle.
Buy now: The Mr Men Go Cycling by Adam Hargreaves
Bear on a Bike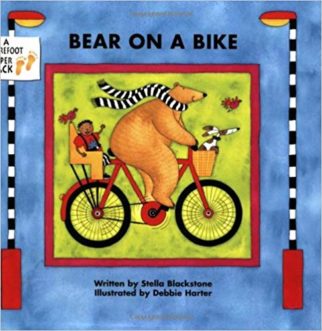 There's confusingly, two books called Bear on a Bike. The 2006 version is by Stella Blackstone and is a good choice if you transport your child by a rear bike seat, as it features bear going to the market with a rear seat.
There is limited other cycling, because Bear then opts to travel round the world by a variety of other modes of transport, including rafts, trains, boats and hot air balloons. A great way to explain to your child that there's more than one way to travel around.
Buy now: Bear on a Bike (2006) by Stella Blackstone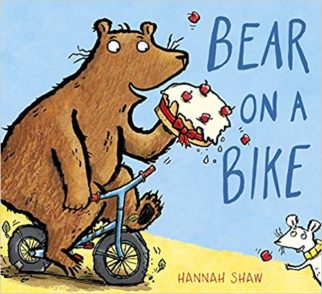 The newer Bear on a Bike was published in 2016 and is written and illustrated by Hannah Shaw. Again, this involves many forms of transport as Bear tries to deliver a present to Mouse.
Bear takes whatever means of transport he can find including a bike, a lorry, a bus, a trolley – with lots of scrapes and japes along the way.
Both books are simple text with illustrations – the newer book is more funny than the earlier one, as the present gets increasingly battered along the way.
Buy now: Bear on a Bike by Hannah Shaw
If you want another picture book featuring a cycling bear, then Ted's Bike Ride is a rhyming picture book that introduces young children to the concept of phonics.
Ted's Bike Ride is a self published book aimed at ages 2 – 6 years old. It introduces phonics whilst following the fun adventures of Ted on his bike
" data-medium-file="https://i2.wp.com/cyclesprog.co.uk/wp-content/uploads/2016/12/Teds-Bike-Ride.jpg?fit=322%2C322″ data-large-file="https://i2.wp.com/cyclesprog.co.uk/wp-content/uploads/2016/12/Teds-Bike-Ride.jpg?fit=500%2C500″>
Ted's Bike Ride tells the story of an aptly named teddy bear called Ted who travels along on his bike meeting a range of animals as he goes.
Ted takes the time to learn the noises of the animals that he meets so expect to find yourself Mooing and Woofing and Oinking out loud.
BUY NOW: Ted's Bike Ride is available in paperback on Amazon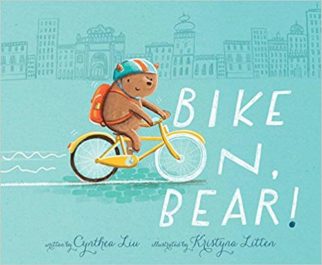 A slightly different bear based bike book (try saying that quickly!) is Bike On, Bear! which has loads of cycling in it. Bear is good at most things, but he can't ride a bike.
This beautifully illustrated book follows his attempts to learn to pedal – a lovely tale for any Sprog who is nervous about learning to ride their own bike.
Buy now: Bike On, Bear! by Cynthia Liu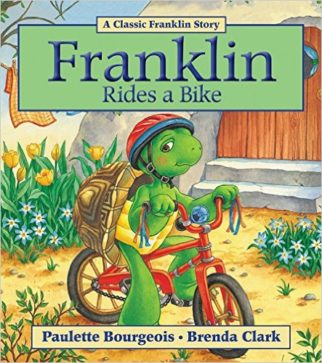 Another tale about an animal learning to pedal, Franklin Rides a Bike is about a turtle who is nervous about removing his stabilisers and watches as all his friends start pedalling unaided.
A good choice if your child has been using stabilisers rather than a balance bike and wants to take the next step to pedalling.
Buy now: Franklin Ride a Bike by Paulette Bourgeois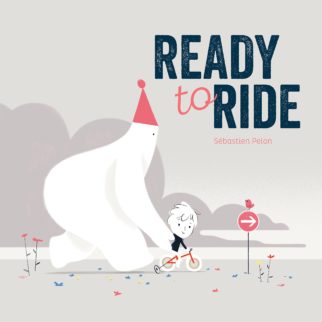 Another "ditch the stabilisers" tale, this beautifully illustrated book actually features a boy rather than an animal riding the bike. It also showcases free-range parenting, as the boy is let out of his house and told to go and play but "not go to far". Thankfully he meets an imaginary friend who helps him learn to pedal.
Buy now: Ready to Ride by Sébastien Pelon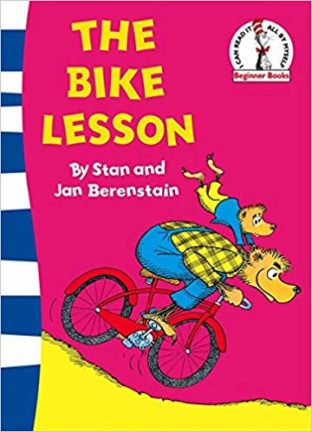 This book comes recommended by regular Cycle Sprog blogger Emma, who tells us that her two boys have really enjoyed this book. The Bike Lesson is a great story for new readers as it uses rhyme and pictures to tell the story of Father Bear attempting to teach Small Bear how to ride a bike. You can probably guess who is more in need of some cycling lessons…..
Buy now: The Bike Lesson by Stan and Jan Berenstain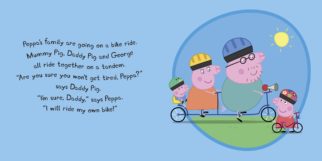 Another recommendation from Emma's sons is a fabulous book for Peppa Pig fans and cycling families alike.
If you've ever set off on a family bike ride with an over eager Sprog, you'll appreciate this story. Plus it features a tandem fitted with a rear bike seat – a great way for a family to travel around, whether porcine or human.
Buy now: Peppa's Big Race
A funny and chunky picture book about a very short-armed Tyrannosaurus Rex who finds it difficult to ride a bike because he can't reach the handlebars! Written in verse, this book is bound to raise a laugh.
A rhyming tale perfect for toddlers
" data-medium-file="https://i2.wp.com/cyclesprog.co.uk/wp-content/uploads/2016/11/The-Dinosaur-Who-Couldnt-Ride-a-Bike.jpg?fit=322%2C320″ data-large-file="https://i2.wp.com/cyclesprog.co.uk/wp-content/uploads/2016/11/The-Dinosaur-Who-Couldnt-Ride-a-Bike.jpg?fit=400%2C398″> The Dinosaur Who Couldn't Ride a Bike is available from Amazon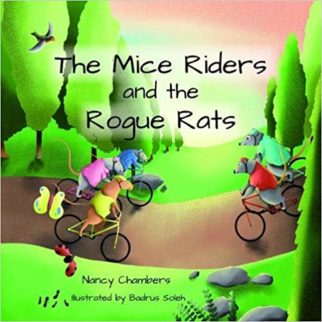 Nancy Chambers is a mum of two from Scotland who has started to write stories for her young family.
This is her second book and features mountain biking mice who enjoy riding their local trails. They have fun and learn about each other through their adventures, until the scary Rogue Rats turn up in their woods. What will they do????
Buy now: Mice Riders and Rouge Rats by Nancy Chambers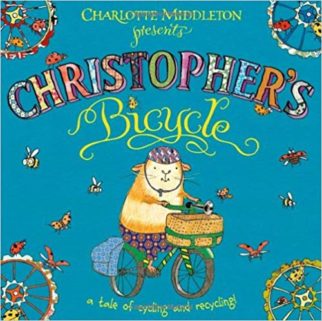 Christopher Nibble loves his recycled bicycle! Mr Nibble has repaired and repainted it all so beautifully and Mrs Nibble has turned one of her old dresses into some very useful saddlebags. It really looks a treat.
Now Christopher is the greenest guinea pig in Dandeville. He's ready to rescue the town's rubbish, turning old into new, in this story full of pedal power!
Buy now: Christopher's Bicycle by Charlotte Middleton
If you appreciate my hard work at collating all these inspirational books together, please consider buying me a coffee – it will keep me going onto the next post! Thanks Karen
Other posts you should read whilst you're here: