Good news for Cycle Sprogs who love their cycle racing! Frog Bikes have just launched a new design of their popular kids bikes to coincide with the start of the 2020 Tour de France.
Cycle Sprog is an family run, reader supported, website. We belong to several affiliate schemes so may receive a small commission from sales made from links on our site. We do our best to be impartial and recommend products on their quality not whether they are in a scheme.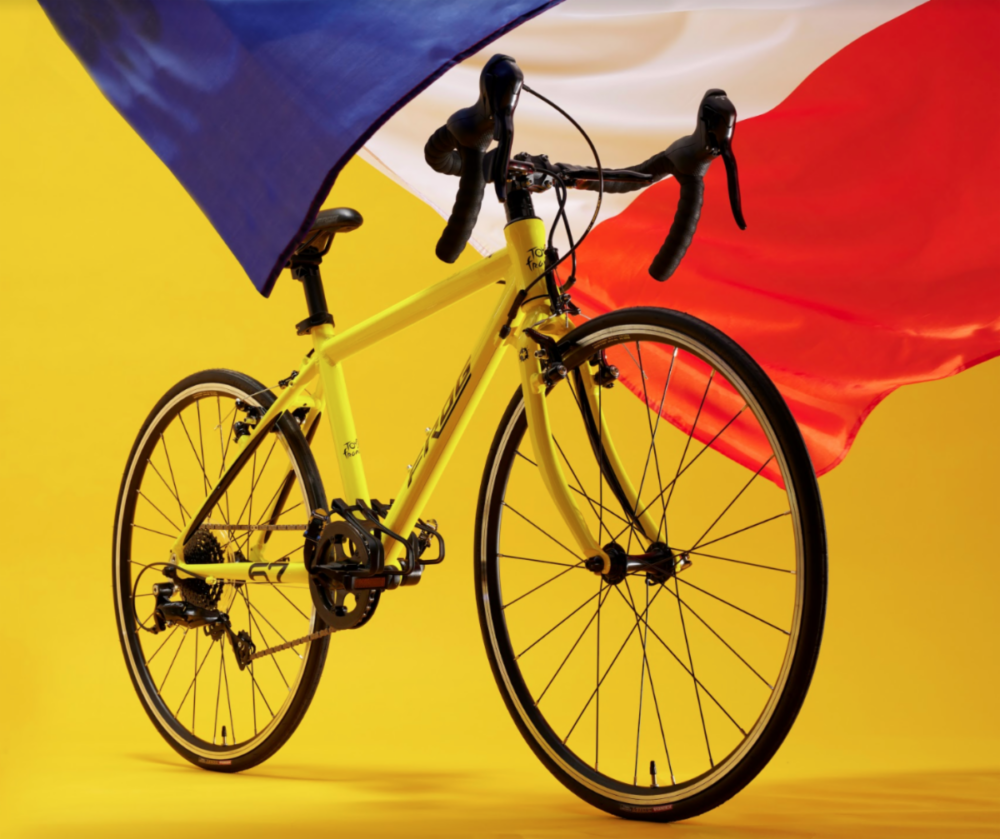 Tour de France kids bikes launched by Frog Bikes
The range of TDF kids bikes has the all same features as the Frog main range with the addition of the striking Tour de France yellow with black logos. As one of the UK's most popular quality kids bike ranges we've been impressed with the Frog Bikes we've reviewed over the years, and know that their old "Team Sky" was a really popular choice with kids who like to ride fast. It's great to see they've now got a replacement bike. I wonder whether a future wearer of the coveted yellow jersey will be starting out on one of these bikes?
The hybrid and road bikes are now available, with the balance, first pedal and larger hybrid bikes coming later in the year.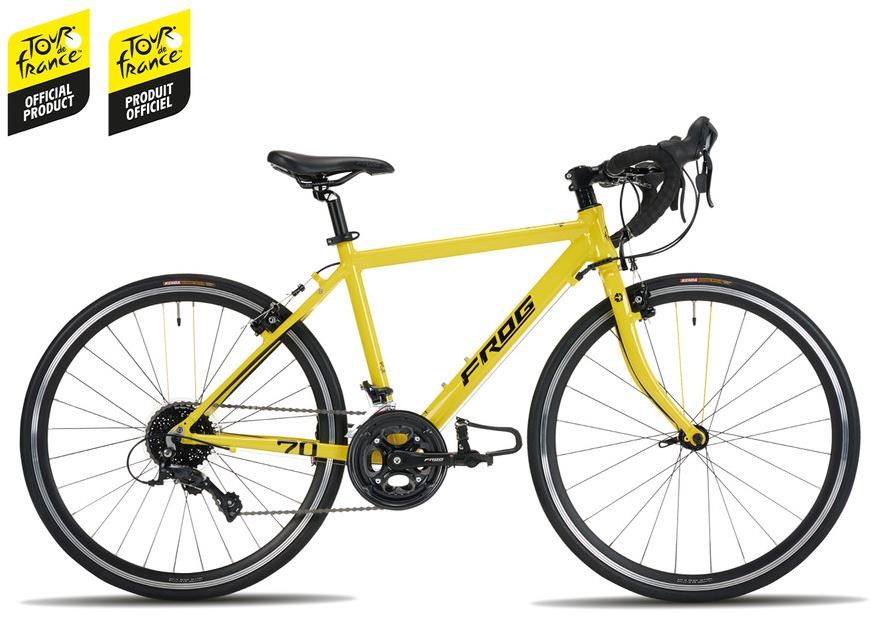 If you're lucky enough to be watching the Tour in person this year, then you can test ride the Frog TDF kids bikes at the Nice and Châtelaillon Fan Parks.
Buy now: Tour de France Kids Bikes by Frog Bikes
You can read our reviews of Frog Bikes here:
You can read our articles on the Tour de France here:
Support Cycle Sprog!
If you've found this article useful you can buy us a virtual coffee (or two!) to say thanks and help us keep the Cycle Sprog website going.