Polaris Bikewear have added three new items to their kids winter cycle clothing range, aimed at keeping kids cycling all year round. They're all based on Polaris's adult winter range, so younger riders can benefit from the same level of warmth and waterproofing that can so often be hard to find in junior sizes.
We're hoping to get our hands on these new products to find out whether they live up to expectations, but in the meantime here's a quick look at what's going to be coming to a bike shop near you soon.
Polaris Strata pack-away winter cycling jacket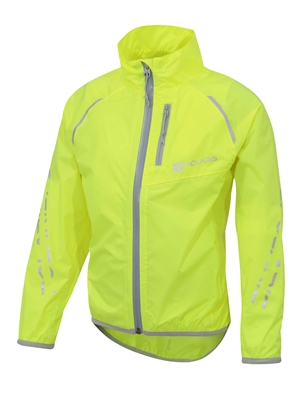 The Strata Kid's waterproof jacket is suitable for packing away in a rucksack and bringing out if the rain comes or light levels start to fade. It has YKK Auqaguard zips and fully taped seams to stop rain penetrating. We're told the jacket is a generous fit to allow for layering and some room for growth. The reflective detailing is essential for safe night time riding.
The Polaris Strata pack-away winter cycling jacket is £71.99 and comes in fluorescent yellow or fluorescent pink.
Polaris Mini Torrent Kids Waterproof Cycling Gloves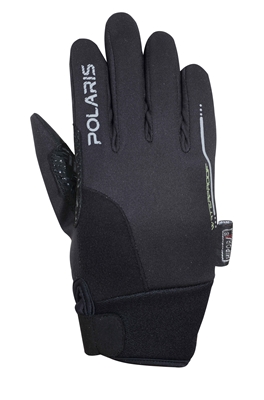 The Torrent is Polaris' hardcore glove aimed at those cycling through the worst that a British winter can throw in their direction. Polaris promise that the new Mini kids glove is fully waterproof due to a special membrane lining and that it has enough padding and insulation for sub-zero riding.
The Mini Torrent glove joins two other kids winter cycling gloves from Polaris – the Mini Attack and the Mini Hoolie, which are designed for more moderate winter cycling.
The Mini Torrent kids winter cycling gloves have an RRP of £22.99.
Polaris Fang Children's cycling jersey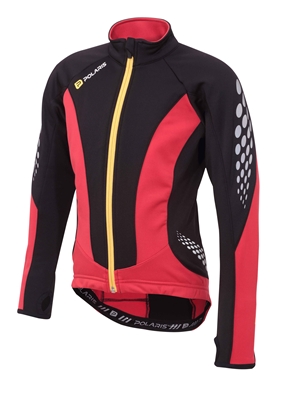 The Fang is the baby sibling of the popular adult Venom cycling jersey. It's not entirely new, but has been relaunched for AW16/17. The Fang is made from a ThermaStretch fabric coupled with a micro fleece lining to keep the wearer warm on cold winter bike rides.
It has some reflective detailing on the back to help young riders stand out while riding on the road. The Fang also has three rear pockets and a zipped pocket for snacks, gadgets, toys etc.
The Fang Kids Road Cycling Jersey has an RRP of £45.59 and comes in a choice of three colours – blue, red and yellow.
You can find Polaris kids cycling kit at Tredz and Amazon.
Other articles you may want to check out whilst you're here
Affiliate disclosure: Some of the links on this page "Polaris extend their kids winter cycle clothing range" use affiliate marketing. Cycle Sprog gets a very small commission payment if you buy through these links, which helps fun the ongoing hosting and maintenance of the website. Thanks for supporting us by buying through these links.
If you've enjoyed reading this article, please do sign up for our newsletter - we'll keep up updated when we have new articles which may be of interest. Thanks!