It's hard to comprehend just how much the world has changed since March 2020, when we first went into lockdown.  Whilst the rules keep on changing, one of the things that has (thus far) remained the same is that we're allowed out to exercise once a day. For this reason, we've seen a huge increase in the number of families using cycling as their main form of exercise (and also transportation) over the past year. 
In this article, we'll look at the various types of cycling and whether it's OK for you to be doing them at the current time.
This article was last updated on 27th January 2021. 
Is it OK to ride a bike during the coronavirus outbreak?
The rules keep on changing slightly. Whether you're in lockdown or in a local tier there are basic principles you should be following. 
As well as limiting the spread of coronavirus, there is the need to protect the NHS from becoming overwhelmed.  In the past year, our attitudes to risk have changed massively. Our decisions on how, when and where to cycle now needs to weigh up the potential risks with the known benefits.
Here are my thoughts on different types of family cycling at the present time.  I'd be interested to hear if you agree, or think differently.
Children riding their bikes for fun
On 20th March 2020, the deputy chief medical officer said that riding a bike is a suitable activity for children of all ages and nothing has changed since then. It's so important for physical and mental health that kids remain active and entertained. Riding a bike is great fun and provides exercise at the same time. 
A small toddler or child riding around the park or garden on their balance bike or pedal bike is getting fresh air, exercise and letting off steam.  Yes, there's a small risk of physical injury, but there is in most activities young children do (they could fall off the sofa watching CBeebies!).
Riding a bike is an activity that can be done in complete isolation in a garden, alone or in your household group in open spaces with 2 metres or more between other household groups.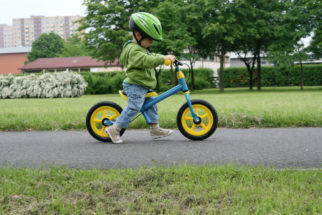 As children get older, they do tend to take more risks, so that's where we need to start thinking about what they're doing, and risks of injury which would take important resources away from the NHS.
Some kids will want to take bigger and bigger risks, perhaps learning new tricks and techniques, or riding faster or harder. Now isn't the time to be doing this. 
They also mustn't be meeting up with groups of friends (although they are permitted to meet up with one other person outside their household for exercise only whilst maintaining a 2 metre gap).
If your older child is riding their bike alone sensibly, or with one friend and maintaining social distancing then I'd argue that cycling is a very good thing.
Family bike rides during Covid-19
Cycling is now one of the only activities that are being allowed outside of the house (along with walking and running), so long as:
it is done alone, or with members of your household, or with one other person who maintains a 2 metre distance from you;
you do it no more than once a day;
your household group maintain at least 2 metres from others not in your household group and
your time outside is minimized
you're not breaking any rules about where you can and can't travel to exercise
It's therefore not a surprise that so many families are now cycling a lot more than they did prior to the pandemic.  It's a wonderful activity which all the family can enjoy and we really recommend you keep doing it, within the guidelines below. 
Can I drive my child somewhere safe to ride their bike? 
Because there is a ban on all non-essential travel, the question of whether you can drive to cycle becomes murky.  Different regions and police forces are interpreting this differently, but it's best for everyone to stay very local. 
It is certainly NOT acceptable to load all your families bikes into your vehicle and head out for a days cycling miles from your home.
Cycling UK have a good article that keeps up to date with all the variations in rules and guidelines about where and when you can ride your bike in England, Scotland, Wales and Northern Ireland so do check before you decide to travel anywhere. 
Where can we ride our bikes at the moment? 
Despite all this confusion, the good news is that the national cycle network in the UK is over 16,500 miles long and over 5,250 miles of that is traffic-free. Over half the population of the UK live within a mile of the national cycle network.
Ironic it may be, but Covid-19 is a great opportunity to get out and explore your local area.  The benefits of cycling include improved cardiovascular health which may well help reduce the symptoms of the coronavirus.  Find those routes that you don't know about, which might mean you can continue cycling more once all this is over.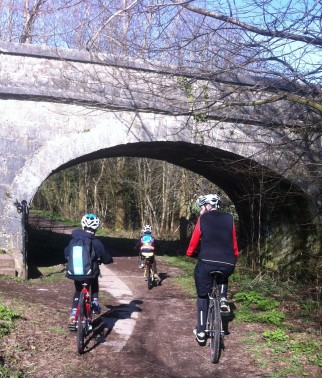 However, I can't stress enough that this MUST BE DONE RESPONSIBLY.
Do not gather in groups, or ride with more than is allowed within the rules in your local area
Do not do risky activities – i.e. riding at high speed, bike parks, jumps etc 
If there are too many people out on their bikes where you intended to cycle, turn around and go somewhere else.   Choose a different route or different time tomorrow. 
Cycling outdoors for sport/training
This continues to be a grey area and the one that has caused most conflict between cyclists and non-cyclists during the various lockdowns.  We are currently allowed out our houses for "one form of exercise a day", but must minimise "time spent outside of the home".  If you are a very keen cyclist who frequently cycles all day, then this can be interpreted as meaning you can continue your existing training regime.
However, we all need to think long and hard about whether this is in the spirit of the measures.
When everyone is being asked to make sacrifices, and our front line NHS staff are risking their own lives to save the growing number of people with life threatening symptoms of coronavirus, is it really appropriate to be heading out on long and challenging training rides every day, trying to improve your Strava segment performances and being seen riding at high speeds, especially a long distance from your home?
Cycling is a brilliant way to keep fit, but again it all depends on the location you're cycling in and the type of riding you plan on doing. I'd argue that so long as you're riding within your ability, not getting close to anyone else and riding responsibility then you should continue to do this. It'll help keep you fit and happy – something that's increasingly difficult at the moment.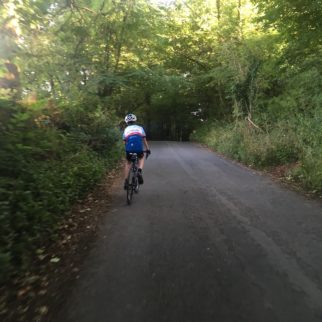 Cycling for transportation during Covid-19
Cycling has become an increasingly popular form of transport, both before and during the pandemic.    As well as being free, cycling also helps to reduce air pollution, which in turn helps to limit the impact of Covid-19 on those with respiratory illness.
Cycling is also a good way of social distancing and so preferable to using public transport. Hence, if you are one of the limited number of people who do need to travel around at this time – either to get to work or to help with the volunteering effort, getting on your bike should be encouraged.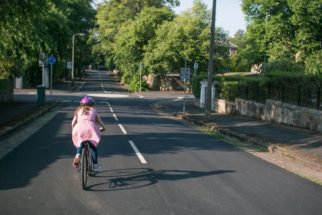 Indoor cycling at home during coronavirus
For older children and adults, cycling indoors at home is a really good choice, especially if you're needing to self isolate.  Rollers, smart trainers, static cycling – there's a variety of different options available for larger wheeled bikes. Gyms and indoor cycling studios are now shut.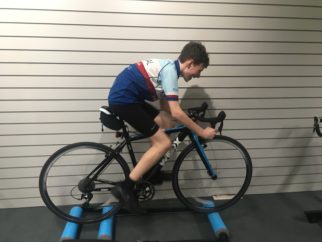 Hopefully, we don't get to a point where this is the only cycling we can do, so in the meantime, if you're not having to self isolate now's the time to enjoy the outdoor type of cycling, responsibly.
Go Ride Clubs, cycling racing and organised group rides 
In line with the government announcements, British Cycling and Cycling UK have announced all junior and adult cycle clubs have had to cancel their programmes for the foreseeable future. However, they are both advising that people should continue to cycle solo or in household groups, practising social distancing in order to remain physically and mentally healthy through the Covid-19 pandemic.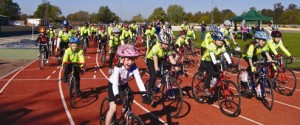 Outdoor Bike Parks and mountain biking venues
Outdoor recreation sites, such a Forestry Commission mountain bike hubs, bike parks etc have had to close all their usual facilities, but some do remain open for local exercise only.  Check the website of your local facility to check (some have closed completely, and others are using the time to do essential maintenance work).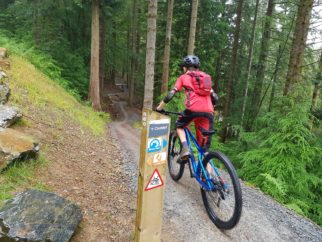 Remember you can only visit a local venue if the rules allow and be prepared to justify yourself to the local police force if necessary. 
The trails will still be there when all this is over, so ride local for now. 
Indoor cycling venues
All indoor cycling venues have been ordered to shut. They will desperately need your customer as soon as they re-open.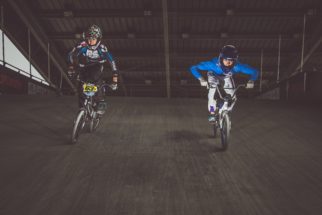 So, to summarise – at the current time cycling is still allowed within certain rules. 
Please behave sensibly, so we can all continue to enjoy being out on our bikes whilst helping to bring this pandemic to an end. 
Other articles you may want to read whilst you're here:
If you've enjoyed reading this article, please do sign up for our newsletter - we'll keep up updated when we have new articles which may be of interest. Thanks!