I'm not claiming to have discovered a scientific cure for coronavirus, so don't get too excited! But I do believe that riding a bike is a good thing, and especially so at the current time.  Here are a few observations as to why getting your entire family out on two wheels could help over the difficult weeks and months ahead as Covid-19 increasingly disrupts our day to day lives.   Obviously, this only applies if you're not exhibiting any symptoms of coronavirus, and you should keep up to date on the advice in your locality in order to keep your family safe.
1. Cycling keeps you fit and healthy
All the evidence is indicating that coronavirus is far worse for those with underlying health conditions, in particular cardiovascular disease, diabetes and hypertension (high blood pressure).  Regular cycling is proven to improve physical health, so getting the entire family out on their bikes will help everyone get fitter. You never know, it may also make the symptoms that bit milder if your family does contract the virus.
2. Cycling helps reduce air pollution
Another risk factor for severe symptoms of coronavirus is a respiratory disease – which impacts people's lung function.  Poor air quality is a trigger for this, so getting people out of their cars and onto bikes can only be a good thing, surely?   Plus, when you're stuck in traffic in your car you're far more exposed to air pollution than when you're cycling, so why put your family at that additional risk?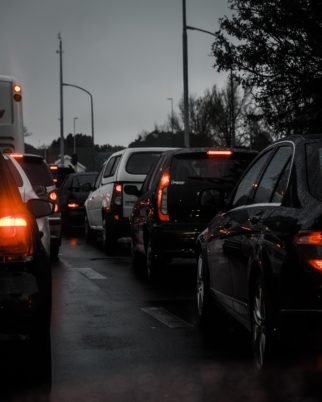 3. Cycling means you don't have to come into close contact with people on public transport
If you're squashed up close to sniffling strangers on public transport, then obviously your chances of picking up coronavirus are going to be higher than if you're cycling in the open air. More people on bikes = less people squashed into confined spaces.
4. Riding a bike keeps the kids occupied
We're now facing into the prospect of schools being closed for extended periods of time, as attempts to contain the virus are ramped up (anyone else entering panic mode about this??!!). It's going to be a real challenge to keep bored Sprogs entertained when most other public spaces will be closed too.  The solution?  Obviously riding a bike!  They can do this on their own, or in small groups, and there's no need to be up close to anyone else.  They may even learn some new skills whilst they're at it!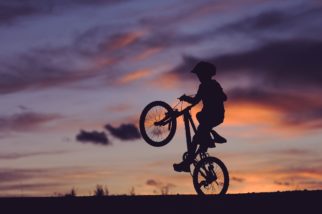 5. Family bike rides can keep you all from going stir crazy
If you're not required to self isolate but do find yourself unable to do some of your usual activities, then it's important to still get outside and exercise – both for physical and mental health reasons.  A family bike ride allows outside fun and exercise without having to be close to other people, thus reducing the risk of the Covid-19 being transmitted.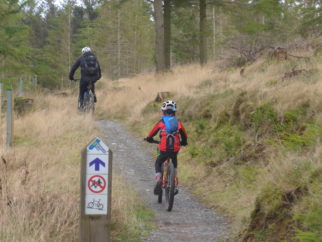 6. Indoor cycling for those self isolating from coronavirus
If you're required to self-isolate but aren't displaying symptoms, then trying to keep the kids active and healthy is going to be a real challenge.  Learning a new skill, such as riding rollers, or hooking up to an indoor cycle trainer could be just the thing for keeping everyone in your house from going crazy inside.
7. Cycling is a recession proof mode of transport
There's no denying it – we're in uncertain times not only medically, but also economically. With people unable to work, stock markets tumbling and supply chains disrupted, it makes sense to consider how best to trim your daily expenditure.  Travelling by bike is very low cost and becomes even more attractive if fuel prices start to rise.  Plus, you're not relying on petrol stations to be open, or have fuel available.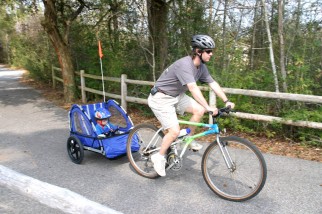 8. Riding a bike makes you happy
Perhaps the most important thing of all, is that riding a bike just makes you smile.  There's so much bad news and worry around at the moment, that we all just sometimes need to forget it all and get out and enjoy ourselves!
So, start your preparations now!  Make sure everyone has a correctly-sized, well maintained bike and you will be thankful in a few weeks time – surely better weather is on the way soon, so coronavirus or no coronavirus we all need to be getting out on two wheels!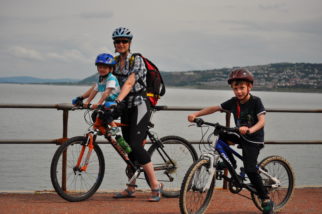 Advice on preventing Corona Virus: Please remember to follow the guidelines for stopping the spread of coronavirus, so always wash your hands thoroughly before and after your bike ride.  More details on the symptoms and prevention of coronavirus can be found here.
Other articles you might want to check out whilst you're here: