For a long time, many of my cycling friends were asking me if I used rollers.
And for a long time, the answer was "no" but when the local Go-Ride sessions finished for the winter, some of the cycle club coaches decided to hold roller sessions for the older members.
Myself (aged 12) and my younger brother (aged 10) were invited along.
I was quite nervous on my first go!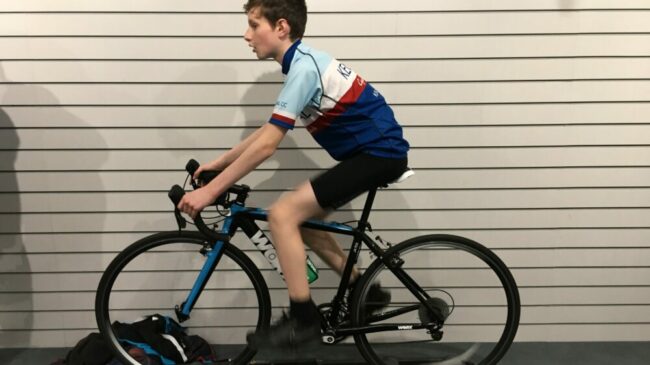 However, I enjoyed them so much, here are my top tips for starting to use rollers:
1) Use flat shoes such as trainers. I found that the people wearing cleats tended to fall off more, even if they were better riders; this is because they couldn't get their feet out quick enough if they needed to steady themselves.
2) Have a wall to hold onto when starting out. This helps you to steady yourself and your bike, plus you don't need an adult to stand next to you waiting in case you fall off!
3) Use a small object in front of you to focus on. This gives you something to put your concentration on keeping in line with it. I use a spot on the wall.
4) Stay in a hard gear. This counters the little friction of the bike wheels on the rollers and allows you to go quicker and ride smoother.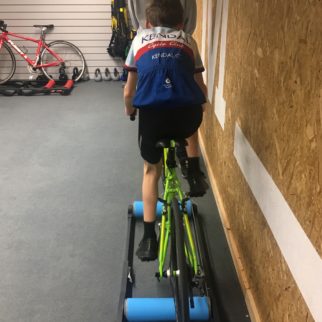 5) Ride on the hoods. I found that the hoods give you more control over the bike and allows you to keep steady and relaxed on the bike.
6) Practice as much as possible. The more time you spend on something, the better you get!
7) Enjoy yourself. What is the point of doing something if you don't enjoy it? Find a way to make it a pleasant experience! I ride with my friends from the club and listen to music at home.
8) Push yourself little by little. Control the bike by your fingertips and slowly loosen your grip until you are barely holding on. Or you can pretend to reach for a bottle before doing it for real.
I've been to 8 roller sessions and it's now getting much easier – you just need to keep practising and don't give up!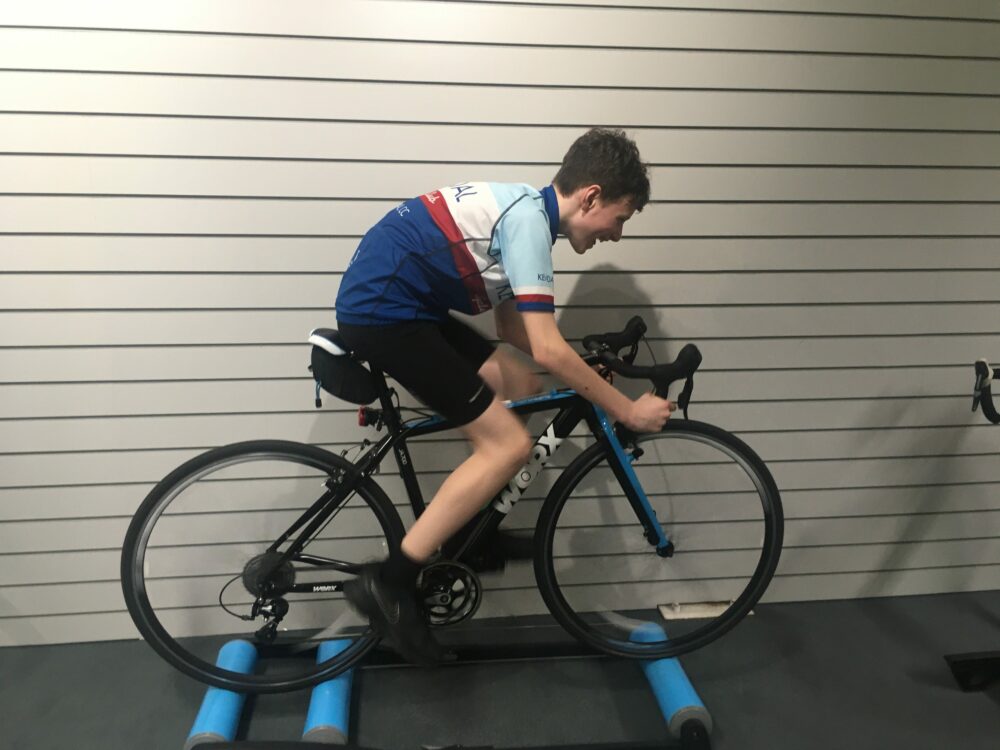 If you have any other hints and tips for starting to use bike rollers, please do leave a comment below. Thanks!
Here's a few of other posts you might like to read – some by me and some by my mum: