The Tour de Staveley is a road cycling sportive starting from Staveley, Cumbria and has two routes, a long and a short. The long route is 40 miles and the short is 28 miles. The event is sponsored by our local bike shop Wheelbase and the local cycle club helps marshal at different points.
I am 12 years old and just above the age limit for the 28 mile sportive. I am lucky enough to be testing the amazing Worx JA-700 road bike. I'm a member of Kendal Cycle Club and often go out on rides with the club so I'm used to riding the hilly roads around the area.
As I have never been on a road biking sportive before, I had no idea what to expect. There was a large gazebo where you had to sign in and get a number to put on your bike and a timing chip to wear round your ankle. However, when I got there, someone with my name had taken my chip and number by mistake! They were doing the long course and I was doing the short course. I was given his number and told that everything would be sorted out.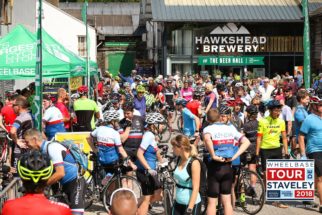 Our starting time was the second slot, so we didn't have to wait long. Everyone was in a large bunch and we were given a safety briefing.
We then had to ride over a mat to set our times going and we were soon off. There were a lot of people and all the fast people overtook us quickly. We were going faster than a lot of people but were soon on our own as the fast group went ahead and the slow group was left behind.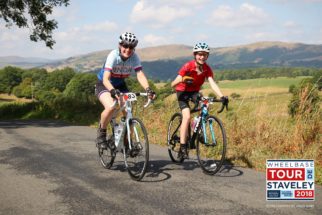 We were overtaken by the faster riders from the next set of groups and I was shocked at how almost nobody told me they were coming past. It meant that I didn't know if someone was behind me or coming past.
Towards the end of the ride we got to the feed station (a pub) and I had a bag of crisps and a lemonade. Luckily our times were stopped by riding over a mat like the one at the start. We then set off starting our time by riding over another mat.
On the last hill, we were overtaken by some of the fastest members of my cycle club who had done the long route.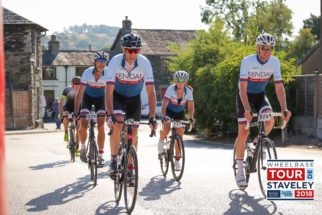 It felt really good to cross the finish line and I can't wait to do another sportive!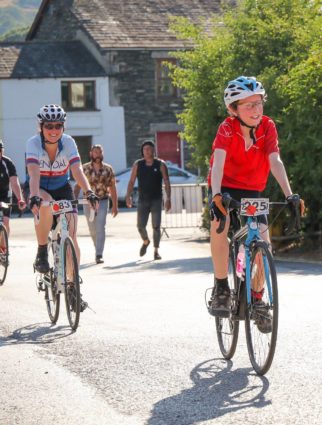 At the end, I got another lemonade from the local brewery as we waited to be picked up.
When the results came out a few days later, I was amazed to see that I had come 3rd on the long course!! Then I realised that my time and number had gone on the long course whilst the other person with my name (who had taken my number) had their time and number recorded on the short course. That meant he had been listed as coming 3rd to last on the short course! I actually worked out I came 25th out of 80 riders on the short course.
The 2019 Le Tour de Staveley takes place on Saturday 13th July 2019. You can sign up here.
If you've done a brilliant cycle ride that you'd like to share, why not write us a Sprog Blog – more details here.
Cycle Sprog was loaned the Worx JA-700 bike by Worx Bikes. Thanks to James Kirby Photography for the great pictures!
Other articles you may like to read: