Welcome to 2021! Here in the UK we're in a winter lockdown, but there's still plenty to get excited about for the year ahead. We're pleased to be relaunching our monthly overview of what's going on in the wonderful world of family cycling. Don't miss future roundups – just sign up to our newsletter now.
1.4m more children in England cycling for fun and fitness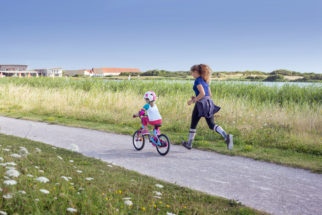 2020 is a year most of us will want to forget, but one of the plus sides of a year of lockdowns and restrictions was that many more children were cycling. Sport England have just published their annual Active Lives Children and Young People Survey which showed that 1.4m more children cycled for fun or fitness (+18.4% on the previous year). There are a variety of reasons for this, including quieter roads and cycling being one of the only physical activities still allowed during lockdown, as well as more time to devote to exercising as a family.
Here at Cycle Sprog we're pleased to have played our part in helping reach this total. We had over 1.2 million people come to our website last year, and read over 2.2 million pages between them. We'll be working hard to keep inspiring and helping people to keep cycling into 2021.
Report those dangerous bits of your cycle route
It's great that there's so many additional children cycling, but we need safe places for them to ride. We all know how annoying it is – you're out on a lovely off road bike ride with your kids, and suddenly the cycle path comes to an end and spits you out onto the road. There's so many places where a bit of extra cycling provision would open up safe cycling to so many more people (of all ages and abilities).
Cycling UK has just launched a new mapping tool to enable people to suggest additions to the off-road cycling network in their area, to fill in the missing links. It allows you to suggest improvements in the network and ask your council to include these routes in their future planning.
Obviously it's all dependent on funding and the political will, but it's a fabulous way to start to get our voices heard. If enough people register their ideas, then hopefully action will be taken.
Report your missing links here.
Kids Bike Shortages continue into 2021
If you were one of the many people struggling to find a quality kids bike in time for Christmas, you may have noticed that some stock is starting to come back into the shops and online retailers.
However, there's still very limited choice, and most is selling really quickly. We've also been warned about some retailers taking money when they have no plans to get stock delivered any time soon, so we recommend you check our article Help! Where can I buy a kids bike with quick delivery? if you're in need of a new kids bike soon.
It's time to wrap up warm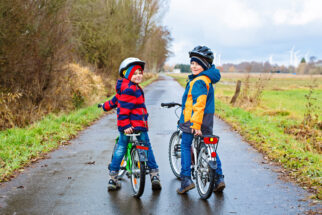 This time of year it can be lovely to get out on your bike on days where it's dry and not icy. We've been busy updating our winter cycling articles, but do be aware that stock of all kids winter cycling accessories is very low at the moment – particularly winter glove.
Check out these articles:
Strider balance bikes now stocked by The Bike Club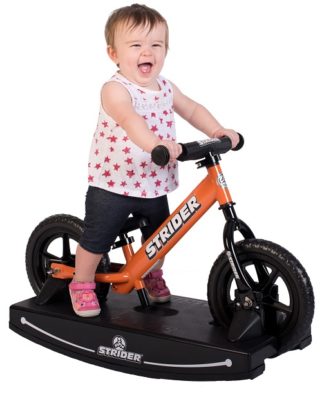 The Bike Club, who offer an affordable monthly kids bike rental scheme, have just added Strider Balance Bikes and the Strider Rocking Base (which turns a balance bike into a rocker for very young children) to their offering. Prices start at £3.50 per month – more details here.
Virtual Cycle Touring Festival – 12th – 21st February 2021
The Cycle Touring Festival is usually a weekend of talks, camping, planning and all things bicycle touring, held in Lancashire over a bank holiday weekend in May. This year the festival is going virtual, and taking place during February.
The beauty of holding the festival online is that we can welcome speakers who may not have been able to make it to the real deal. The programme is shaping up to be a cracker…details to be announced soon! ???

— CycleTouringFestival (@CycleTourFest) January 14, 2021
The lineup is just being confirmed, but I know the organisers are busy arranging some family friendly events for the half term week. You can find their website here, or follow them on Twitter for updates.
Wiggins Kids Bikes discontinued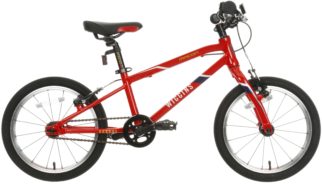 Earlier this month we confirmed with Halfords that they have discontinued the Wiggins Kids Bike range – you can read the full details in our article.
New women and girls cycling initiative from British Cycling
As part of its continued drive to close the gender gap in cycling, British Cycling has launched Ignite Monthly – a new space for women, girls and coaches to connect, share and learn.
The first 90-minute virtual session with Northumbria University's Kelly McNulty covered the impact the menstrual cycle and the oral contraceptive pill have on female athletic performance. Over 300 participants learnt the sad news that so little reliable research has been done on this, but came away with ideas on how to understand more on both an individual and a sport level. If you missed the session you can view the recording here.
There will a different topic covered each month and you can sign up here.
Changes to the Cycle Sprog website
The eagle eyed amongst you will have noticed that this article has adverts in it. Up to now we've always veered away from using an ad network, but to keep the website going into 2021, especially at this quiet time of the year, we are exploring different ways of making it financially sustainable. Contractually these ads have to stay in place for 90 days and we'll then take a view as to whether we keep or remove them, or reduce the frequency per page. We've requested only family appropriate ads to be displayed, so if you see any that feel inappropriate for our wonderful website do feel free to press the "Report this Ad" button.
In the next month we're also hoping to be launching a new look website – it should make it much easier for you to find what you're looking for, and allow us to display details of bikes in an easier to compare fashion. We're very exciting about this, and are working hard behind the scenes to get this ready – we'll let you know when you can check it out.
If you have family cycling news or are running a family focused cycling event that you'd like to be featured in future please email [email protected] with full details.
If you've enjoyed reading this article, please do sign up for our newsletter - we'll keep up updated when we have new articles which may be of interest. Thanks! 
Support Cycle Sprog!
If you've found this article useful you can buy us a virtual coffee (or two!) to say thanks and help us keep the Cycle Sprog website going.