"Help!  I urgently need to buy my child a bike – where has one in stock that can deliver to me quickly???"  It's a question we're getting asked a lot at the moment.  When cycling was one of the only allowable activities during the first lockdown it seems that the UK's entire stock of kids bikes was bought up in a couple of weeks! 
Whilst kids bikes are slowly coming back into stock, some retailers have stock listed that isn't available until late in 2021 or even into next year. This has left lots of parents and grandparents frantically searching around for the perfect bike for their child / grandchild – and when it's needed urgently for a birthday or holiday this can be a bit stressful! Here's our recommendations on where to look for an in stock kids bike which can be sent out to you so your child can start riding it as soon as possible. 
Where to find a kids bike with quick home delivery
In this post we'll look at some good options for finding an in-stock bike in the UK at the current time, which you can get delivered quickly.
Take a moment to GRAB YOUR FREE KIDS BIKE BUYING CHECKLIST which will help you record all the information you need to find the perfect bike for your child. 
Lease a kids bike with The Bike Club
At the moment one of the best places to get hold of a kids bike is The Bike Club.  If you've not heard of them yet, they're revolutionising the way you own your child's bike. 
Rather than buying outright you pay a monthly subscription in return for a bike.  When your child has grown out of it, you simply return the bike, and upgrade to the next size up. 
They have a number of different quality kids bike brands available, including Frog, Forme, Islabikes and Squish.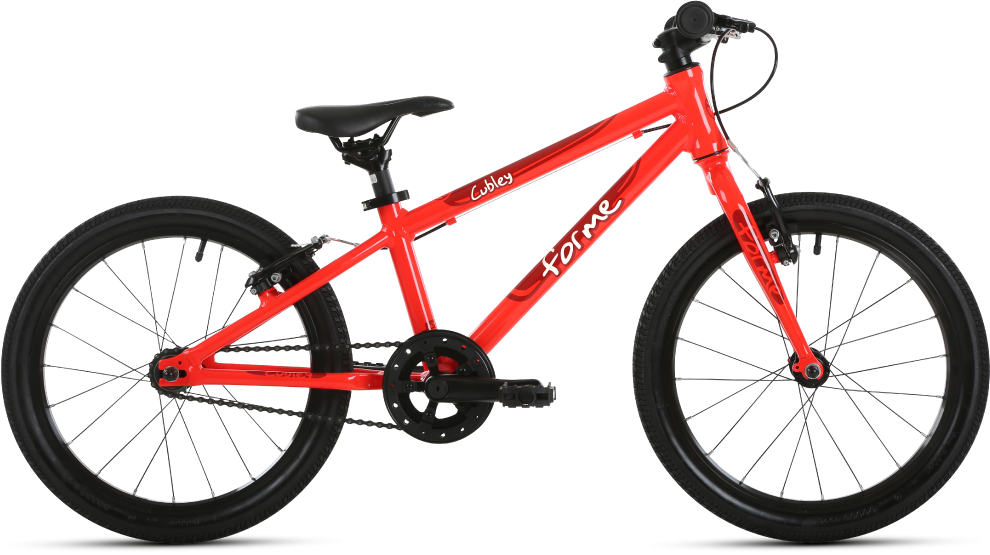 You can choose from a new bike or a reUsed bike and they have balance bikes through to large mountain and road bikes.  As well as taking away the hassle of buying a bike, it's also great for the environment as each bike gets sent out many times.  They will even buy old Frog and Islabikes from you to add to their fleet.
UPDATE: Monday 19th July 2021 - The Bike Club have been in touch to let us know that they've just taken delivery of some NEW COLOUR FORME BIKES. 
These three new paint schemes are currently exclusive to The Bike Club lease scheme, so if your child wants a purple, green or orange bike check them out (these are in addition to the standard red, blue and pink Forme kids bikes). 
Sponsored content start: 
If you have an old kids bike you've been meaning to sell on, then The Bike Club also have a hassle free way to do this, called reCycle.
They will even send a courier with a box to pick it up!  Get a valution of your old bike here.  

Sponsored Content End
Your local bike store
Stocks of kids bikes are very low in lots of bike shops, but it's well worth checking to see if your local ones have got anything in the size you need, or are able to order in quickly.  Many are now operating on an appointment only basis, so give them a call first.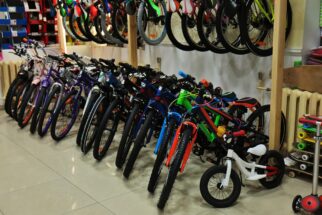 Second hand kids bikes
With such a limited number of new kids bikes available at the moment, buying second hand makes real sense.   A secondhand quality kids bike is always better value than a really cheap new kids bike, and if you can find on local you can often pick up the next day.
Click here to see a selection of secondhand quality kids bike brands we recommend
For other ideas on where to find second hand kids bikes read our article The best places to buy a second hand kids bike
Other posts you might find useful:
Support Cycle Sprog!
If you've found this article useful you can buy us a virtual coffee (or two!) to say thanks and help us keep the Cycle Sprog website going.