Wiggins Kids bikes discontinued
A number of Cycle Sprog readers have been in touch to ask what is happening with the Wiggins Kids Bike range, as they haven't been available to buy new recently. I can now confirm that having spoken to Halfords that the Wiggins Kids Bike range has been discontinued.
This news will no doubt disappoint fans, as Wiggins Kids Bikes were renowned for offering lightweight and well-specified bikes that were priced very competitively.
However, it's not entirely unexpected that the range has been discontinued as it was established when Sir Bradley Wiggins was one of the UK's most popular cyclists, having won both the Tour de France and Olympic Gold in 2012.  In more recent years the one-time hero has fallen on more troubled times, including the "Jiffy Bag" scandal and subsequent investigations into substance use, which left his brand tainted. The Wiggins cycle racing team and other business ventures entered bankruptcy in October 2020 with debts of over £1 million.
The good news for parents is that there are still a large number of Wiggins Kids Bikes available for sale second hand on Ebay.
If you're looking for an alternative good value kids bike, then check out our article "The Cheapest Kids Bikes"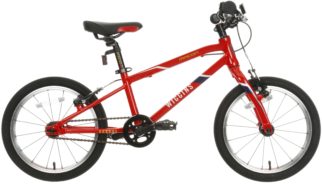 If you've enjoyed reading this article, please do sign up for our newsletter - we'll keep up updated when we have new articles which may be of interest. Thanks! 
Other articles you may enjoy: