We had a wonderful email from Toby, who is a very keen cyclist indeed! Have a read of his Sprog Blog below and let us know if you agree that he's definitely got a huge biking future in front of him!
I'm Toby and I LOVE cycling.
I'm 12 years old, I come from North Somerset and my favorite type of cycling is road cycling (especially the hills).
I love cycling because you can go so fast yet still see all the pretty views. On Saturday Mornings at 10 am I cycle for Team Tor 2000, which is a cycling club based on the Somerset Levels. The Somerset Levels are one of my favourite places to cycle because
1. They are so pretty and have lots of wildlife
2. It is mostly flat so you can keep up a good speed. And
3. Even though it is mostly flat there are some beasts of hills (which are sooooo fun to cycle up).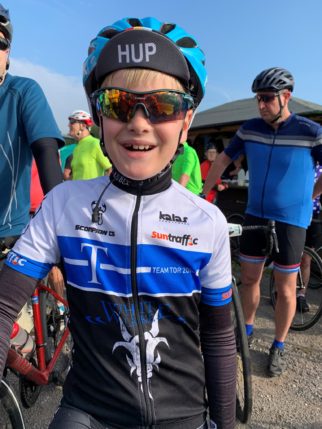 I have done a few sportive's including:
The best hill I ever cycled up was Daggs Lane. It's medium short but super steep, 25% !
I would definitely recommend cycling to any beginner sports athlete, and love it myself.
Toby, aged 12
If you're a Cycle Sprog and you'd like us to publish your Sprog Blog click here for details on what to do.
Here's some other Sprog Blogs to inspire your writing and your cycling: