I am N, the oldest sprog aged 12 and last week I did my first cyclocross race. I usually ride on the road and on my mountain bike, so having to get off my bike and carry it was a bit of a shock!
For those who don't know what cyclocross is, it is a discipline where you have a set time to do as many laps of a course as you can. Occasionally, there will be an obstacle, like a flight of stairs or some hurdles.
When I arrived at where the race was held, I joined the back of the sign on queue and waited for about 15 minutes. Just as we got to the front of the queue, I realised that I was in the wrong queue – we should have been in the non-league line! (Editor's note – he had told Mum several times we were in the wrong queue, but she didn't listen!)
Luckily, there wasn't many people in the other queue and we could quickly sign on. Next, we went for a practice lap to find out what was on the course.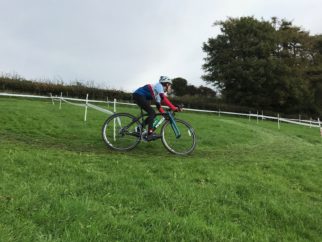 The first bit was flat and we then arrived at a little hill that was almost vertical! Honest!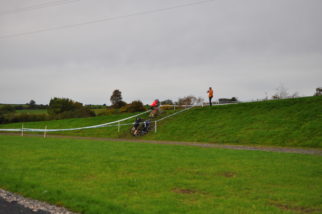 Affiliate disclosure: Cycle Sprog may get a small commission if you make a purchase from the links in this post. For more information please see our affiliate policy
Racing in an U14's cyclocross race
My race (U14's and U16's ) was first so I didn't have much time to rest.  I was one of the youngest, so I started at the back. We were told the rules of the race and, on the blow of a whistle, we were off.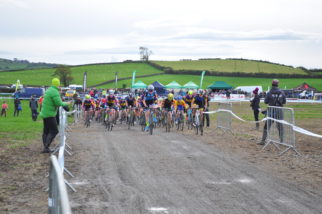 Almost immediately, there was a sharp incline which slowed lots of people down and caused a crash. A minute later, the novice adults set off.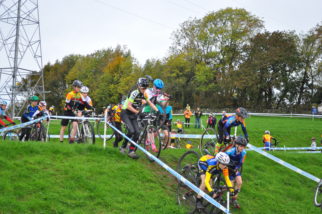 After the first hill, there was a flight of stairs.
At first I was worried but due to the lightness of my bike, the Worx JA 700, I got up them in no time. After the stairs was the almost vertical hill. I fell a couple of times but, thanks to some advice from some marshals, I could get up it.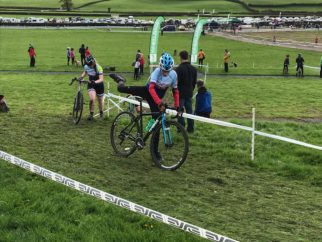 The entire course was muddy and occasionally someone would crash. However, my Continental cyclocross tyres, kindly sent to me by Worx, were amazing and I didn't even skid.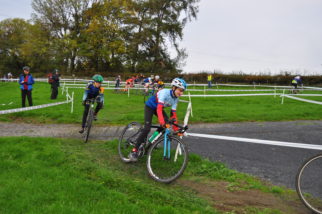 Then there was a descent before the biggest climb up, followed by two hurdles and then past the crowd to the finish. I continued to ride for thirty minutes before doing a last lap at the end.
I crossed the finish line and was almost sick. It was such hard work and I could barely stand. As I stumbled about, people lay down on the grass, red in the face and weak at the knees.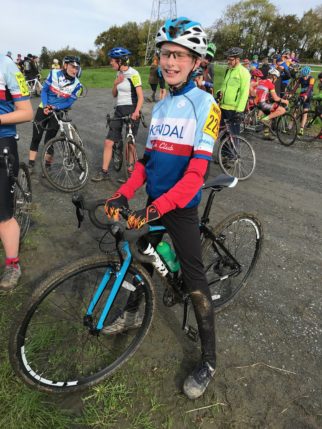 Next we watched some of the younger kids racing in the U12, U10 and U8 races – they didn't have to go up the steep hill or steps.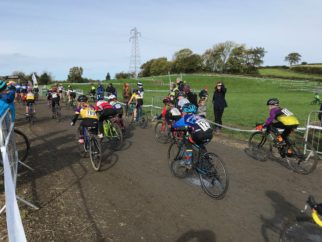 Finally, I had to clean the Worx JA700 ready for our next race!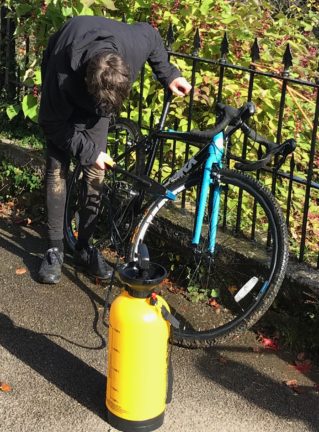 N has been loaned the Worx JA700 by Worx Bikes to review, and they kindly provided him with a pair of Continental CycloX King tyres for this U14's Cyclocross race. 
Other posts you may like to read: