New Darwin kids bike range previewed at 2017 Cycle Show
Year on year, we've been to visit the Kiddimoto stall at the NEC Cycle Show to see what changes they've made to their balance bikes. Their stand is always a colourful festival of balance bikes, and they've usually got a few surprises up their sleeve. Last year it was the amazing carbon fibre balance bike that took the show by storm. But imagine our surprise when we got there to find pedal bikes with the brand name of Darwin!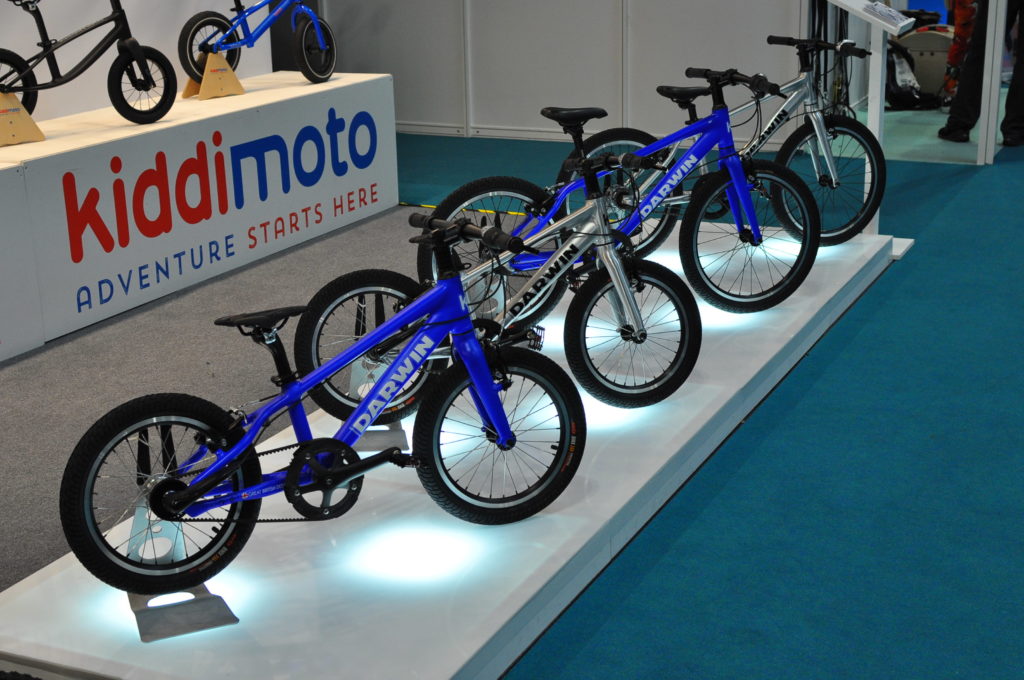 "Kiddimoto do balance bikes, they don't do pedals" we cried! "What's going on?" We quickly learnt that the new Kiddimoto Darwin range is the next step in the company's evolution (get it?!) and will launch in the spring of 2018.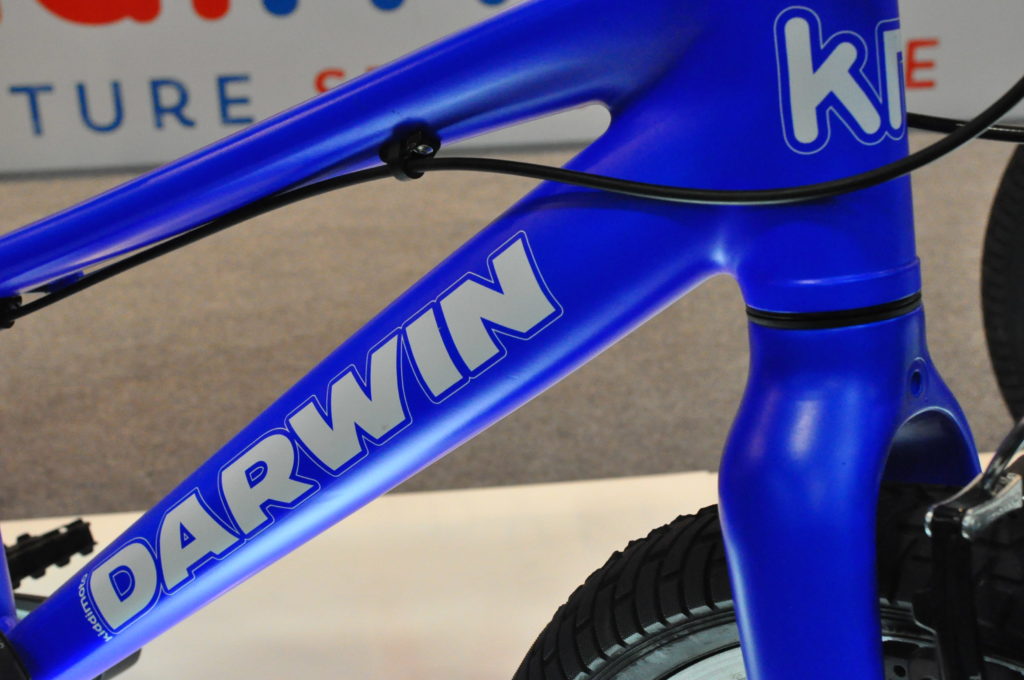 The Darwin frame design is based upon their classic "Super" balance bike, giving a feeling on continuity from balance bike to pedal bike.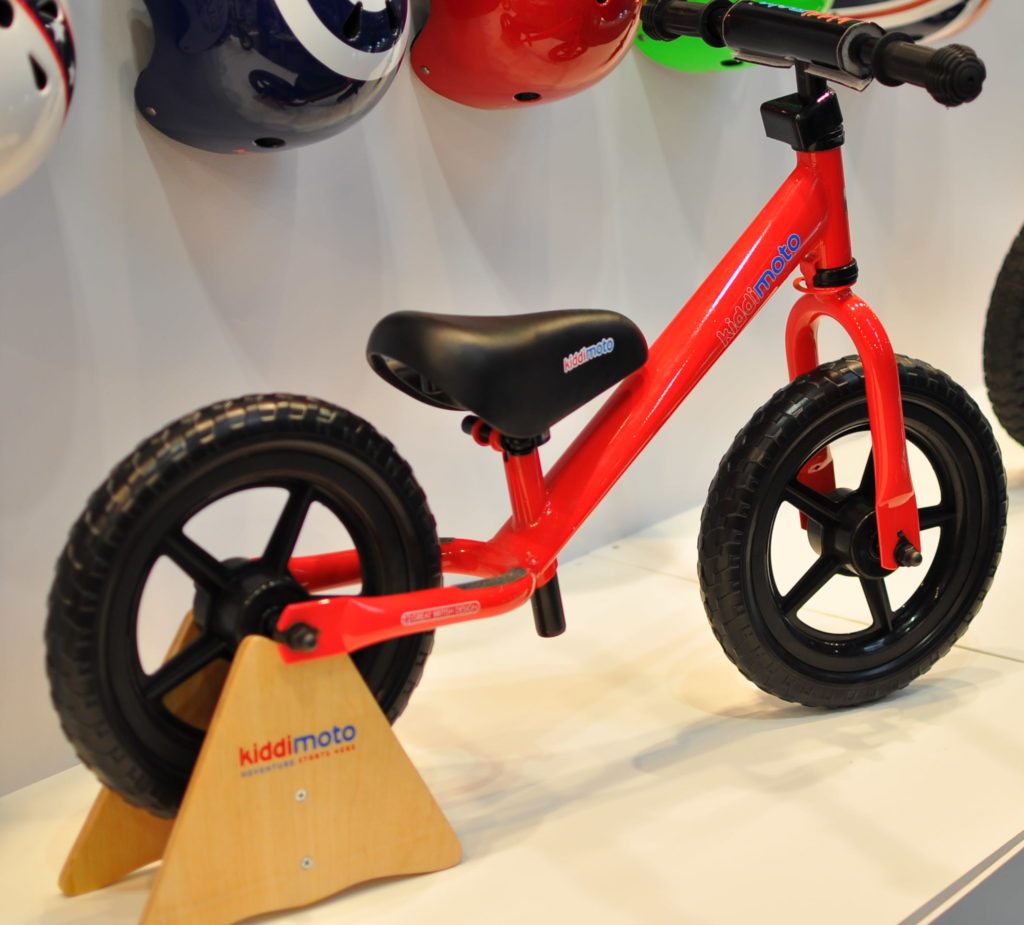 The colour schemes and frame designs will be gender neutral, probably without the striking patterns we've come to expect from their current balance bike ranges. The two colour schemes on display were a striking Cobalt Blue and a natural Brushed Aluminium finish.
Kiddimoto are currently working on 16" wheel and 20" wheel pedal bikes. They're hoping that it's not just the next step in their evolution, but that their young balance bike customers will take their next cycling adventures upon the new Darwin bikes. As kids these days are starting to pedal so much younger, we do wonder whether to achieve this aim they may also need to produce a 14" wheel bike. To maintain that brand loyalty, they may need to target this very young market.
The trend for very small pedal bikes is one we've been seeing other brands fill, with Islabikes launching the Cnoc 14 small last year  and the newly available Woom2 also targeting this younger age range. Frog also start their range with the 14″ Frog 43. It will be interesting to see what happens in this space over the next 12 months.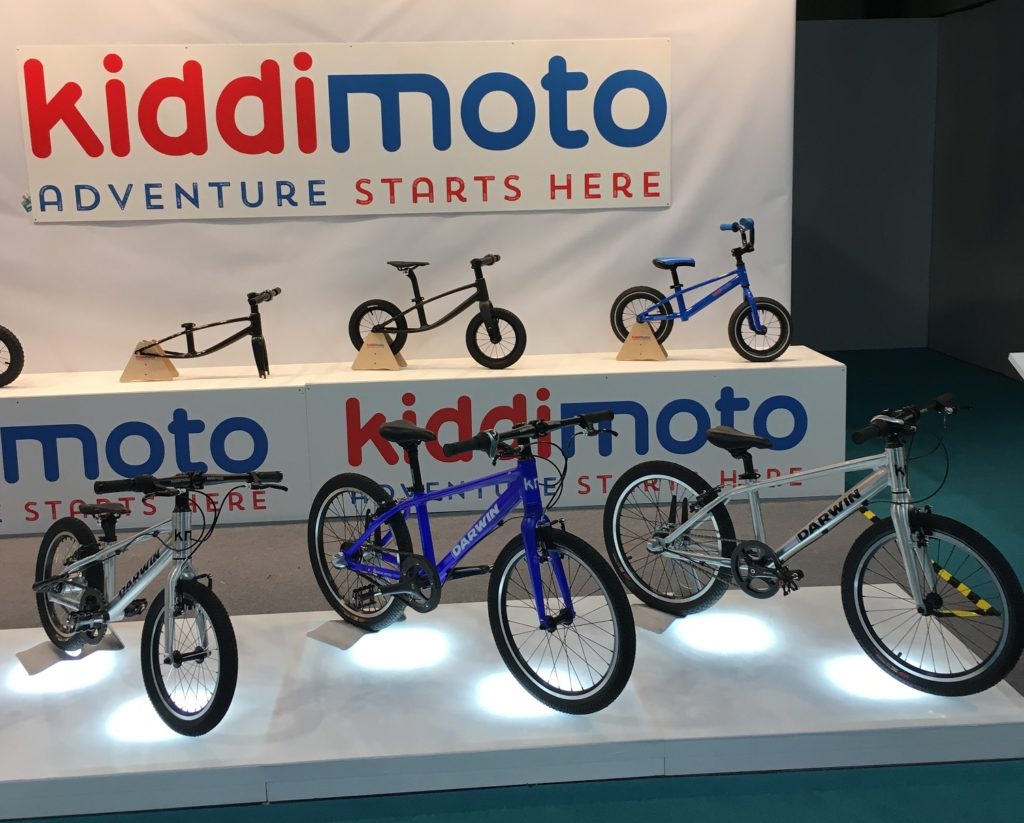 The Kiddimoto pedal bikes on display at the 2017 Cycle Show were very much prototypes, and the Darwin range is not expected to launch until Spring 2018. The specification is being refined, with reductions in bar width, changes to gear shifter type and weight reduction through a change in tyre being examples of this iterative process. They're aiming for a 16″ wheel bike weighing just over 7kg.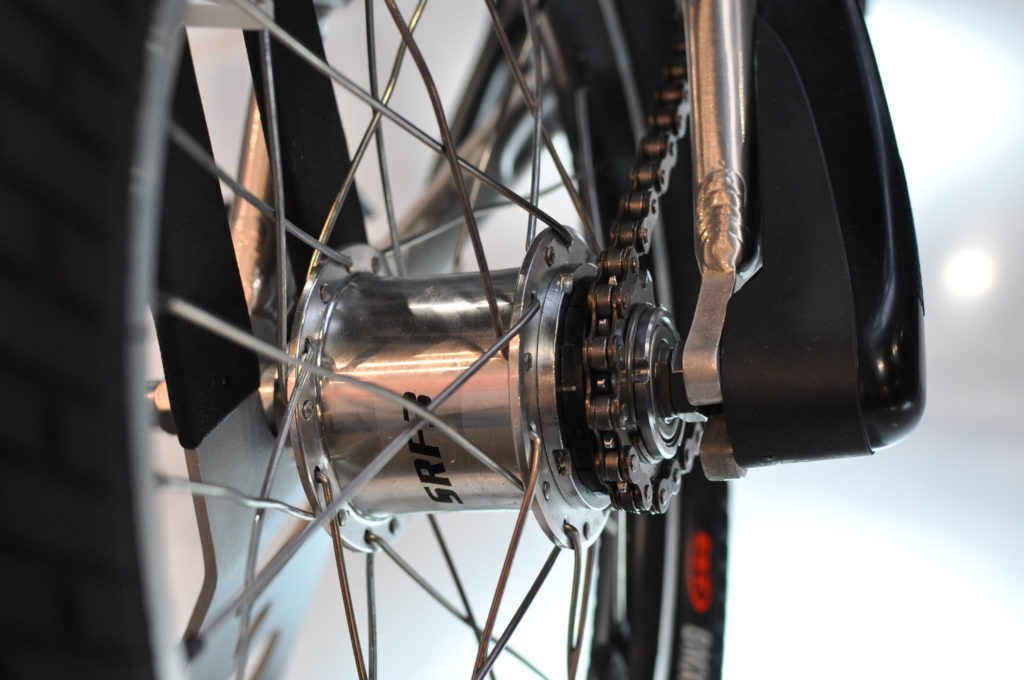 On display were versions with chain drive and belt drive – it will be interesting to see if both end up entering production. Early Rider have made a success of the belt driven kids bikes, but not many others have followed suit.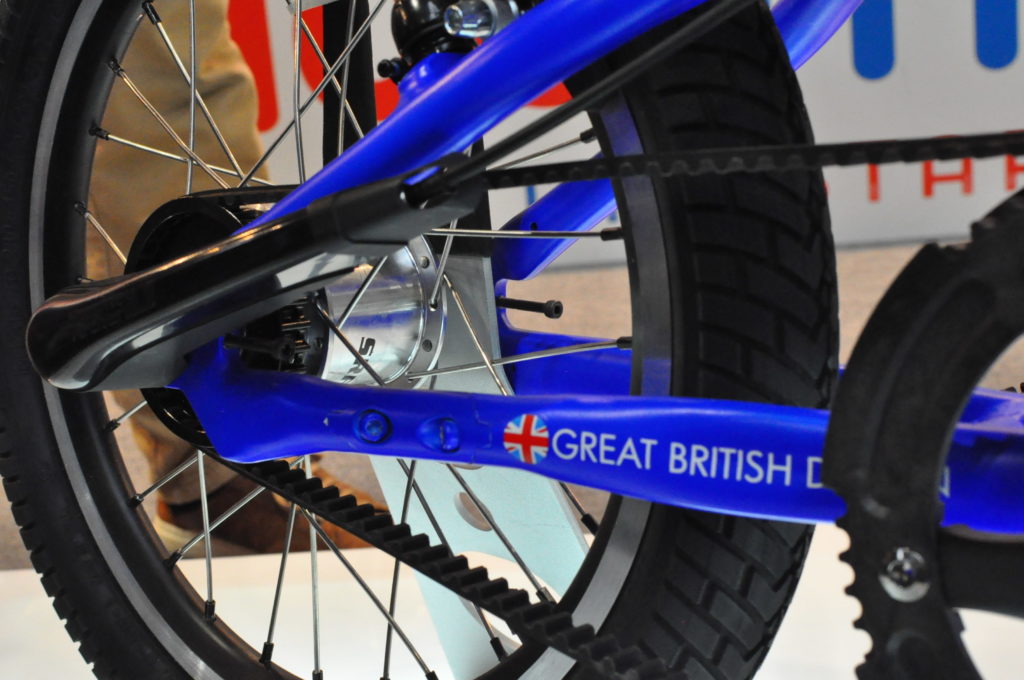 Kiddimoto are considering whether to crowd fund the production of the Darwin range – an increasingly popular way for smaller brands to guarantee a customer base before investing in the manufacture of a new product. Prices have yet to be confirmed, but are likely to be in the range of £300 – £320 for the smaller 16″ bike.
We'll keep you updated with information about the Darwin range's evolution as we hear about it, so keep following Cycle Sprog on Facebook or Twitter.
Other articles you may find useful: