After the false start of spring during February, it certainly feels as if we're back into the grip of winter! However, the daffodils are out and spring is surely on the way again. Time to start thinking about all the cycling we're going to do over the warmer months. Here's a round up of the best things in the world of family cycling that I've found in recent weeks to get you inspired – enjoy!
Cycle Sprog is an family run, reader supported, website. We belong to several affiliate schemes so may receive a small commission from sales made from links on our site. We do our best to be impartial and recommend products on their quality not whether they are in a scheme.
New Kids Bikes
I know that quite a few Cycle Sprog readers have been asking recently if there are any small geared bikes available. The new Mondraker Leader 16 (RRP £379) certainly appears to be filling a gap in the market – you get a rigid fork mountain bike with Shimano 6 speed drivetrain. The gearing is 32T at the front and 14-28T at the back, which should be a good ratio to provide young riders with help up hills plus the chance to get used to using gears from an earlier age.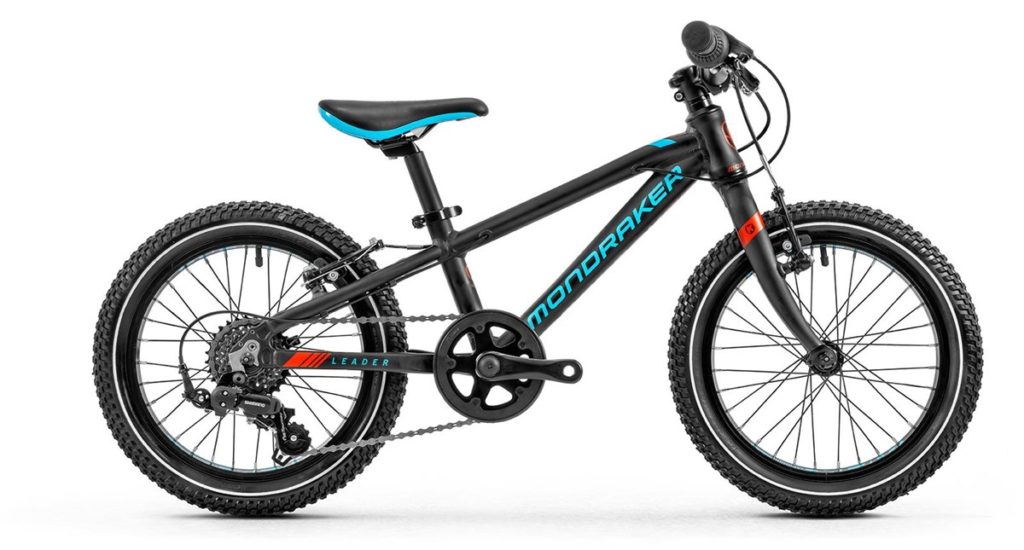 The size chart says it's suitable for children aged between 4 and 6 years, with a height of 95cm and 120cm.
BUY NOW – Mondraker Leader 16 from Tredz
SAVE £5 ON THIS BIKE AT TREDZ: Sign up for the Tredz Bikes newsletter (you can do this from the bottom on any bike page) and they'll immediately send you a code to get £5 off your first purchase
Mondraker is also doing a 20″ wheel Leader and a 24″ wheel Leader, both available from Tredz (with 10% off if you use the code shown above).
Orange Zest 20S 2019 Mountain Bike
The Orange Zest 20S 2019 is now in the shops priced £650. With a lightweight aluminium frame, 50mm forks and Shimano Sora nine speed drivetrain this looks like one fun 20″ wheel bike!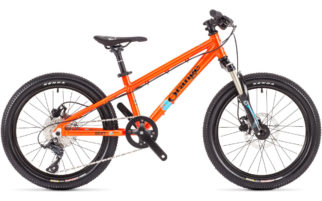 BUY NOW – Orange Zest 20S from Tredz
SAVE £5 ON THIS BIKE AT TREDZ: Sign up for the Tredz Bikes newsletter (you can do this from the bottom on any bike page) and they'll immediately send you a code to get £5 off your first purchase
New kids cycling equipment
Sender ramps have been updating their coaching and performance packages, and are now offering more than just ramps.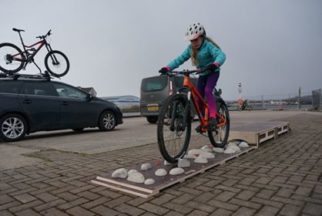 These rock gardens can be used indoors and outdoors – great for when you can't make it out on to the trails.
New cycling kids books about cycling
After the excitement that was World Book Day, there's a few new children's books about cycling, which could even form a basis for next years costume: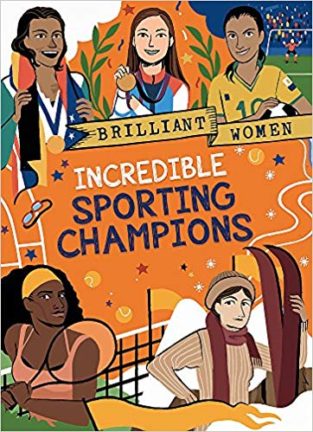 In Incredible Sporting Champions, you will meet just a few of the incredibly talented and dedicated women who have refused to let people decide for them what they are capable of achieving. There's an entire chapter devoted to cyclist, paralympian and mum of two Dame Sarah Storey.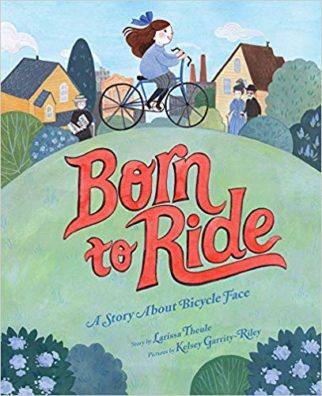 Born to Ride – A Story About Bicycle Face by Larissa Theule is set in New York during 1896 at the time the women's suffrage movement was gaining momentum. Louise Belinda Bellflower wants to ride a bike just like her brother Joe. However, he tells her "If girls ride bikes, their faces will get so scrunched up, eyes bulging from the effort of balancing, that they'll get stuck that way FOREVER!" Louise Belinda is appalled by this nonsense, so she strikes out to discover the truth about this so-called "bicycle face" and proving that she can do everything the boys can.
One to follow this month
12 year old Hannah is planning to ride Lands End to John O'Groats over the Easter Holiday. You can follow her training progress on her Twitter Account.
?? 55miles out beyond Bath and into the Cotswolds today 3000ft of climbing finishing with a sprint up Bridge Valley Road! #LEJOGtraining #thisgirlcan #40daystogo #poweredbyjellybabies ?‍♀️ pic.twitter.com/SVMuUKErxe

— Hannah 12 cycles LEJOG 2019 (@12_lejog) February 17, 2019
Family Cycling Events
Here's a few of the things you can get up to with your Sprogs in the next few weeks:
Manchester – Every Saturday in March – Dirt Factory x Underway Workshops
A chance to help shape the new Dirt Factory Pop Up, which is opening soon in the centre of Manchester, to provide an indoor MTBing space. Design and build features from old bikes. Children under 16 must be accompanied by an adult. More details here.
Sheffield – Saturday 23rd March – Pay back the dirt! MTB life skills for kids
Part of the Sheffield Adventure Film Festival this is an opportunity to skill up your budding riders with MTB specialists Trail Advantage and learn to care for the trails by joining a high energy TRASH MOB! with Trash Free Trails. Meet the awesome guys from Ride Sheffield and chat to local MTB brand Cotic while you watch your rippers rag around. Book early as spaces limited for this free session.
Leeds – Sunday 24th March – Lets Ride Pop Up
There's a monthly Let's Ride session for children of all ages at the Leeds Brownless Centre. More details here. Mum of two Emma took her two Sprogs to one of these sessions – here's how she got on.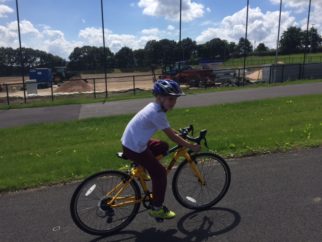 Nationwide – There are various other traffic-free family Let's Ride sessions planned around the UK – find out more here.
Lancaster – Sunday 24th March – Club Road Riding skills with Kendal CC
Coached sessions for adults and children aged 10 and over, who are interested in road riding with this south Cumbria cycle club, but want to practice in a traffic-free environment first. Limited places – book here.
Nationwide – Monday 25th March – Friday 5th April – Sustrans Big Pedal
There's still time for your school to sign up to this national challenge to get more kids cycling and scooting to school.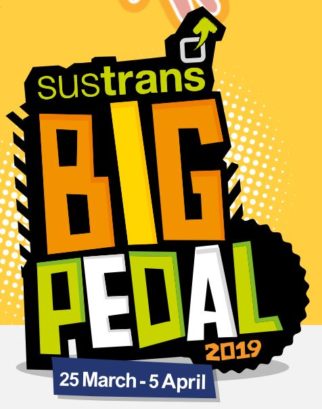 London – Sunday 31st March – I'm giving a session at at the London Bike Show entitled Family Cycling 101. Click here for more details on what it's about, and how to get tickets.
Future Family Friendly cycling events – put them in your diary now!
26th – 28th April 2019 – Pedal on Parliament 2019 – All across Scotland
POP2019 is going local! Have you planned your event yet?? Check out their website on how to get started.
13th – 19th May 2019 – Adventure Syndicate Match the Miles – Nationwide
Sign your school, club or organisation up to the Adventure Syndicate's challenge to try and ride as many miles as their team of inspirational female endurance cyclists does in one week. Sign up here.
24th – 27th May 2019 – Cycle Touring Festival – Clitheroe, Lancashire
There's always a great family focus at this annual festival, which aims to inspire long distance cycle touring and bike packing. This year's line up isn't fully confirmed, but we understand it will include Ed, Charly, Izzy and Will from Bikes and Biology freshly returned from their year away. Book your tickets now.
Sunday 8th June 2019 – Sam Houghton Mountain Bike Challenge – Staveley, Cumbria
Now open for bookings – the Youth and Experience Section is an opportunity for adults over 18 and youngsters under 16 to tackle this 25km challenging Lake District route. Cake stops along the route! Limited places – book now.
Monthly through to 2020 – Pedal Smart – Lymm, Cheshire
Cheshire Fire and Rescue Service in collaboration with British Cycling presents Pedal Smart, a course aimed at cyclists aged 14 and above. This free course aims to get cyclists thinking in a more informed way about their personal safety and, importantly, the safety of others. More information here
Something a bit different – sports wear made out of plastic!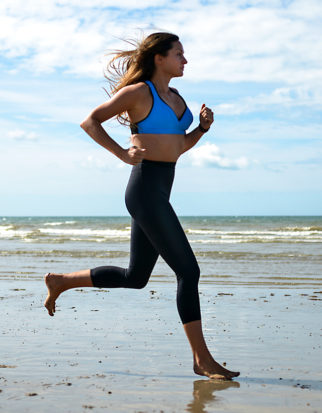 I know that many of our readers are both active and environmentally friendly, so thought I'd share details of this range of swimwear and active wear made using ocean plastics from Ruby Moon. I like the fact there are a few styles of swimwear that are more cover-up than reveal too.
Buy now: Ruby Moon Ocean Plastics sports wear
Other posts you may like:
Affiliate disclosure: In order to keep Cycle Sprog going we use affiliate links in our posts. This means that if you click on some of the links on this post and make a purchase we may get a small commission. It doesn't affect what you pay, but really, really, helps us pay the bills. Thanks for your support.