On a sunny Sunday lunchtime myself, husband and two boys aged 5 and 2 turned up at the newly opened Brownlee Centre (on the former Bodington Fields off the A660 Otley Road in north Leeds) for the first ever British Cycling's Let's Ride free pop-up event. When we arrived it was lovely to see a real mix of people of all ages from our 2 year old on his balance bike to a retired lady who had brought along her family.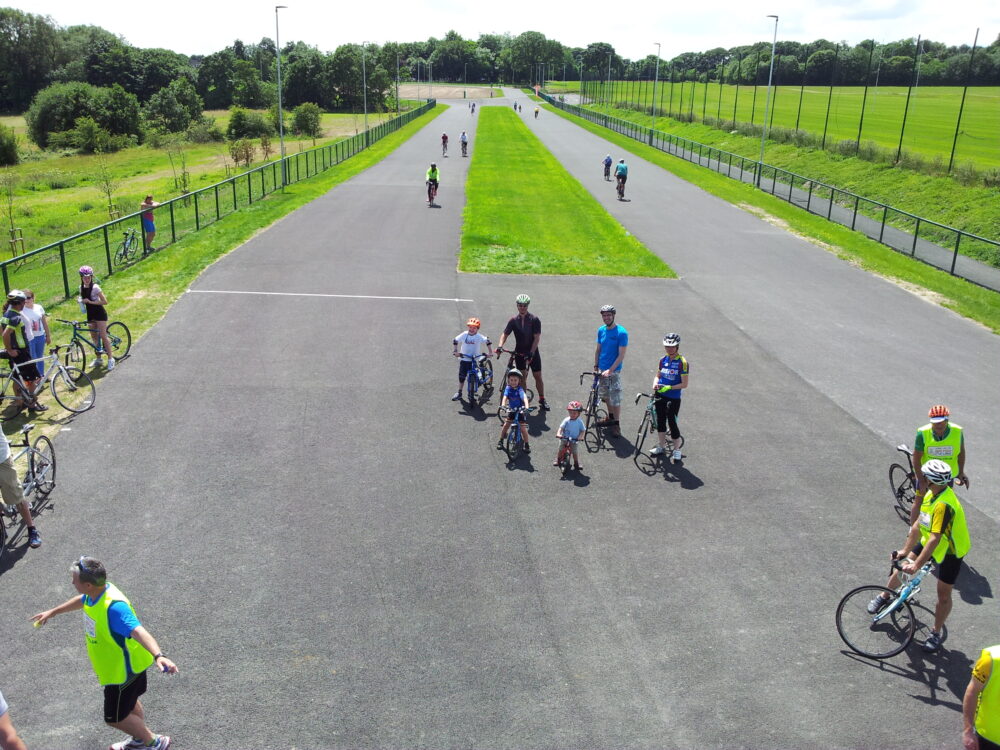 We were welcomed by a lovely team of local ride leaders and Breeze champions who gave us a couple of simple rules about riding on a track, and then we were off around the 1 mile (1.6km) long cycle circuit!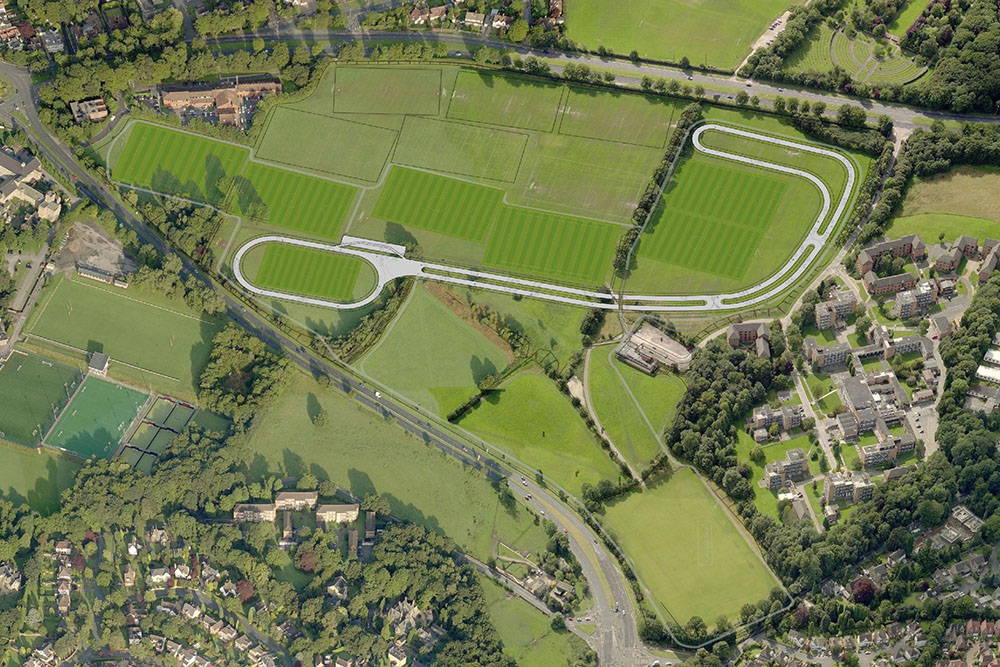 It was great not having to worry about cars, although I was a bit concerned about our 2 year old on his balance bike taking somebody out! Next time I think we will put him on a bike seat on the back of dad's bike like another parent had done. After a couple of laps our 5 year old was confident enough to ride round without mum and dad following.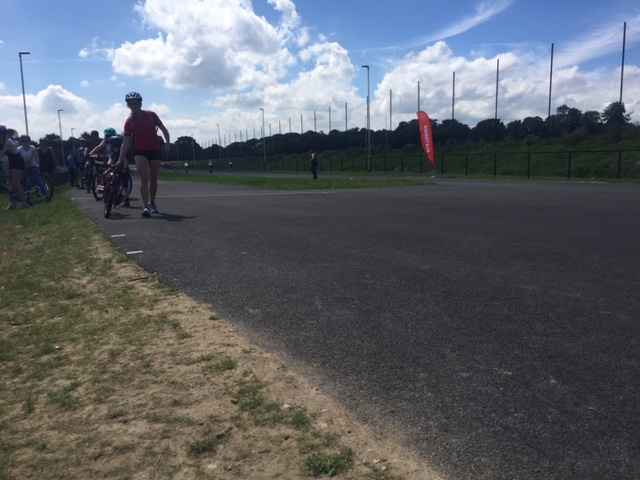 As this was an organised event there were a number of volunteers cycling around to ensure safety for all cyclists as well as some British Cycling Go-Ride coaches to help improve your cycling skills. There was an area off the main track where there was a coach offering advice in a less busy area. Considering there were 120 people at the event the track never felt busy.
Near the end of the session, once a lot of people had gone, I had chance to have a blast round the track to see how quickly I could get round. If you don't have your own bike or want to try something different, the Brownlee Centre has a fleet of bikes available to hire including tandems, trikes and handbikes. Unfortunately they didn't have bikes for very young children.
The smallest kids bike was too big for my eldest who is nearly six, so if you are planning to go with very small kids you'd better take your own. The Brownlee centre has various facilities including getting hot and cold drinks. As we left we were given some British Cycling merchandise, much to the delight of our boys, and the daughters of our friends we were with.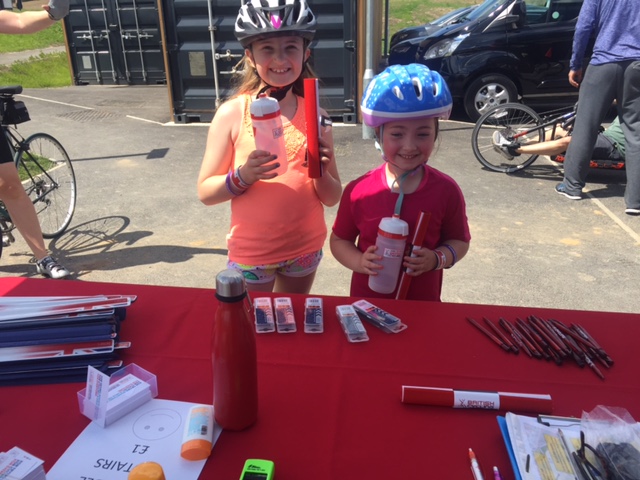 I would thoroughly recommend attending a British Cycling Let's Ride Pop Up event. The day was ideal for anyone from those who have just learnt to ride, to those who want to gain some tips, like me who is just getting used to a road bike after mountain biking for many years. I'd also highly recommend a trip to the Brownlee Centre cycling circuit. It is a perfectly safe environment for children to ride round, although it is probably best to wait until they are old enough to ride in a straight line, without veering off!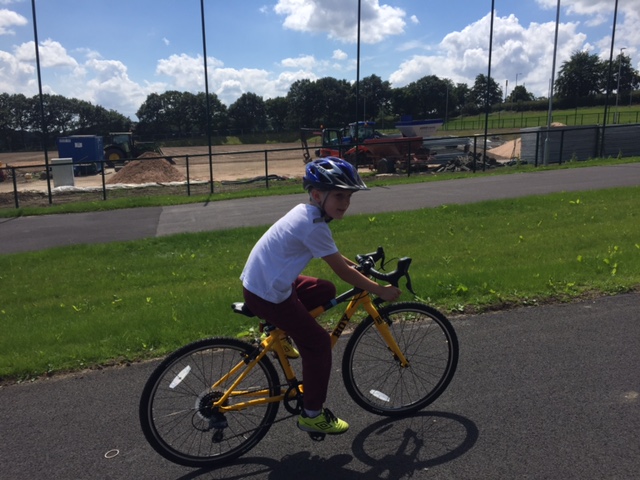 There are pop up's scheduled every other Sunday (12pm to 2pm) during 2019 – sign up here to take part. Alternatively, the Brownlee Centre do regular "Pay and Pedal" sessions or you can even hire out the entire circuit for an event or exclusive session. They also do ladies only Breeze events on a Monday from 6pm to 7pm. The Brownlee Centre and cycle circuit is situated at Bodington Avenue, Adel, Leeds, LS16 8NA, and is part of the University of Leeds.
About the Author: Emma Young is a mum of two children and a transport planner, promoting sustainable transport. As well as being a guest blogger for Cycle Sprog she also runs the Child Friendly Bike Rides in Yorkshire Facebook Group.
This article was first published in July 2017 and updated February 2019 to include details of the latest sessions.
Other articles of Emma's you'll love: