Well, we've had quite a wet month of May here in the UK, with those April showers lasting far longer than usual, but here at Cycle Sprog HQ we've got our fingers crossed for some brighter weather as we pedal into the Summer months. 
Family Cycling News – May 2021 
Here's what's new in the world of cycling this month. We've got three new kids bikes to report on plus we're starting to get excited about the 2021 Olympics and the Tour de France!   
AFFILIATE DISCLOSURE:   When you buy through links on our page we may get a small commission if the retailer has an affiliate scheme. You can find out how this works in our affiliate policy. Thanks for supporting us in this way! 
Tour De France 2021 Guide Released
It's that time of the year when we start looking forward to the Tour de France. If your Cycle Sprog loves to obsess over all the technical details of the course, the riders stats, the team formations and bike specifications, then they'll devour this 172 page guide to the 2021 Tour de France.
If you or your sprog want to get your hands on one you can buy here for £8.99: Buy Now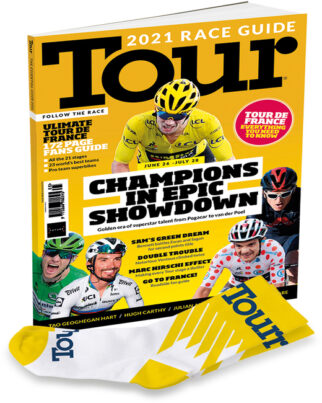 Specialized Launch New Jett Kids Bike Range 
One of the most annoying things about buying a kid's bike is knowing that it's going to be outgrown pretty quickly. 
Specialized have decided to tackle this problem head-on, with the release of Jett, a new range of kids bikes that are designed for growth and comfort, meaning kids are able to ride them for longer. 
There are three kids bikes in the Specialized Jett range – a single speed 16" wheel bike and two geared bikes with 20" and 24" wheels.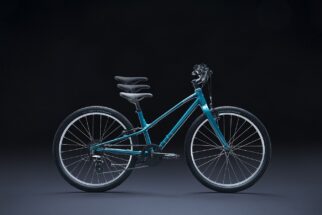 When Specialized wanted to redesign their kids' bike offering, they asked parents what they wanted in a kid's bike and were told it would be great to have a bike that fits their kids for about 30 months or three summers.
The result was to make a bike that could be adjusted multiple times as a child grows – plus it comes with a handy online Bike Fit tool. Just enter your child's measurements and it will tell you exactly how to position the saddle, handlebars and pedals for optimum riding comfort .
We've had a first look at the new Specialized Jett 20 – read our review here. 
Family Cycling kit item of the month – packable waterproofs
Given the ongoing showers (and torrential downpours!) this month, we've been busy updating our article on packable kids sized waterproofs.  These are great to put in your rucksack or pannier and pull out when the heavens open – they hardly take up any space and will keep your Cycle Sprog dry until the sun comes out again.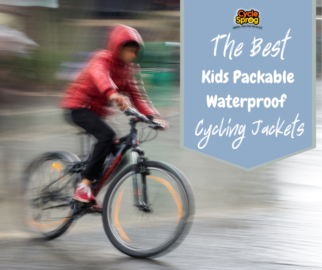 Read our recommendations for the best kids packable waterproof cycling jackets here. 
Team GB Kit Unveiled For Tokyo Olympics 
Team GB's athletes will showcase at the Tokyo Olympics in heat-resistant red, white and blue kit, intended to celebrate unity in diversity. As a gesture to the host city, the kit features the words 'Great Britain' in Japanese typography. 
The GB kit includes the usual base lineup of T-shirts, vests, hoodies, shorts, leggings and a selection of ceremonial podium pieces. The Union Flag inspired design will represent the Uk in style and show the rivals just what they're up against!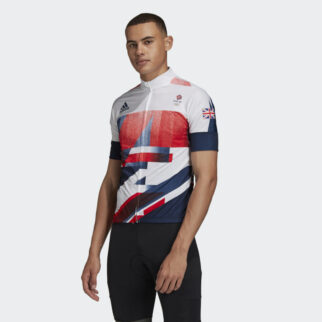 Sadly at the moment they only have adult sizings avaialble, but if you want to get your hands on some GB kit you can buy online: Buy Now
Hoy Bikes now available to lease at The Bike Club
Regular readers of Cycle Sprog news will know that a couple of months ago The Bike Club launched their new reCycle scheme, providing a hassle free way for parents to sell on their quality kids bike once it's been outgrown. 
Well, the good news is that the first set of bikes have been bought from their old owners and put through The Bike Club workshop.  This means that for the first time ever it's possible to lease Hoy Bikes, alongside Forme, Frog, Isla, Squish and Cuda bikes on their low cost monthly scheme.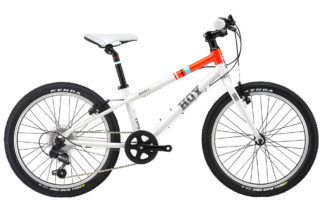 Obviously there's only a limited number of reBikes available, so you'll have to move quick!   The reCycle scheme is continuing, so you can still get a quote if your Sprog has outgrown their old bike.  
Hire
Frog Bikes Increase Production
Anyone who has tried to buy a Frog Bike in the past year will know that they've been really hard to get hold of.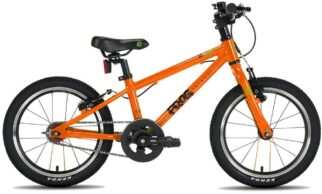 So it's welcomed news that Frog Bikes are planning to increase output at their factory in Pontypool from 250 a day to 400 a day by mid-2021 and the workforce is expected to grow from 50 to 60.
Already in short supply, the demand for Frog Bikes has increased further since Prince Louis was pictured riding one on his first day at nursery school. Where can I get a balance bike like Prince Louis?
Click here for more information on the production of Frog Bikes. 
Bike Week 2021
Bike Week is running from 30 May to 5 June 2021 with a theme of health and wellbeing.   Cycling is a great way to keep fit and active and is a good way to boost immunity – it's fantastic for your well-being!   Cycling UK, who run Bike Week are inviting everyone to take part in their virtual #7daysofcycling challenge, giving you an amazing way to reunite with your friends and family in the outdoors. 
They have some good resources for families with primary aged kids, plus a "design your cycling jersey" competition too.  
What ever you do this Bike Week, the most important thing is to take part, record your ride and have fun.
Islabikes New Release: Rothan 14
Leading children's bike brand Islabikes have released a new 14" balance bike fitting children from approximately 3 years old and is perfect for mastering two-wheeled balance ready for their first pedal bike.
The Rothan 14 weighs in at 3.4kg, meaning it is effortless for young children to pick up and ride, and easy for parents to carry!
This newly released bike shares all the same design details with its smaller, sibling, the Rothan 12, but the 14 is aimed at children with an inside leg of 36cm and upwards.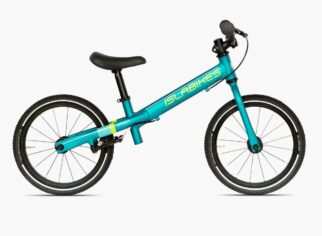 Available in two colours: Teal and Orange
Buy Now
Bentley Balance Bike Launched
Good news for our North American readers wanting some classic British styling for their child's first foray onto two wheels! Just launched is the Bentley Balance Bike, featuring the world-renowned Bentley logo on the ergonomically designed handlebar, leather seat and magnesium bike frame resembles the same luxury detailing found in Bentley automobiles.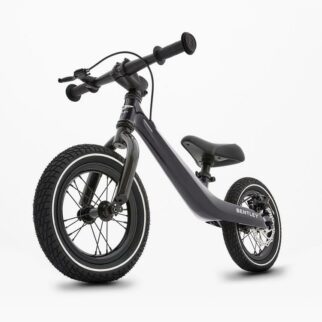 These Bentley Balance Bikes include an adjustable ergonomic seat, rear disc braking system, a durable lightweight frame, and air-filled tires for a smooth and safe ride on paved and uneven terrain.
The Bentley is available in three cool colours; Onyx Black, Sequin Blue and Dragon Red. 
Currently only available for delivery in North America. 
Click here to read more on the new Bentley release. 
Buy Now
That's it for May cycling news from the Cycle Sprog team. However, If you want to keep up to date with everything we get up to then sign up to our newsletter and you won't miss a thing!
Other articles you might be interested in: