One of the most annoying things about buying a kids bike is knowing that it's going to be outgrown pretty quickly.  Specialized have decided to tackle this problem head on, with the release of Jett, a new range of kids bikes that are designed for growth and comfort, meaning kids are able to ride them for longer.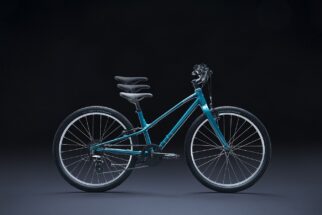 AFFILIATE DISCLOSURE:   When you buy through links on our page we may get a small commission if the retailer has an affiliate scheme. You can find out how this works in our affiliate policy. Thanks for supporting us in this way! 
When Specialized wanted to redesign their kids bike offering they asked parents what they wanted in a kids bike and were told it would be great to have a bike that fits their kids for about 30 months or three summers.
The Specialized teams did some research and found that kids ages 5-12 grow in their arms and legs faster than their torso. They realised this meant designing a bike that is proportional and adjustable for quickly growing arms and legs to achieve the perfect fit multiple times in the bike's lifetime.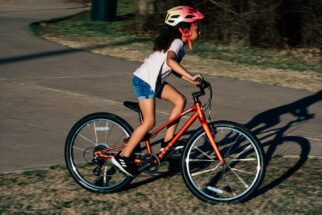 Consulting the expert bike fitting team at Retül, Specialized developed the Jett using the same study tactics that they use with world-class athletes. During "Bring Your Kids to Work Day" at their offices in Boulder, Colorado they gathered data from their own kids.   The team put the children on bikes and observed the mechanics of how they were riding.
Were their knees aligned in their pedal stroke?
Are their shoulders stacked properly?
Which kids could reach the handlebars most easily?
Are the components compatible for their size?
The data collected was optimized in the design process to increase comfort, eliminate common pain points, prevent future injuries, and improve the rider's potential to perform on the bike.
Components may seem like minor details to some, however the study reinforced the fact that they do make a world of difference to younger riders.
A kids-specific saddle and narrow q-factor crank create hip-knee-ankle alignment. This helps to avoid knee pain and improve pedalling power—so riders can pedal further, faster.
Narrower grips and short-reach brake levers allow for better control and manoeuvrability, inspiring more confidence in riders. These components all allow kids to ride in capable comfort.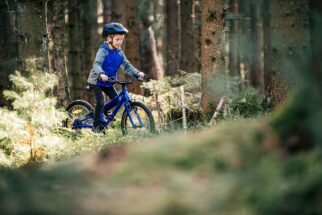 The question for the Specialized team was how to translate this need for precisely fitting components onto a bike that would last such a long time.
The answer was to make a bike that could be adjusted multiple times as a child grows to ensure it remained a perfect fit after each growth spurt. 
They took the average growth curve of kids, and built 30 months of growth into the adjustability of the Jett. 
Adjustability comes in the form of a long seatpost, adjustable handlebars for extended reach and on the Jett Multispeed bikes the cranks have 2-hole positions to alter the length.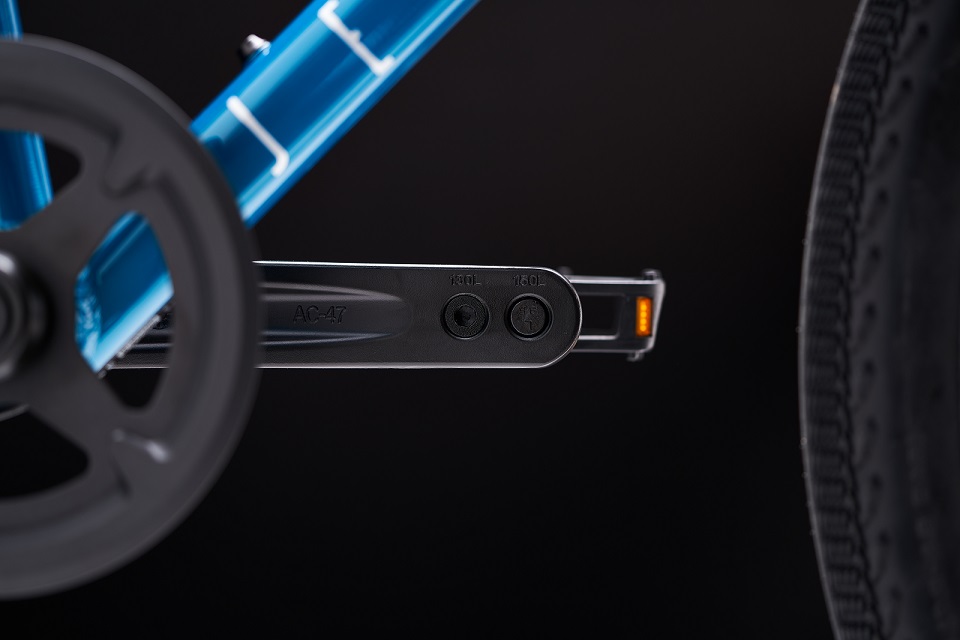 "The adjustability unlocks a whole new level of comfort and confidence, in both riding and buying."

-Specialized Development Team
All this adjustability is fine, but how do you know you're adjusting the bike properly to fit your child?   This is where Specialized have used their experience of creating perfectly fitting adult bikes and transferred it to kids bikes.
Your Jett bike comes with access to an online Bike Fit Tool – you take some key measurements of your child and type them into the tool and it will show you how to adjust the bike so that it's perfectly dialled-in to the way the child rides. Specialized recommend that parents should revisit the online fit tool about every six months (or after a major growth spurt) to keep the bike properly fitting their rider.
The Jet  comes at a low weight too – which is really important for enabling kids to keep up with the grown-ups or lead the pack.
The Jett has been built to adjust to any level of capability, riding style, and growth pattern. 
Specialized Jett kids bike range
There are three kids bikes in the Specialized Jett range – a single speed 16″ wheel bike and two geared bikes with 20″ and 24″ wheels.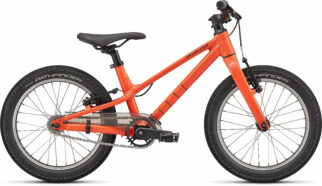 The smallest bike in the range is the single speed Jett 16 which is designed for children 95cm – 121cm tall.  The Jett 16 has a stand over height of 42cm and is fitted with a 265mm seatpost to allow for growth. The bike weighs in at 6.9kg and retails at £319. Stock of the Jett 16 is due to arrive in the UK in June 2021.
The Jett 20 will fit children within the height range 102cm – 132cm. It comes equipped with a 7-speed drivetrain (Sunrace 11-34t x 34T) operated by a microSHIFT TS39 Trigger shifter to allow easy gear changing.  The seat post is 280mm and the stand over height of the Jett 20 is 51cm.   The bike weighs in at 8.76kg and retails at £369 and these bikes have already arrived in the UK ready for purchase.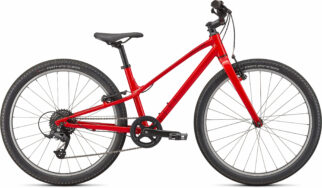 The largest offering in the Jett range is the Jett 24.  This bike is suitable for kids in the 109cm – 147cm height range, as it has a 58cm stand over height and a seat post that is 330mm.  The Jett 24 is 8 speed (Sunrace 11-34t x 34T) and like it's smaller sibling is fitted with the microSHIFT TS39 trigger shifter.  The Jett 24 retails at £419 and is available in stores now. 
Where to buy the Specialized Jett Kids Bike Range
Specialized bikes are available to buy online or through their network of local dealers.
Read our review of the Specialized Jett 20 kids bike
We've been sent a 20″ wheel version of the Specialized Jett to review.  We've now completed our first impressions review of the bike and the online Bike Fit tool. 
Read our First Impressions Review of the Specialized Jett 20 here. 
Other articles you may find useful while you're here: