Best bike helmets for teenagers
When choosing a helmet for your teenager, style is very important of course. However, when we tested these bike helmets with two teenagers, they were really aware of why they're wearing a helmet and wanted it to fit well and feel protective.
Your teen obviously won't want to be seen in anything 'kiddie' so all these helmets are basically smaller versions of adult helmets.
These bike helmets represent the best in the 52-57cm range, which doesn't tell you much about the age range. The best thing to do is to measure their head first because that might give you some pointers as what to look out for.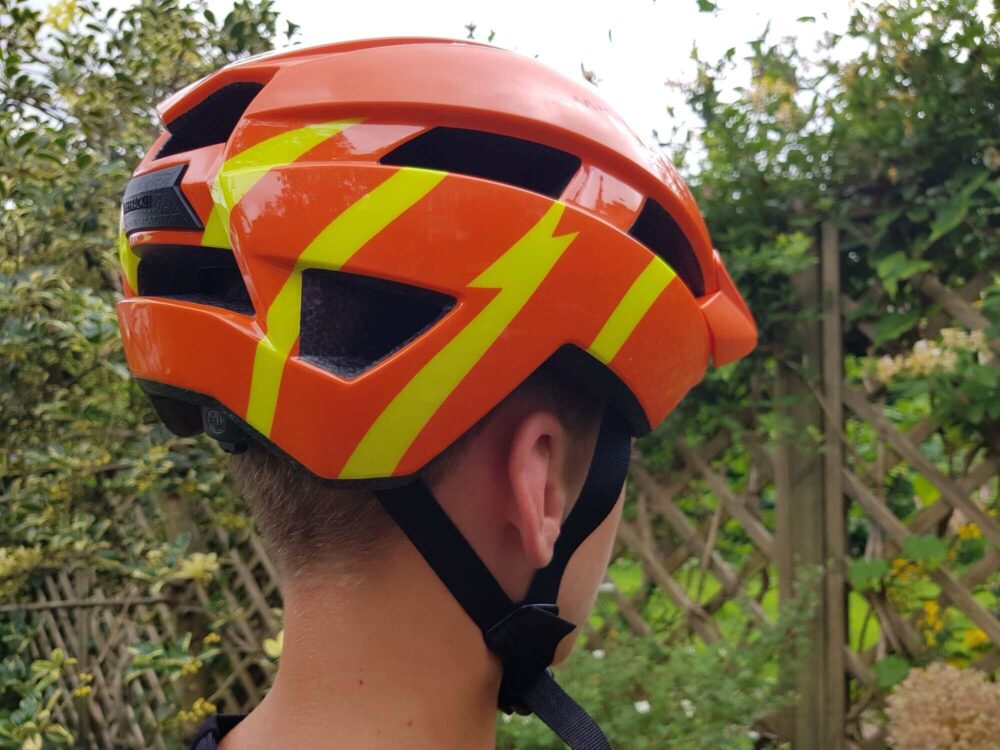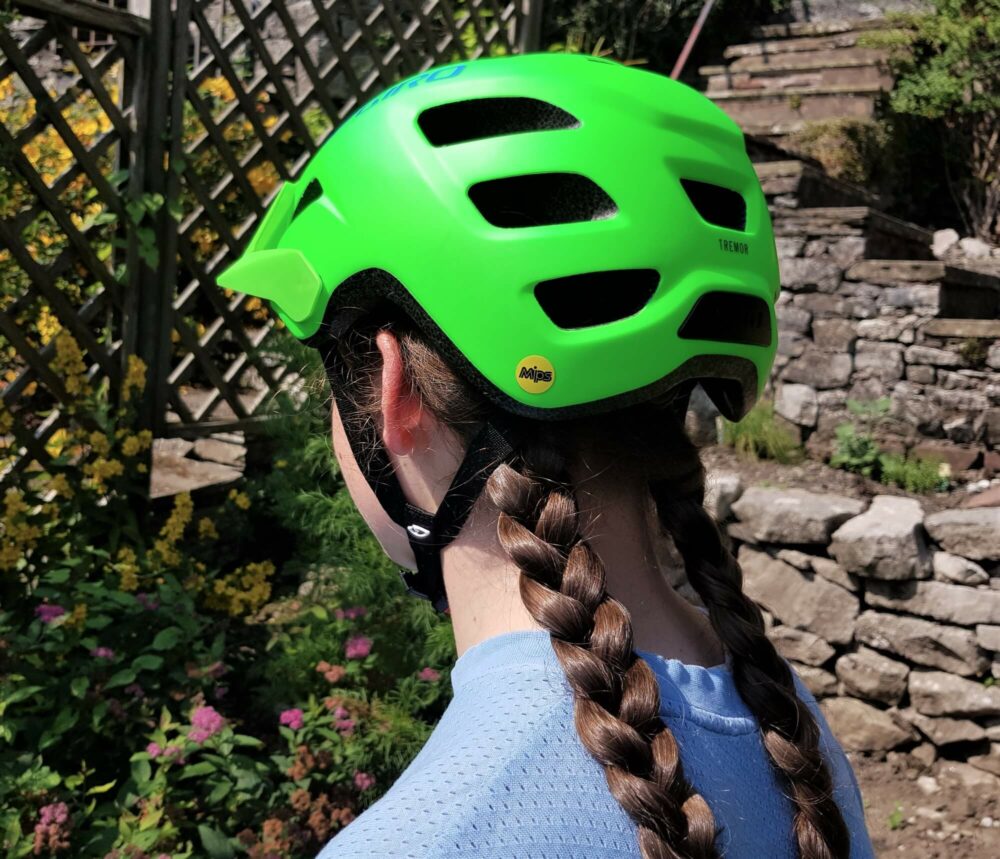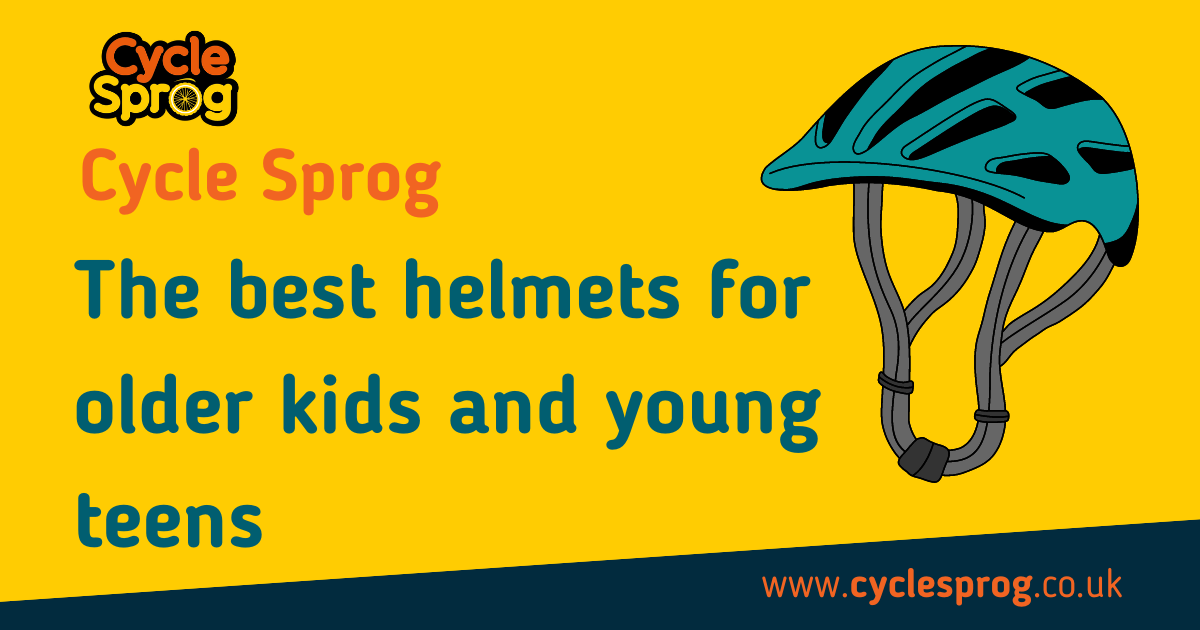 Best bike helmets for teenagers
We've found the following the best helmets on the market, catering for a wide range of needs. Most importantly, these are the helmets that the teens don't mind to be seen in! The helmets range in price from £36.99 to £65.
Read on to find the right cycle helmet for your teenager!
MET Eldar MIPS Youth
Comfy, easy-to-adjust mountain bike helmet with MIPS
Size: One size 52-57cm
Colours: Choice of 3 in MIPS, 7 in standard helmet
Safety standards: CE; AS/NZS EN 1078
Weight: 300g
Cost: £65.00
Summary: A small mountain bike helmet, the MET Eldar MIPS Youth does not skimp on features or quality. Designed for the highest level performance, the Eldar is unapologetically elitist in its marketing and delivers this in style, quality and spec. You don't however need to be professional to benefit from the Eldar as it is comfy, easy to adjust and will keep a head safe whatever the speed.
Read our MET Eldar MIPS Youth review
Buy Now
Giro Tremor MIPS
Top-end mountain bike helmet which ticks all the boxes
Size: Youth/Junior: 50-57cm
Colours: Choice of 6
Safety standards: EN 1078
Weight: 315g
Cost: £60
Summary: If you are looking for a top-end mountain bike helmet for your teen with all the features you could need, then look no further than the Giro Tremor with MIPS protection.
From a distance this looks like a top-end adult helmet, with nothing childlike about its style or features and with MIPS, top quality buckles and adjusters it is the full package.
The MIPS lining could be better covered to avoid catching long hair, but otherwise, it's hard to fault.
Read the Giro Tremor MIPS bike helmet review
Buy Now
Bell Sidetrack II MIPS Youth
Very comfy, streamlined bike helmet in block colours
Size: One size 50-57cm
Colours: Choice of 5
Safety standards: CPSC, EN 1078
Weight: 320g
Cost: £64.99
Summary: Our testers found the Bell Sidetrack II MIPS Youth very comfortable. It packs in all the features you would expect from a top-end adult mountain bike helmet but in a more compact package. The long peak is the type of design choice that will divide opinion, but the fit is good and the block colours keep things simple. This orange version might not be very popular with teens, but other colours are available including blue and black. The covered MIPS lining keeps hair snagging to a minimum whilst giving an additional safety feature.

Read the Bell Sidetrack II MIPS Youth bike helmet review
Buy Now
Giant Compel ARX
Bright helmet which works well with longer hair
Size: One size 49-57cm
Colours: Choice of 5
Safety standards: EN 1078
Weight: 310 g
Cost: £37.99
Summary: The Giant Compel ARX is certainly one of the brightest out there, but with five colour options you'll find something that appeals. Beyond the bright colours, there are lots of vents and all the straps and adjustments you need wrapped up in an affordable package. It lacks MIPS, but this is reflected in the price and the ease of fit for long straight hair (ponytails) is impressive.
Read the Giant Compel ARX kids bike helmet review
Buy Now
Bike helmets for teenagers - reader recommendations
We haven't formally tested and reviewed the following recommendations (yet), but they both got raving reviews from you, our readers when we asked what bike helmets your teenagers have been wearing.
Do drop us a comment below if you have more for us to add to the list.
Endura MT500JR
Lightweight with loads of adjustment for growing heads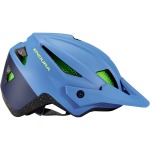 Size: One size 51-56cm
Colours: Choice of 2
Safety standards: EN 1078
Weight: 307g
Cost: from £59.99
Cycle Sprog reader Tom recommends the Endura MT500JR: "The helmet is fantastic as it's incredibly light but has loads of head protection from the Koroyd material it uses. Loads of adjustment for growing heads. It also looks exactly like the grown up Endura MT500 helmet and comes with a sticker pack for customising. The only negative we've come across is it is easy to lose the visor bolts when riding - but that's likely the case with other helmets too."
Buy Now
Lazer
A range of helmets with unique auto-fit system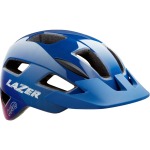 Size: several sizes available
Colours: several choices available
Weight: 250g
Cost: £39.99-£44.99
Cycle Sprog reader Joanna told use: "We loved the Lazer Nutz Youth with autofit!"  
We like the fact there's loads of different styles to choose from in the Lazer helmet range, depending on what type of cycling your teenager is doing.
Buy Now
Adult size helmets
Depending on the circumference of your teen's head, you might also want to look into adult-sized bike helmets. Look at 'small' sized adult bike helmets as a starter.
Need more help buying a helmet?
Other articles you might be interested in:
Keep up to date with the latest Cycle Sprog articles
Sign up to receive our newsletter straight to your inbox.
Everything you need to know to keep cycling through winter