Shortages, shortages, shortages!  This seems to be the message at the moment, so if you're wanting to get your child a bike for Christmas what are your chances of getting one? 
2020 and 2021 have been a crazy year for kids bike sales, and we're seeing real stock shortages of some of the big brand names in kids bikes. 
When stock does arrive on websites or in shops it's sold out really quickly. 
I'm in regular contact with lots of different brands and retailers and many of them are expecting deliveries into the UK during October and November.
However, with the risk that shipments get delayed en-route, gets stuck at the docks, or that there aren't enough drivers to transport the bikes once they're here, it's likely that there are going to be some disappointed kids this Christmas.
In this article we'll take a look at where we know currently has stock available – we recommend you buy early from a retailer who definitely has stock available. 
Cycle Sprog is an family run, reader supported, website. We belong to several affiliate schemes so may receive a small commission from sales made from links on our site. We do our best to be impartial and recommend products on their quality not whether they are in a scheme.
Where to buy a kids bike in time for Christmas 2021
Here's our rundown of where you can look to try and get a bike in time for Christmas delivery.  Don't forget to check that the particular bike you choose says it is in stock and can be delivered in time for Christmas.
Take a moment to GRAB YOUR FREE KIDS BIKE BUYING CHECKLIST which will help you record all the information you need to find the perfect bike for your child. 
We recommend Tredz because they are always really honest about the stock levels they have, and really do take customer service really seriously. 
They coped particularly admirably during Lockdown 1.0 and didn't have the same scale of problems some other retailers did (some of whom took orders – and payment – for thousands of bikes they didn't have in stock – oops!)   
We use Tredz ourselves and have always been pleased with their customer service and they have a very high Trust Pilot rating. 
It's worth keeping an eye on their website as they get regular deliveries of kids bikes, but given the current situation they're usually sold quickly! 
They stock a good range of quality kids bikes including Frog, Ridgeback, Orbea, Squish and Giant, plus have lots of clothing, helmets and other accessories.
And they make it very clear which bikes are in stock, and how long until they're dispatched, which gives peace of mind.  
Check Availability at Tredz
The Bike Club are proving a really popular choice with Cycle Sprog readers this year, as they allow you to lease a kids bike rather than buy it outright.
With uncertainty over incomes, it's great that you don't have to pay for the full cost of a bike. 
Instead, for a monthly subscription you get to rent a quality kids bike from them (they only deal with reputable brands such as Frog, Squish and Forme) and when your child has outgrown it you just send it back and upgrade to the next size up.   
It's a great way to be more environmentally friendly this Christmas too as you're reducing the number of kids bikes required as the same bikes can be used over and over again.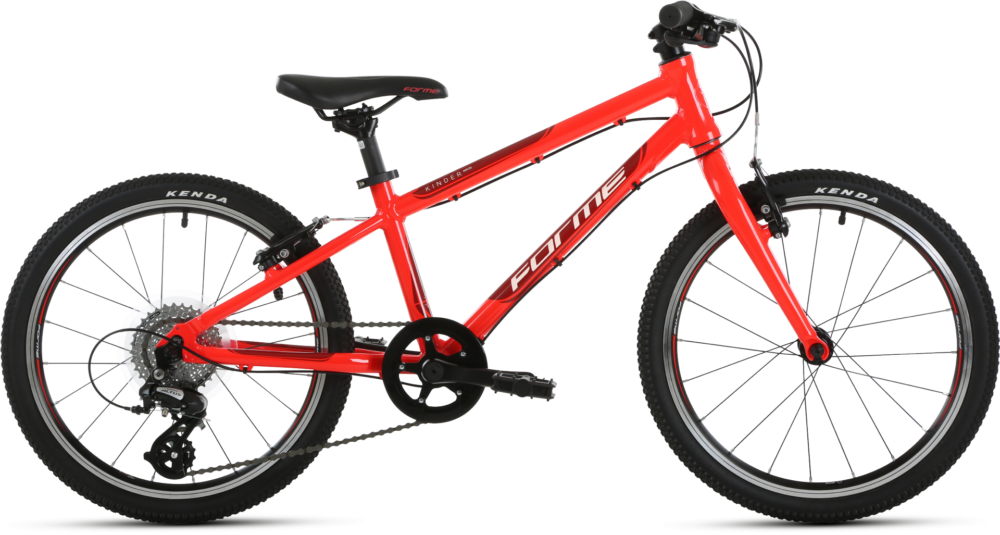 You can usually choose between:
a brand new bike (they mainly have the brand new Forme bikes in this category as they've managed to get their hands on lots of the new models of the small Cubleys and larger geared Kinders) or
a ReBike, which has been previously used and returned (Frog, Squish, Cuda and Islabikes are all available within their fleet).  All ReBikes are fully serviced, and you pay slightly less per month than you would for a new bike.
Rent Now At The Bike Club
CRC are another company we've used a lot, and they've been having good reviews on Trust Pilot (with only a couple of delivery hiccups) during Lockdown 2.0. 
They are clear on the number of kids bikes in stock, and only have small numbers of bikes listed at any time. 
We have been particularly impressed with the Vitus Kids Bikes we've reviewed – they're a good value alternative to some of the bigger names.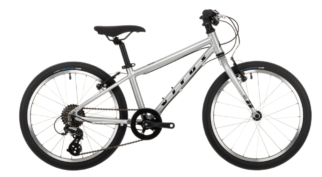 Check Availability at Chain Reaction Cycles
We hope you've not left it too late, and that you manage to get your bike in time for Christmas delivery. We'd love to know what bikes you're treating your family to this Christmas – do please leave us a comment below, so follow us on Facebook and Instagram so you can share your Christmas day successes with everyone! 
Ebay – quality kids bikes available now
This Christmas there is such a shortage of new bikes that it's really worth thinking of buying secondhand, especially if you're looking for a popular colour and size.  You may still be in time to find someone local who can do a collection close to Christmas.
Here's our list of good quality kids bike brands that tend to have quite a lot of secondhand bikes being sold on Ebay.  They're all really well built so more than capable of being handed down to multiple owners, if well maintained.
Your local bike shop
Don't forget your local bike shop!  They may well be struggling with stock too, but if they do have something in stock that fits your child, don't wait – it will be gone by the time you come back!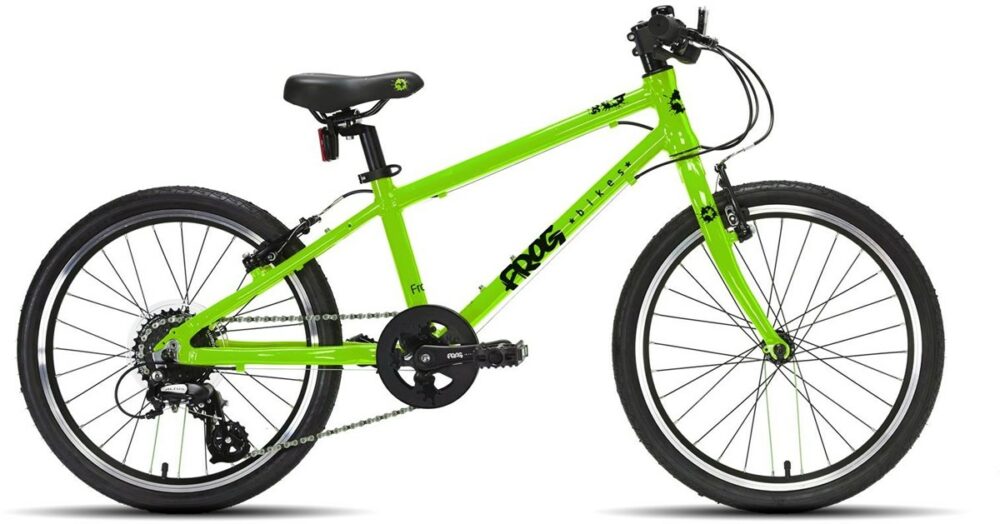 Frog Bikes have been really badly hit by stock shortages this year and have even been on the BBC news saying they won't have enough bikes to meet demand this Christmas
All Frog Bikes in the UK sold out during Lockdown 1.0 and we've only been seeing very limited quantities coming through and selling out almost immediately since then.
It's worth calling your local bike shop to see if they have any in stock.
The alternative is to buy one-second hand. 
If you can't find a Frog Bike, don't panic! There's a whole load of other bike brands that are just as good – check out this list for inspiration. 
If you've enjoyed reading this article, please do sign up for our newsletter - we'll keep up updated when we have new articles which may be of interest. Thanks! 
Other articles you may find useful: