The 2018 Cycle Show takes place at the NEC in Birmingham between Friday 28th September and Sunday 30th September. If you're taking the kids along, then it's best to go on either the Friday or the Sunday, as the Saturday gets incredibly busy and may be a bit overwhelming. Plus, at 11am on the Sunday we'll be giving a short talk about Cycling with Sprogs, so it would be great to meet as many Cycle Sprogs as possible.
Don't forget Cycle Sprog readers are entitled to an additional 10% off pre-booked adult tickets if purchased before Thursday 27th September.
Also, at the bottom of this post we cover some of the practicalities of taking kids to the Cycle Show for those of you who've not been before.
There's certainly going to be a lot going on at the show to keep Cycle Sprogs of all ages entertained – here's a few of our top picks of what to look forward to this year.
Top 7 things to do with kids at the 2018 Cycle Show
1) Ride some bikes
If you're taking the kids to a cycle show, they're going to want to ride a bike! Thankfully, The Cycle Show at the Birmingham NEC doesn't disappoint, with not one but two kids test tracks. This year the kids test tracks are sponsored by two our of favourite kids bike manufacturers – Islabikes and Cube.
The Islabikes Test Track will offer the chance to ride the entire Islabikes range – from the smallest Rothan balance bike through to the largest 27.5″ wheel Beinn, which was released earlier this year.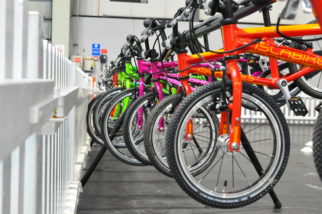 Cube have got such a huge range of kids bikes, I'm guessing they're going to have to choose a selection to showcase. I'm wondering if they' ll have the Cube 240 SL which we've recently reviewed, or perhaps the brand new Cubie 180 that is not yet in the shops? What ever they bring along, there's bound to something for all ages to have fun pedalling, with helmets provided.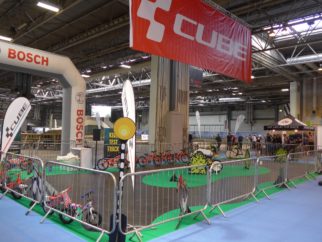 2) Be awestruck by the pro's
The Extreme Bike Battle makes its debut at the Cycle Show this year. Fusing multiple cycling disciplines together for the ultimate adrenaline fuelled show, you can witness jaw dropping stunts including high speed BMX Flatland spins and huge backflips to massive MTB leaps and drops across structures.
This is going to amaze and entertain kids of all ages – here's an example from a different event earlier in the year. Just be prepared for your Cycle Sprog to want to try this out when you get home!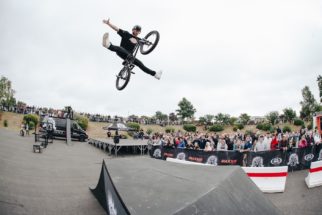 3) Learn to BMX
Thankfully, those keen to emulate what they've just seen at the Extreme Bike Battle can learn a few tricks of the trade. In between each battle, the riders will be helping and showing kids how to master a BMX (although no big jumps!). Sign up will be based on a first-come, first-served basis and each session will take up to 30 kids, so get there early to avoid disappointment. Oh yes, be prepared for some queuing!
4) Start a Christmas list
There's no end of temptation at the Cycle Show – bikes, helmets, clothing and accessories through to memberships of organisations such as British Cycling and Cycling UK. And that's just for you – the kids are bound to spot something for their Christmas list too! As well as Islabikes and Cube, some other great stands to check out include Woom Bikes, KidsRacing, Nutcase and Whyte Bikes.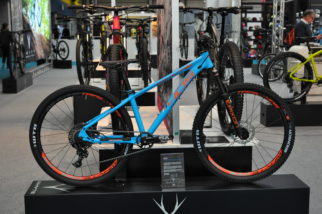 5) Come and meet us!
At 11am on Sunday 30th we'll be giving a chat about cycling with Sprogs and it would be great to see as many Cycle Sprogs there as possible. We'll be at the New2Cycling hub which is conveniently located next to the Cube Test Track and the Extreme Bike Battle. We'll be talking about some of the fun things you can do on a bike when Sprogs come along.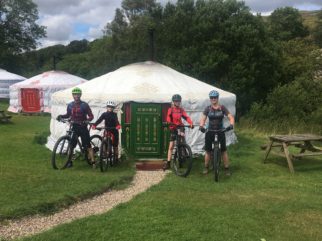 6) Pick up as many freebies as possible
Always a popular pastime with kids this one! There will be all sorts of freebies up for grabs. In previous years we've come home with a selection of snacks, drinks, stickers, key rings, sweets, chocolates, colouring sheets, brochures, puncture repair kits, bicycle clips and even an incredibly hot chilli sauce that's still at the back of the kitchen cupboard!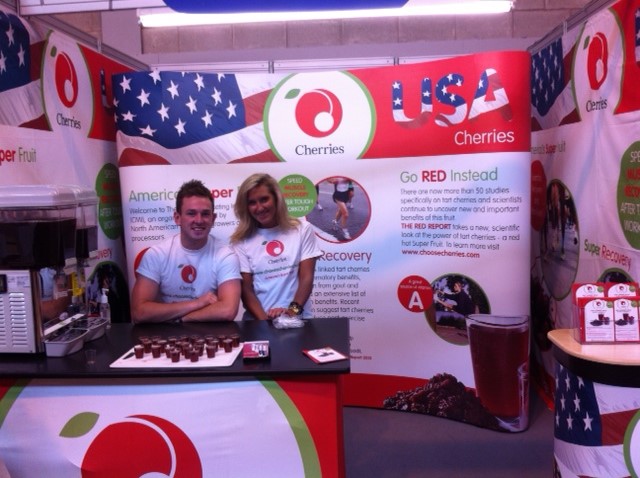 7) Spot a celebrity
There's always celebs hanging round at the NEC Cycle Show – from Olympic medal winning cyclists to TV personalities. If your cycle sprog tells you they've just seen someone famous, they're probably right! Mark Cavendish will be there on the Sunday (although of course we're anticipating more people coming to our talk than his!!!) along with a selection of other cycling legends.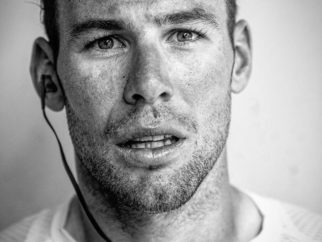 Practicalities of taking your kids to the Cycle Show at Birmingham NEC
The Cycle Show takes place in Hall 11 at the NEC in Birmingham, which is at the furthest point from Birmingham International railway station, so if you're arriving by train or bus give yourselves about 15 minutes to walk it (if you've got little legs). There are travelators en route, which will be a relief on the way home (if they're in working order – don't count on it!).
If you're arriving by bike, click here to view cycle routes to the NEC and plan your journey. A bike parking area is located just outside the halls directly opposite Hall 11. This area will be manned for the duration of the show, but you'll need locks for all your bikes.
If you're driving, you can get to the NEC easily from the M1, M5, M6, M6 toll, M40, or M42. If you plan to use a satellite navigation system, the postcode is B40 1NT. Please visit www.thenec.co.uk/travel/car for information about car parking at the NEC. Car parking fees are set by the NEC at the cost £12 per vehicle.
There are a number of fast food places at the NEC, but queues are always pretty long. Seating space is limited, so be prepared to picnic on the floor. If you take packed lunches, it can be good to get a bit of space and fresh air – there are places to sit in the foyer and also outside if the weather is good.
The NEC has baby changing facilities in both the ladies and gents, and a cloakroom that charges £1 per item so you don't have to carry coats, helmets etc around with you all day.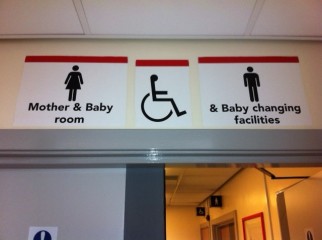 The 2019 Cycle Show is open 9.30am to 5pm from Friday 13th to Sunday 15th September 2019 at the Birmingham NEC.
Tickets can be bought in advance, and Cycle Sprog readers can get a 10% discount on tickets to the 2019 Cycle Show or special Family Discount tickets. The code is valid until midnight on Thursday 27th September 2018.
Other posts you may like: