The mountain bike trails at 7Stanes Mountain Biking Centre at Kirroughtree in the Galloway Forest were improved at the end of August. with a great new kid-friendly loop.
The existing 2km taster mountain biking loop was extended to provide a new section of single track, which introduces the excitement of sweeping berms and camel humps. This is definitely a fast and furious upgrade to the start of the existing 2km blue graded loop.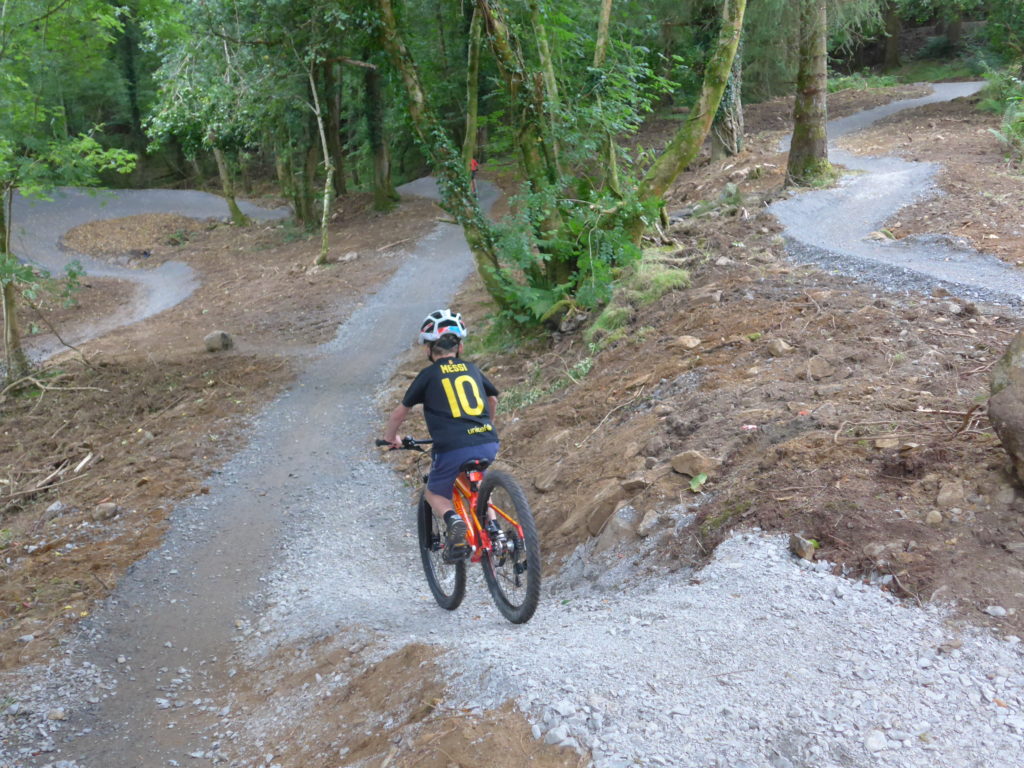 Cycle Sprogger's N (age 10) and T (age 8) just happened to be at Kirroughtree the week of the opening and were really impressed with the new section of route.
Having just returned from mountain biking in the Canadian Rockies where the single track provision is incredible, they were going to be VERY hard to please.
It quickly became evident that this new stretch of single track meets their high standards. They did 4 loops of the track in quick succession, whooping and cheering all the way down the route each time.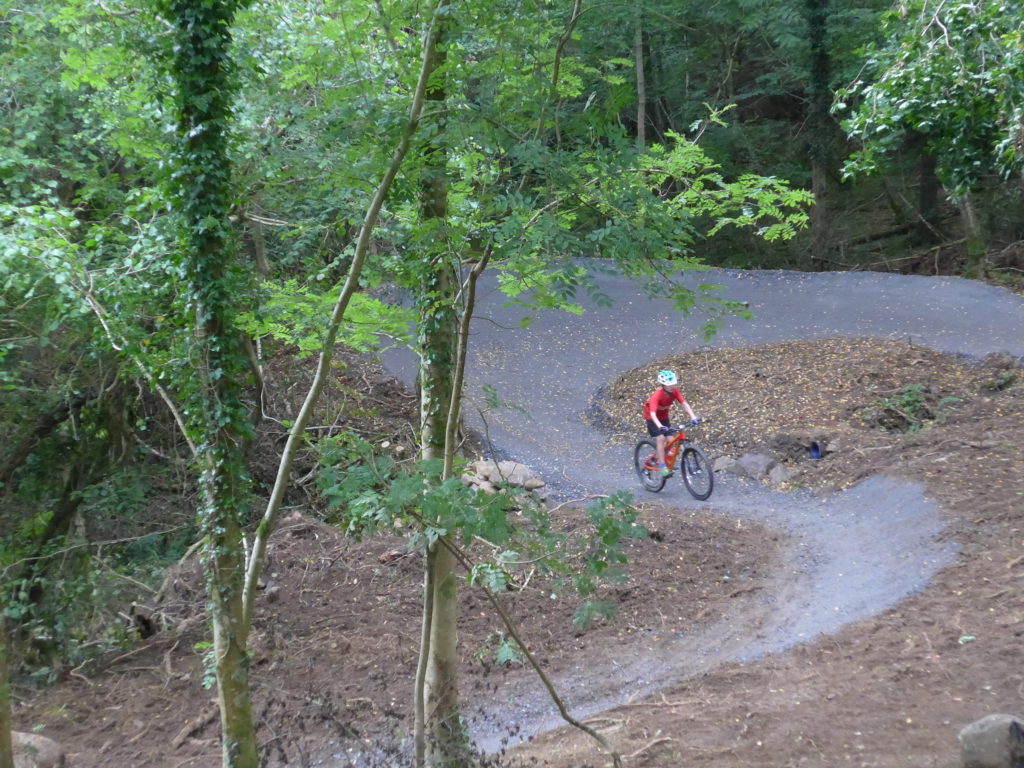 They moaned the first time around about the short climb up from the visitor centre to the start, but once they'd done one loop they were so keen to do it again they didn't even notice the climb.
The fact that such a fun stretch of single track can be reached without the need for significant and steep climbing is one of the factors that makes the loop ideal for younger riders – you can get all the fun of the downhill without the pain of a huge uphill struggle.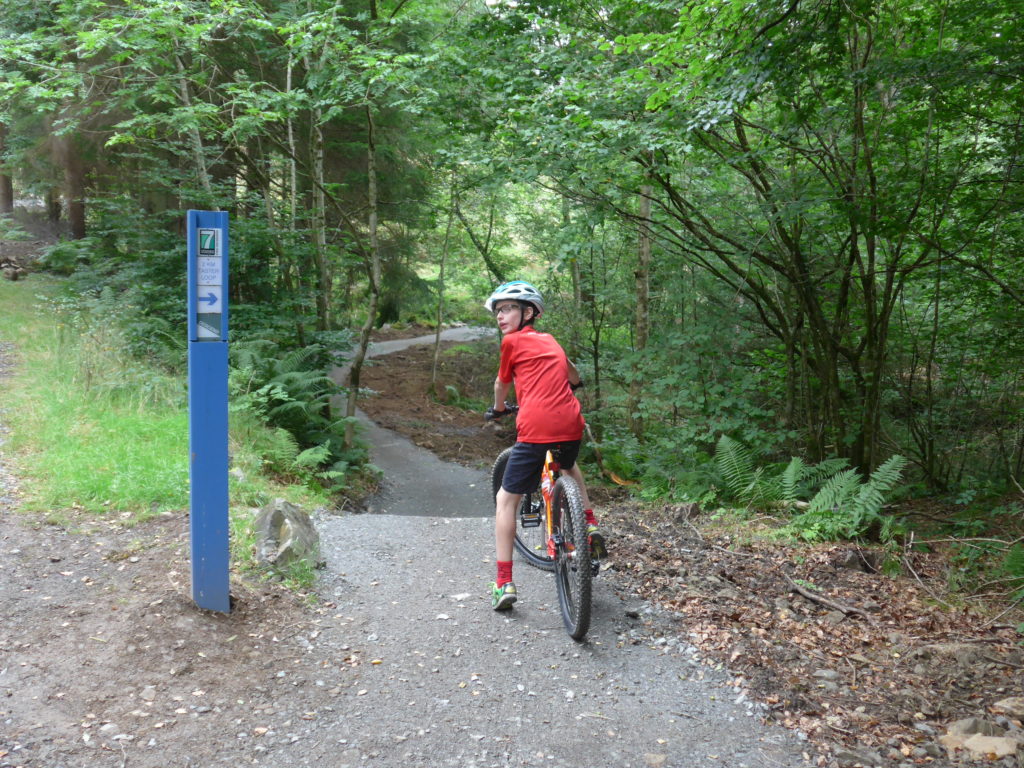 Whilst we were at Kirroughtree we met up with Andy Hopkins,7Stanes Technical Officer. Andy kindly explained why the new track at Kirroughtree is such fun for the kids to ride:
"The track has been designed to be ridden without any brakes. This makes it ideal for younger riders who may panic if they can't slow themselves down at the right time."
Self confessed "Path Geek" Andy also took the time to tell us a lot more about what
makes a great MTB trail for kids
, including the secret to keeping the Gods of Single Track happy (clue – it looks something like this!)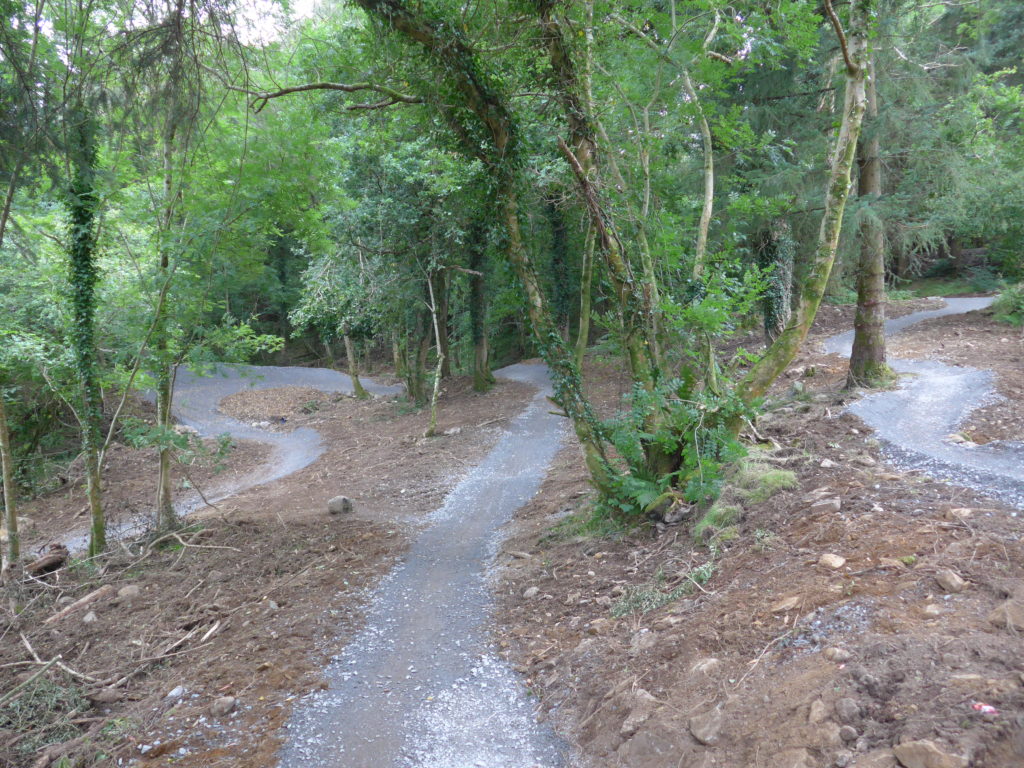 We were all excited when Andy also confirmed that there are plans to build a pump track at the Kirroughtree 7Stanes site. He hopes this will be ready for spring/summer 2017.
The pump track will be suited for younger riders (including those on balance bikes), who aren't quite ready for the blue graded taster loop.
Plan your family mountain biking trip to Kirroughtree
The Kirroughtree 2km taster loop is part of the 7stanes Kirroughtree Mountain Biking Centre. This is located in Galloway Forest, near Newton Stewart in Dumfries and Galloway, Scotland. The route provides an ideal introduction for young riders wanting to try out blue graded single track mountain biking before heading off on longer routes.
There are toilets and showers, bike hire, a café and playground on site at the Kirroughtree Visitor Centre.
Have you been to Kirroughtree with your Cycle Sprogs? Do let us know how you got on in the comments box below.
Other articles you should check out whilst you're here:
If you've enjoyed reading this article, please do sign up for our newsletter - we'll keep up updated when we have new articles which may be of interest. Thanks!