This article is sponsored by Shotgun and contains affiliate links.  
Shotgun launch tow rope for mountain bike families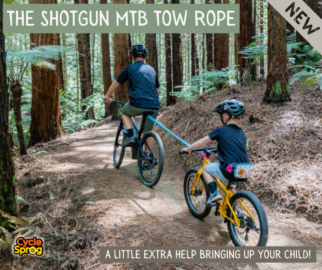 There's great news for anyone who has ever struggled to get their kid to cycle up a hill on a mountain bike ride.  The kind folk at Shotgun have just launched a very clever tow-rope, which allows you to pull your child and their bike behind you up the hills so they can enjoy the fun of the ride back downhill.
The concept is simple. The shotgun tow rope attaches to the parent's saddle – and is connected to the kid's bike stem via a shock-absorbing rope, which stretches to 10 feet (3.1 metres) when you're towing a kid uphill.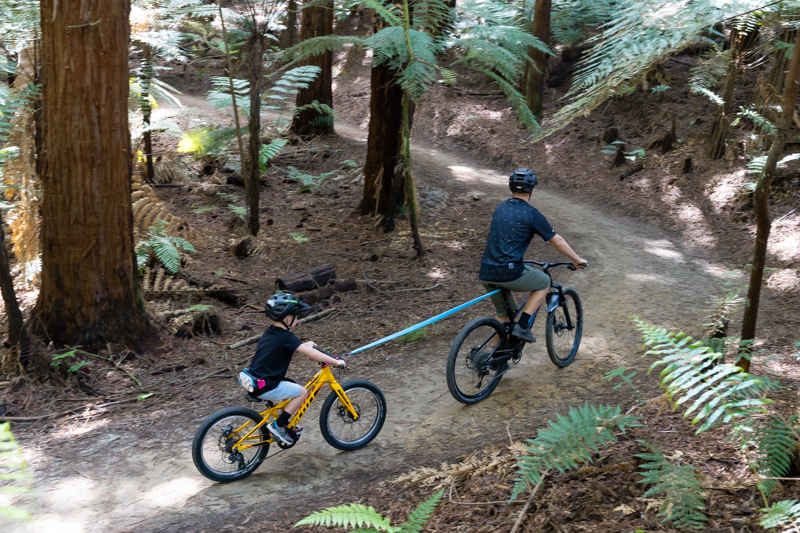 The setup is rated to 500lb / 225 kg, so it's suitable for big kids too.
The shotgun tow rope is available by itself, or you can combo it up and get a rad animal-print hip pack.
The waterproof hip pack is designed to be worn by MTB kids, and provides the perfect place to stash the tow rope during your next family ride.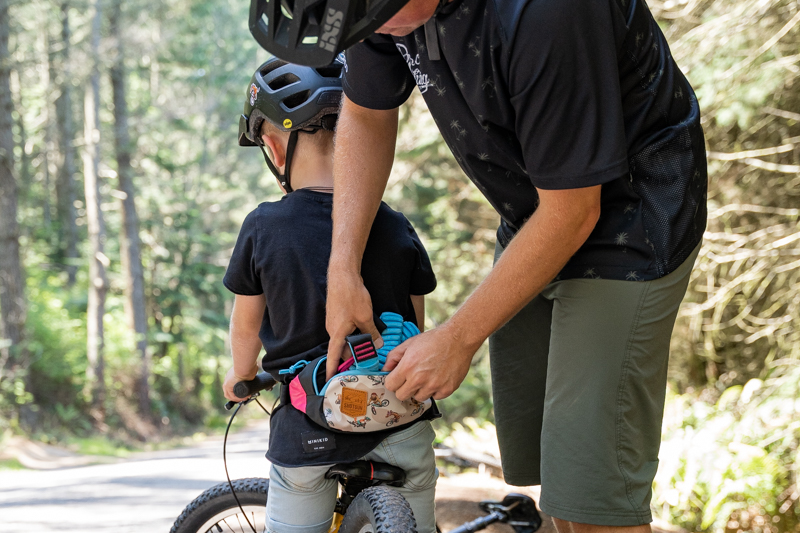 The Shotgun Tow Rope is quick to attach and remove, with a stem-loop + carabiner included in the price.
There's a couple of rules about who and where the rope can be used.  It's for uphill use with bicycles only (i.e. not for racing, stunts, jumps or advanced trails), and is not suitable for riders who are unable to confidently ride and control their own bicycle.
This video shows how easy it is to use the rope:
If you want to get your Cycle Sprog riding more downhills without the pain of getting them to ride uphill, then the Shotgun tow rope is certainly going to make your family mountain bike rides much more fun!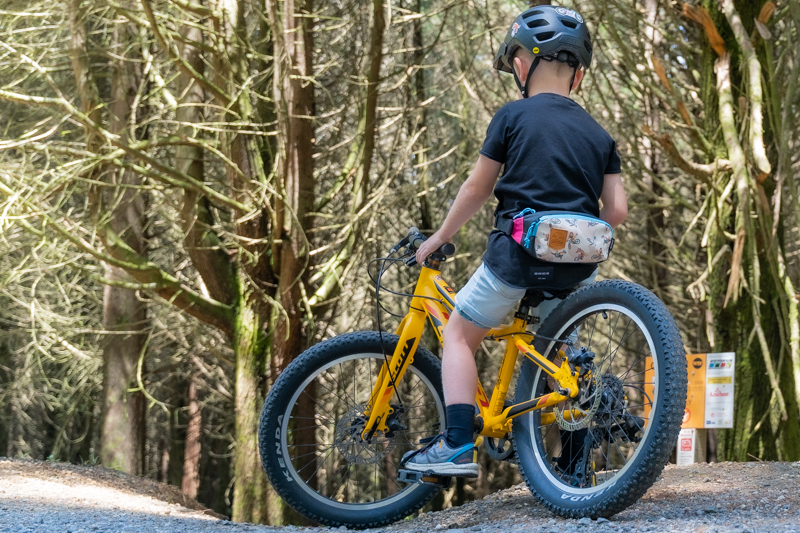 PRE-ORDER YOUR SHOTGUN TOW ROPE NOW!
The tow rope is priced £55, or you can get the rope and hip pack combo set for £75.
 The Shotgun Tow-Rope and Hip Pack for £75 Buy Now
 The Shotgun Tow-Rope for £55 Buy Now
If you've enjoyed reading this article, please do sign up for our newsletter - we'll keep up updated when we have new articles which may be of interest. Thanks! 
Other articles you should check out whilst you're here: