A while ago we published a post here on Cycle Sprog about family cycling along disused railway lines. If you've not read it yet, mum of 2 Emma explored a few of the disused railways close to her home in West Yorkshire.
I tweeted it out, with a message that disused railways are a great place for family cycling. The response was really interesting!
Whilst Emma had struggled to get their bike trailer through the barriers on one of the three routes she'd been on, the other routes hadn't been too bad (if we ignore the main road they had to push the bikes along!).
Mark Strong tweeted to remind me that not all disused railways are maintained to a standard that makes for easy cycling, as this photo of The Cinder Trail in Whitby shows.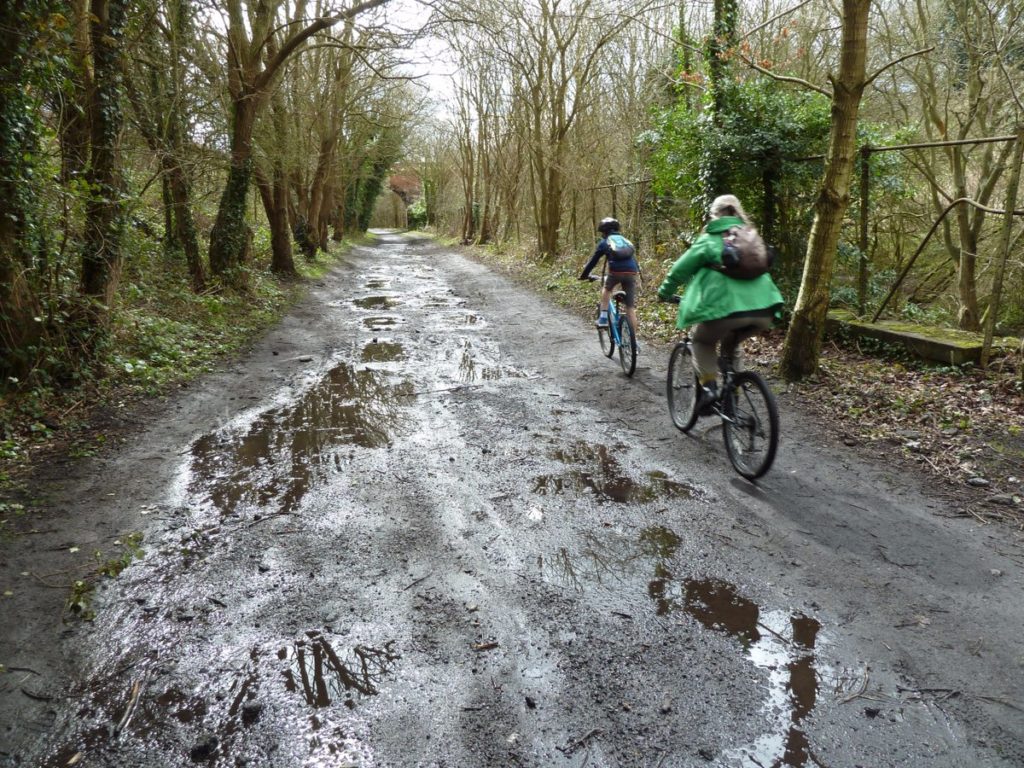 Direct consequence of lack of funding & attention by local council (or other landowner)

— Mark Strong (@ibikebrighton) November 14, 2016
Mark, who previously worked for Sustrans, advised me that the quality of the path will depend very much on what material it was constructed of, who uses the path, how much funding is available for maintenance and repair, plus the frequency such work is carried out.
Mark shared a photo of the Cuckoo Trail, a 14 mile stretch of old railway from Heathfield to Eastbourne Park in Sussex. The surfaced path forms part of the National Cycle Network Route 21, and was built by Sustrans. It has since been maintained to a high standard by the local councils. The path on the left for horse riders, and a tarmac surface for cyclists and pedestrians.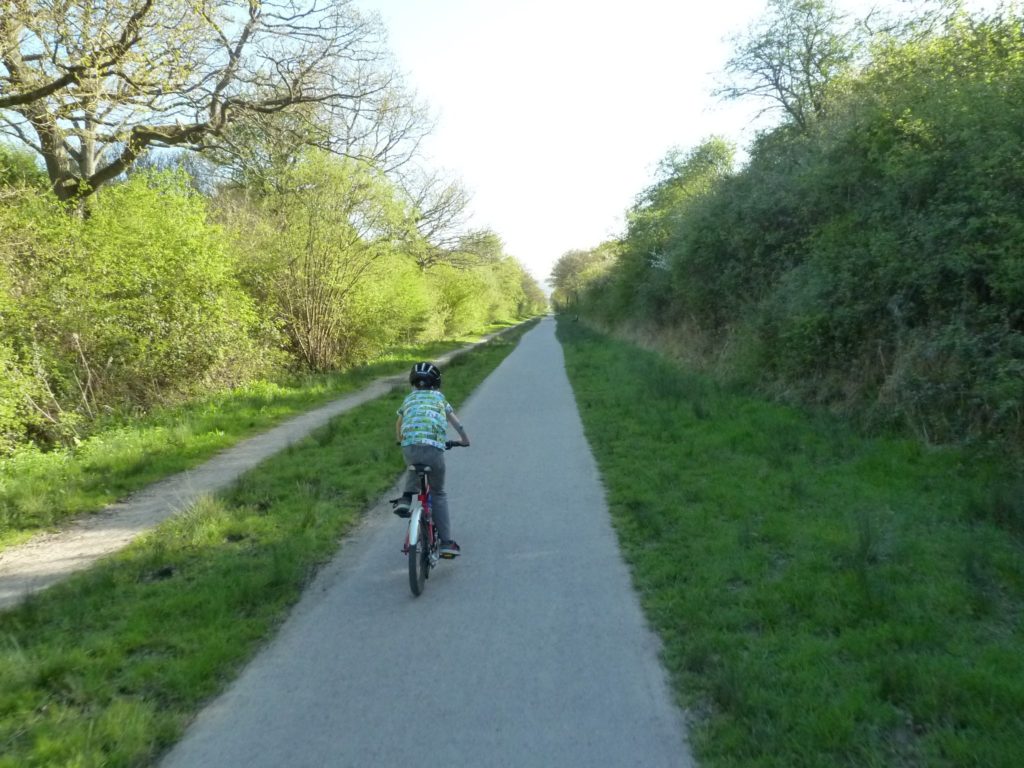 Also, disused railways aren't always flat. Sara Dorman pointed out that a lack of decent downhill, and very gentle inclines, can cause problems for very young riders. Things to explore en-route or at the destination are a great incentive for this age group.
but they're the best way to get a 5yo doing 10 mile+ rides around town, if there are fun destinations – beach, zoo, museums

— SRD ????????? (@SRDorman) November 14, 2016
Another mum shared some fabulous photos of Parkland Walk, her local disused railway line, which provides an almost traffic free route from Finsbury Park to Muswell Hill in London. This is an oasis of calm in an urban environment.
Yes! This was us yesterday on the @ParklandWalk @KarenGee3 @CycleSprog pic.twitter.com/VXZwNgOcRy

— Tab (@mum_on_bike) November 14, 2016
However it could be better, especially for young and vulnerable cyclists, who really do need continuous traffic free paths to their destinations.
Would be amazing if 2 sections of @ParklandWalk joined up. The Mus Hill/Ally Pally section is great @KarenGee3 @CycleSprog

— Haringey Cycling (@HaringeyCyclist) November 14, 2016
From my own experience I know that some disused railways, such as the Millennium Greenway through Chester, have provided a continuous traffic free route across the city. When we lived there, is was a good way for me and my boys to get from the suburbs into the city centre, or cross the city out into the countryside.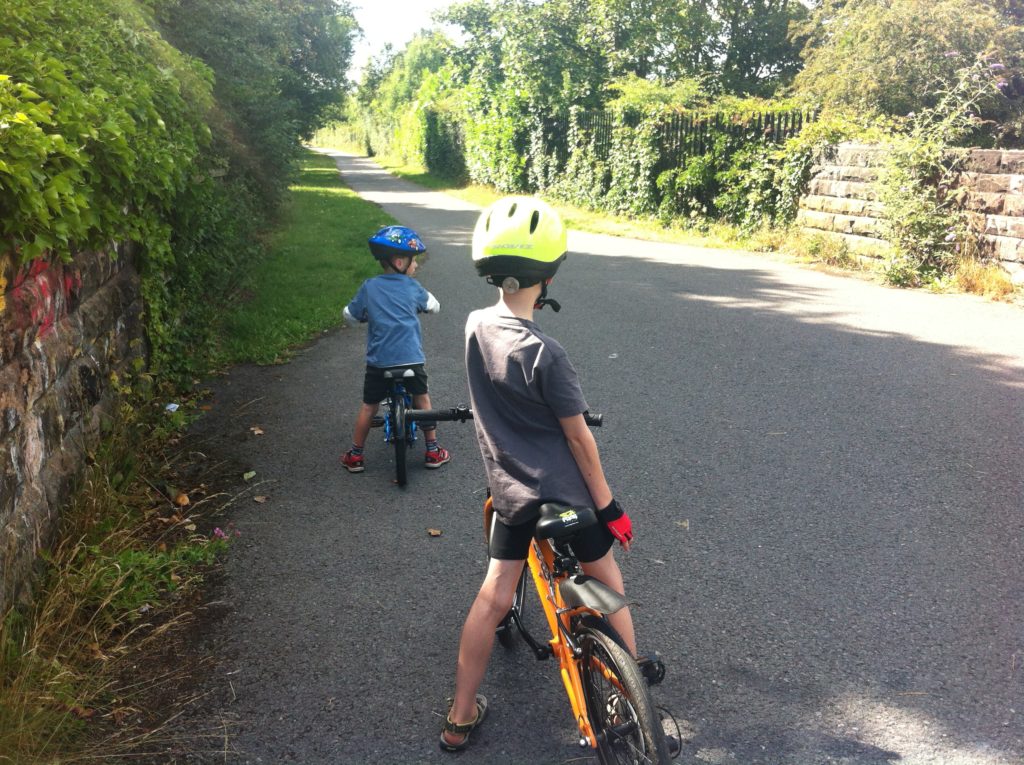 However, there was always that difficult point in any journey of getting to and from the cycle path. The moment of shock when you leave the tranquillity of the path and encounter traffic is an all too frequent reminder that we've got a long way to go in the UK before our infrastructure is fit for all ages and abilities to choose cycling as an everyday means of transport. And sometimes, even the path itself isn't suitable for those using trailers, tagalongs or adapted cycles.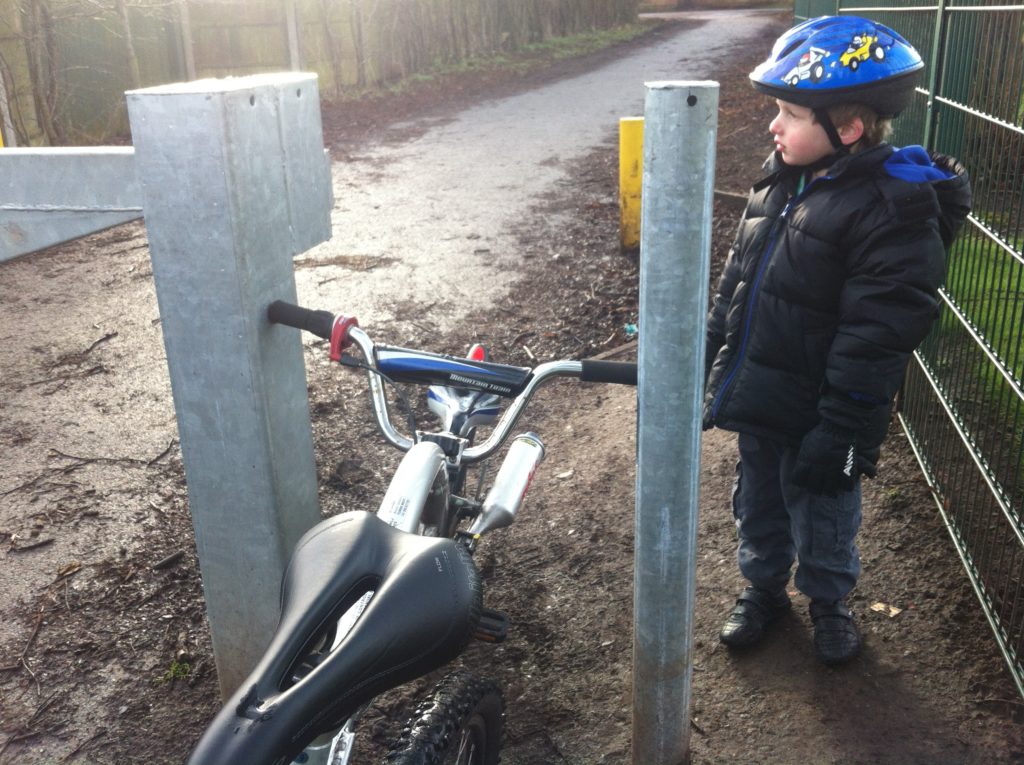 What are your experiences of cycling with your kids along disused railways? Do let us know- either in the comments box below, or via the Cycle Sprog Facebook page and Twitter feed.
Other posts you may like: