To Black Friday, or not to Black Friday, that is the question –
Whether 'tis nobler in the mind to suffer
The slings and arrows of outrageous consumerism,
Or to take arms against a sea of troubles
And by opposing end them?
Apologies to Will Shakespeare, but it's an annual conundrum that I face – whether or not to partake in Black Friday.
Here at Cycle Sprog we like to tread lightly – we're all about getting more families onto their bikes after all!
Personally I hate Black Friday – I'd never queue up at midnight to try and get my hands on a bargain, whatever it may be.
More often than not we gift experiences rather than "things" at Christmas and birthday. BUT……. we do try and get great discounts when we can, and have on occasions used this weekend as a chance to make significant savings on major purchases.
Every year I have the same dillema – do we do anything on Cycle Sprog or not?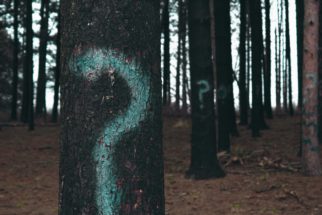 However, every year in about mid November I start to see people coming through to our pages after search for Black Friday deals.
And when I think about it there are a number of good reasons I think Cycle Sprog should get involved in this crazy day.
Firstly, one of our main missions is to get kids riding decently specified bikes.
So many parents don't yet realise the benefits of investing in a bike, and will sadly buy a "bike shaped object" or "bike toy". I've written before about the dangers of buying a really CHEAP kids bike, and I'm sure yet again I'll hear sad tales of children whose two-wheeled Christmas present is broken before 2022 starts.
So, if by trying to get our advice posts out there this Black Friday we persuade even one parent to buy a decently specified kids bike this year, then that's one more child who will experience the joys of cycling.
Secondly, I know that many families are on a very tight budget, and especially so at this time of year.
Any advice they can get on finding the best deal on Christmas presents is essential, so whilst Black Friday exists there will be shopping done on this day.
If we don't partake in Black Friday the huge discounters and catalogue stores will be promoting their wares. And thus the vicious circle continues – more cheap, rubbish quality bikes, more upset children, fewer families riding bikes.
Thirdly, regular Cycle Sprog readers will know we're now making a living out of Cycle Sprog.
We get most of our income from affiliate links, which is where someone reads about a bike on our website and then clicks the link and makes a purchase. We may get a small referral commission on some bikes and with some retailers.
It would be business craziness for a small business like ours to shun the biggest single day of the year when people are buying kids bikes.
Finally, it's quite a weird feeling knowing that our little team are battling with the huge marketing budgets and SEO experience of the major retailers.
We don't run any ads, but we're hoping that tens of thousands of parents come to our little website, learn about why it's important their child rides a decently specified kids bike and chooses such a bike for their child this Christmas. We are however, powered by Jaffa Cakes!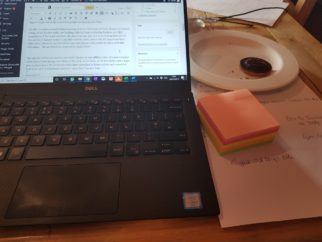 The success of our efforts isn't just in our visitor figures or our affiliate sales.
It's next summer when these young Cycle Sprogs are riding in the park, or on trails, or on the roads, with a huge grin on their faces. It's in twenty years time when they're keen cyclists and remember that 'best ever' of Christmas presents – their first "proper" bike.
If you'd like to support us this Black Friday you can share one of our Black Friday posts with your friends and family on Facebook (and use our affiliate links if you're doing any shopping yourself).
Thanks for your continuing support
Karen
xx
p.s. This article was first written in 2019 and I've just updated it for Black Friday 2021, as I thought it was quite good! 
Here's the links to some of our top Black Friday posts: