The Polaris Mini Adventure MTB Jersey is a lightweight kids cycling top with a v-neck and short sleeves making it ideal for summer bike rides. It has a relaxed body fit that allows for plenty of movement and although it's designed more as a mountain biking jersey. This is a long term review of the jersey that describes how the tops fared at the hands of two not exactly gentle mountain biking boys over the course of a year. Our boys have worn the Mini Adventures on road, off road and for general play too.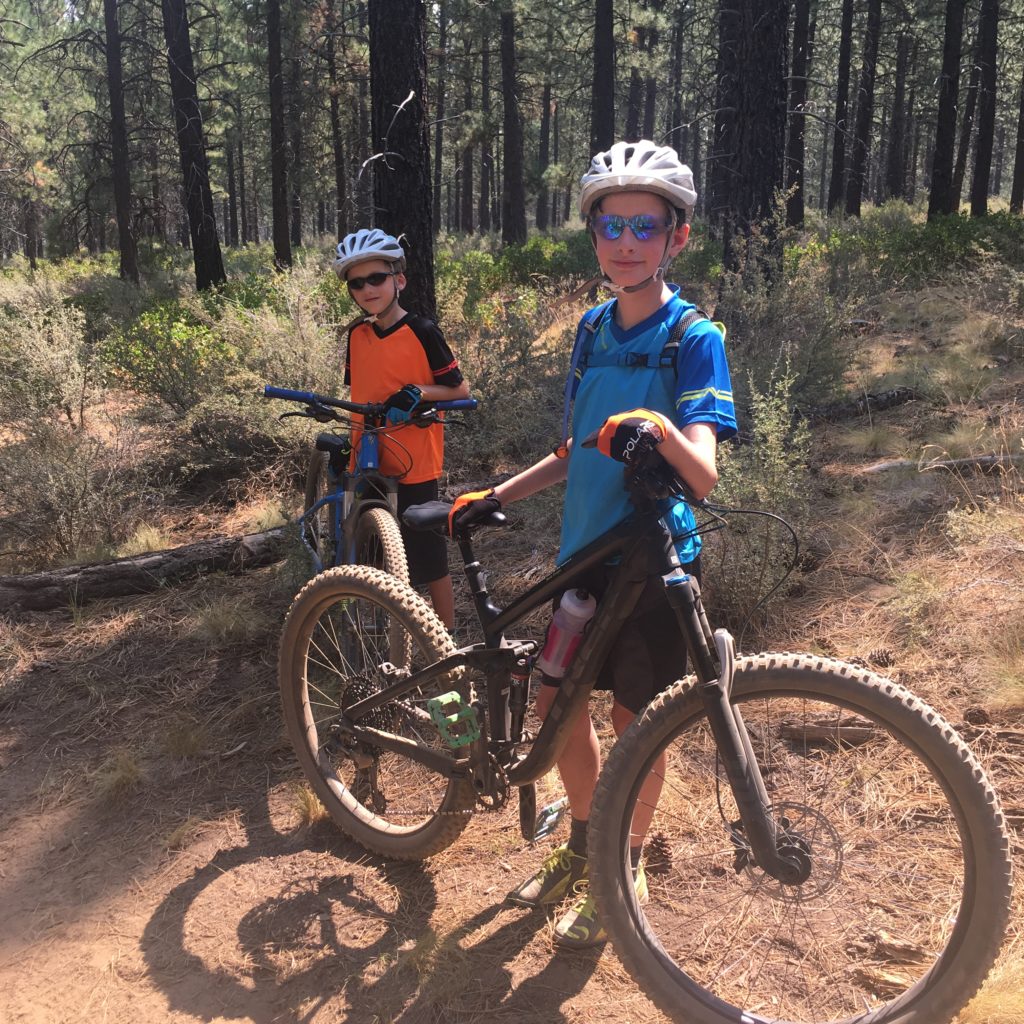 So tell me something about Polaris Bikewear
The Polaris story starts more than 25 years ago, on the edge of the Peak District National Park where founder Roger Dillon sewed the seams for a company that now has a rich heritage of making quality kit for cyclists. He's gone from learning to sew in his attic and making kit for himself and mates, to having both British and Chinese Olympians as clients. Polaris retain their local links and are instrumental in supporting small businesses in the Peak District area. The Polaris range caters for women, children and men as well as having a selection of luggage developed specifically for bikes.
What age is the Polaris Mini Adventure Kids MTB Jersey aimed at?
The Mini Adventure MTB jersey comes in a variety of sizes from 'small' for kids aged around 5 to 6, up to an 'extra large' which should be good for 11 to 12 year olds.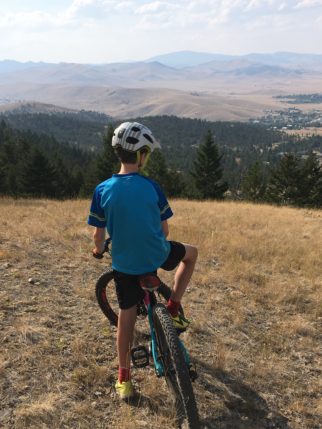 What does it cost?
The Polaris Mini Adventure MTB jersey has a retail price of £19.99. However, at the moment they're available on discount at Tredz.
What colour options are there?
The Mini Adventure cycling tops come in two vibrant colour schemes – orange with black sleeves and red trim and a version with light blue body and dark blue sleeves with lime trim. As you can see we were sent one of each to review from the kind people at Polaris.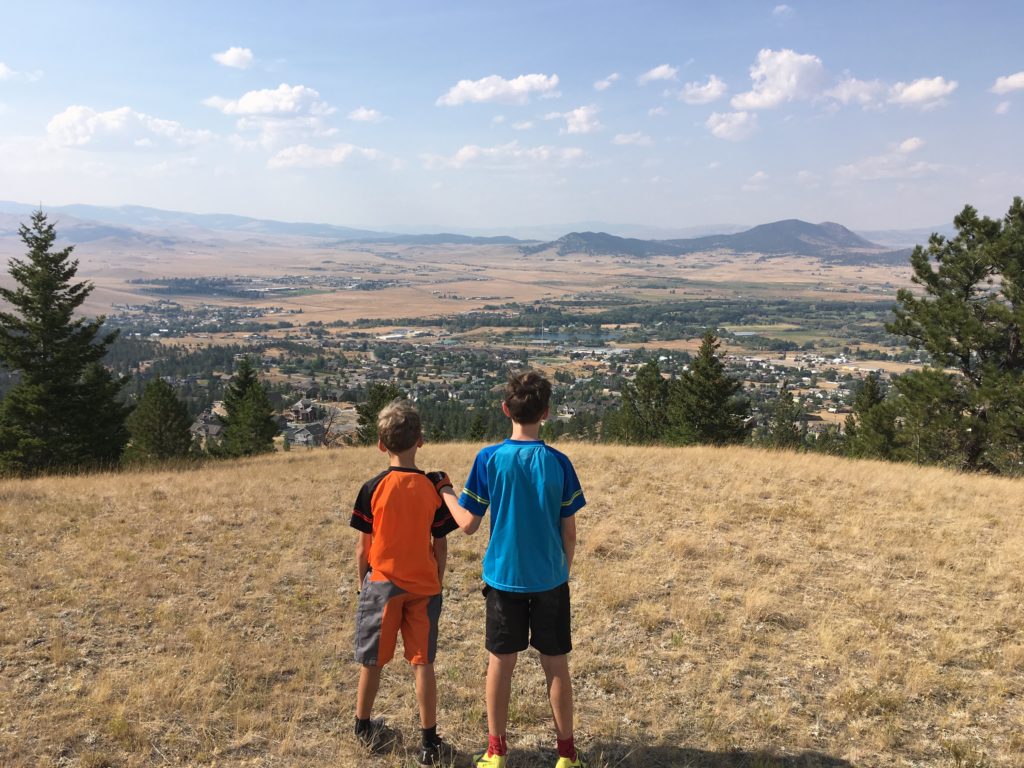 What material is the Mini Adventure made from?
The Mini Adventure is made from a soft, wicking 'Cooldry' fabric that is excellent in hot weather. We tested this to the full as we took them on our USA/Canada trip of summer 2017 and so the jerseys had to endure serious temperatures and conditions. The boys found that the fabric helped to keep them cool and able to keep riding even when the mercury was well above 30c.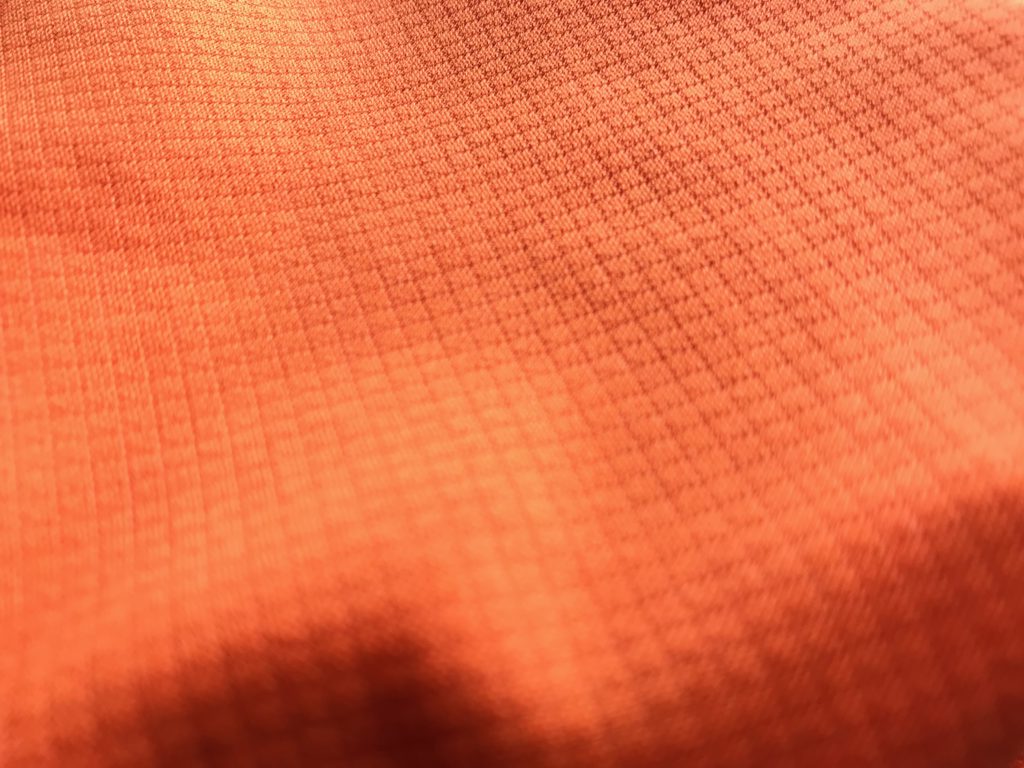 The relaxed fit is designed for mountain biking, but on some really hot summers days the top has been useful for road riding, as it really does keep the rider cool when the temperature rises.

How do the jerseys wash?
Very well actually. It's fair to say that the test tops we were provided with by Polaris did not get an easy ride. We were camping for a large portion of our month long trip and so cleaning of the jerseys involved nothing more than washing them through in a campsite washroom basin and drying off on a tent guy rope or makeshift washing line that we'd managed to erect.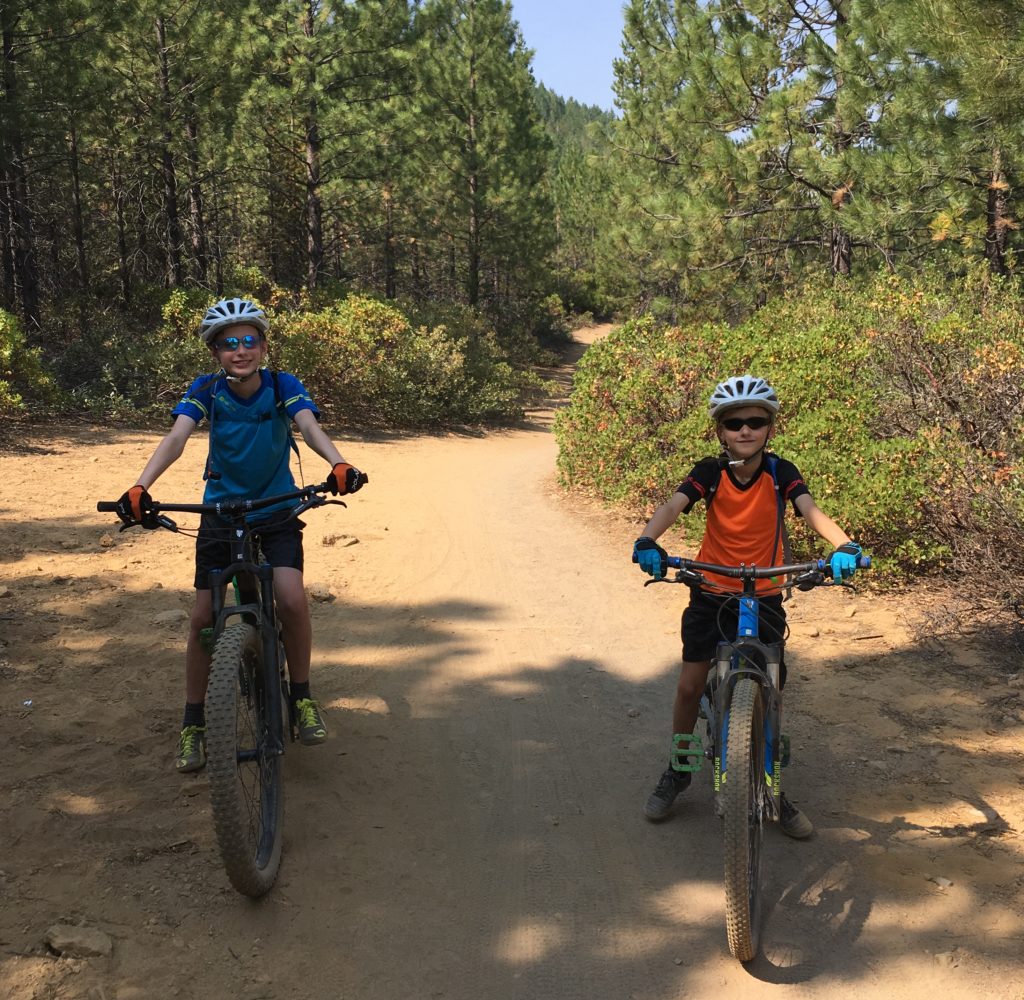 Time and again they came up great even after a hot day of riding on dry and dusty trails, followed by the typical activities of 8 and 11 year olds that incorporate rolling around on the floor / playfighting / digging / using your top as a napkin at lunch / jumping through bushes/ using your top in lieu of a tissue / more rolling around. You get the picture.
Review of the Polaris Mini Adventure – final verdict
We're now almost a year on from receiving the Polaris Mini Adventure jerseys, and it's fair to say that they've well and truly received a battering over the time that we've had them. They've been washed countless times and used for all manner of activities outside of cycling and now they're starting to look as though they've lived a life.
Some of the trim on the sleeves and part of the logo on the chest has recently started to lift away, and there are a couple of pull lines in the material where the jerseys have been snagged on branches, and a bit of bobbling on the blue one. But that's it, after a year of hard usage.
As you can see the original colours of the tops are bright and fun and they haven't faded so still retain their good looks. The boys do have a few tops to choose from, but they still go to the Mini Adventures on a regular basis, even though they're not the newest items in the wardrobe, and I think that says a lot.
So much so in fact that when we recently took part in the Sam Houghton mountain bike challenge on a hot summer's day our eldest N chose to wear it on the event.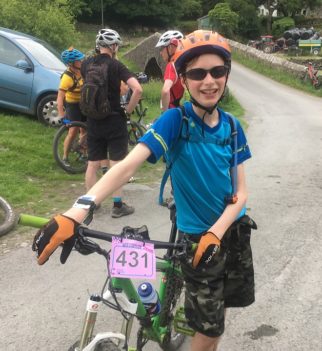 His younger brother chose to wear it for the equally hot and challenging practice ride several weeks before.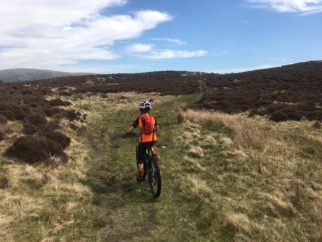 So if you're looking for a kids mountain biking jersey that's able to withstand getting the life thrashed out of it on a regular basis, and will keep the kids cool and comfy when riding on a hot summers day, I'd say the Polaris Mini Adventure is great buy.
Where to buy the Polaris Mini Adventure Kids Cycling Jersey
The Polaris Mini Adventure kids MTB jerseys are available from Amazon, Tredz Polaris and The Little Bike Company. The RRP is £17.99 but at the time of writing they were discounted at Tredz by up to 55%.
Other articles you may like:
Disclosure: Polaris Bikewear provided us with two of their Mini Adventure kids mountain biking jerseys to review. Some of the links in this post contain affiliate links, which means if you make a purchase we get a small commission, which helps us to keep the website going. Thanks for your support.