When we set up Cycle Sprog almost 6 years ago, it was quite a lonely existence, as there were so few other people writing about family cycling. Now there are lots of other parents who are blogging about their experiences, and we no longer feel so alone! Here's a list of some of the best family cycling blogs from the UK – if we've missed your favourite (or your own) blog off, please let us know in the comment section below.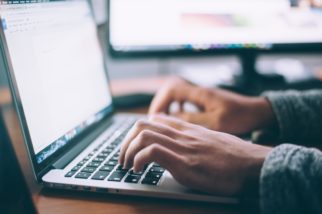 Our favourite UK based family cycling blogs:
Minipips and his Dad's Cycling Adventures
If you're looking for inspiration about what kids can get up to on bikes, then look no further than Minipips (Tom) and his Dad (Rich) who blog about their adventures. It looks a bit like this:
The original and still the best. Before she had kids, Josie Dew used to travel the world by bike and write about it. Now she's got three kids she blogs about the school run and epic family cycling tours of the Isle of Wight and Holland.
Back on My Bike
Suzanne is a professional cycle campaigner (she works for Cycling UK in Scotland) and is also a mum trying to come to terms with cycling with a growing son. Her blog Back on My Bike is always inspiring and thought provoking.
Family ByCycle
I love the title of this blog as Family ByCycle quite accurately sums up what it's all about. The tale of one family who cycle a lot – sometimes a long distance, sometimes not. Ruth and Rhonda just happen to be the youngest kids to cycle from Lands End to John O'Groats – not bad for a summer holiday adventure!
Mummy's Gone a Cycle
It's been great watching Mummy's Gone a Cycle going from an occasional blog into a much more comprehensive resource about cycling with kids. Run by Diana who is a teacher, it's full of great inspiration on motivating yourself and your family to cycle.
Little Pro
The Little Pro blog is written by Paul, dad of two adventurous cyclists (think riding the 55 mile Taff Trail aged 5!).
Eco Family Travel
A new comer to the blogging scene, the Clines family are car-free yet love to travel and have set up the Eco Family Travel blog. They've written up about the practicalities of their summer 2018 trip from the UK to Finland, with bikes, and look set to become a really useful resource for families wanting to do some adventurous cycle touring.
Subversive Suburbanite
The tales of a North London mum who cycles as much as possible and uses her blog Subversive Suburbanite to call out the problems at a local and national scale.
Dead Dog Blog
Sara is another Scottish based cycling campaigner and also an academic and mum. Dead Dog Blog covers all three things, so is always a fascinating read.
Just Step Sideways
Dom writes extensively on Just Step Sideways about cycling, with a particular focus on the Greater Manchester area and instrastructure. Whilst his blog covers all aspects of cycling, the Family Cycling section has some really great posts about when he took his kids cycling in the Netherlands.
Pedal Faster Mummy
The tales of an adventurous family, Pedal Faster Mummy don't blog as often as we'd like!! They have some useful posts on what to pack for a bike packing adventure with kids.
We regularly share articles from our favourite bloggers on the Cycle Sprog Facebook page. Follow and Like us so we pop up on your feed and you too can enjoy reading all about other family cyclists. We also share our own blogs as a favourite blogger on the MyBump2Baby app.
I think the number of UK based family cycling blogs will grow, so I'm going to keep this post just for UK blogs. If you know of one we've missed off, please do leave a comment below. I'll write another post at some point about my favourite overseas family cycling blogs (there's some brilliant ones!) If you sign up for the Cycle Sprog newsletter you'll be the first to know when it's live.
Other posts you may like:
This post was first published 16th January 2018, and has been updated to include several blogs I missed out since! Please let me know if I've missed any more off.