For a while now we've been wondering what happened to the Oxford Leco Top Tube front bike seat. It was a fabulous little seat that sits, as the name suggests, on your bikes' top tube.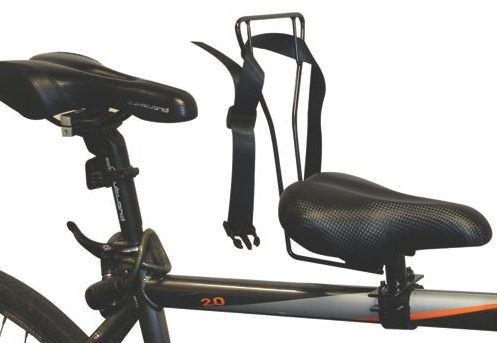 It was a great way to transport toddlers short distances, and as it retailed at less than £25 it helped lots of parents start family cycling without a huge investment. We had one that we used for the school run. I used to call them our "cuddly rides", as I had my arms around my son, and could talk to him as we went along.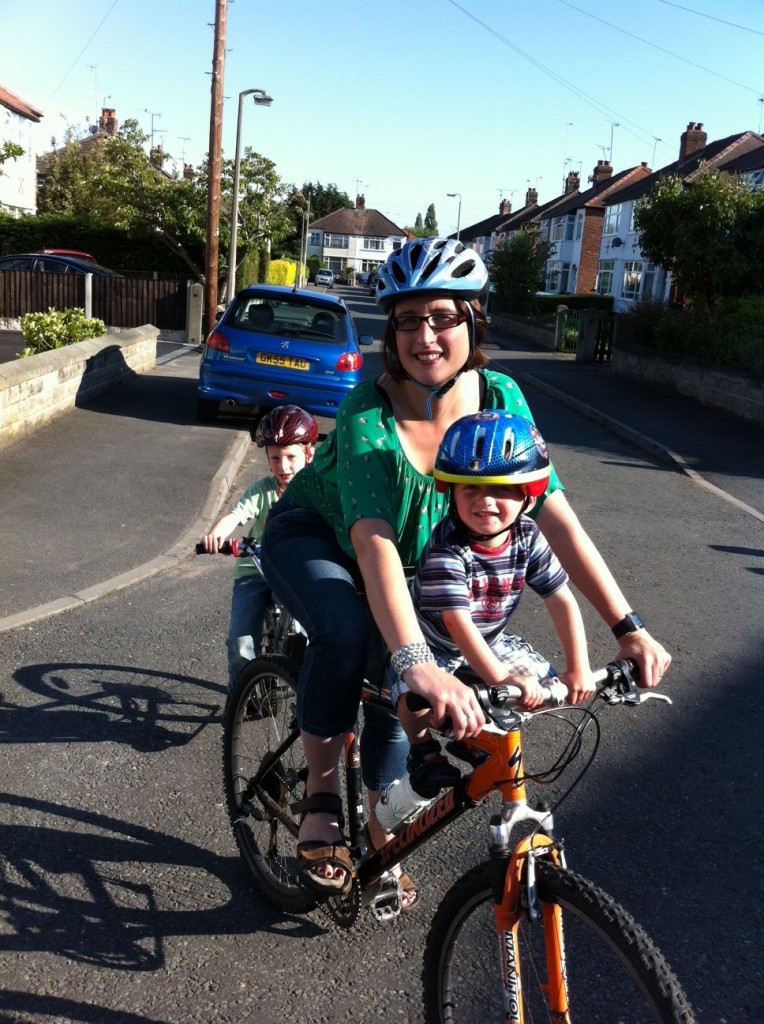 It was very emotional when he outgrew this method of transport, as this blog post attests.
We also used our Leco for more serious off road fun too!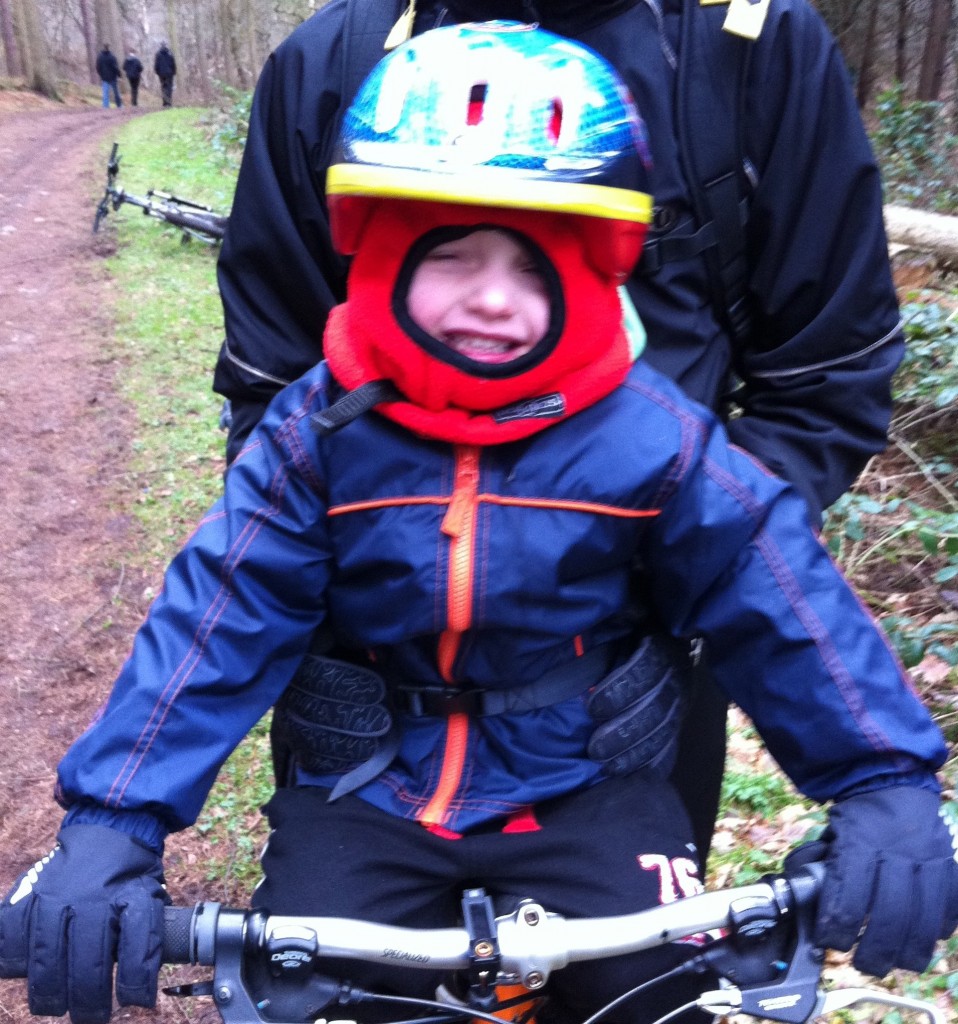 Several years ago the Oxford Leco disappeared from the shops, so we contacted Oxford who told us they were redesigning it……. then nothing!
When we saw the Oxford stand at the 2017 Cycle Show I was determined to find out more. I think they were slightly surprised to be quizzed about it – I can't imagine many people were asking that particular question! However, the great news is that the Leco is due for relaunch in 2018.
Relaunch always means something has changed, and in this case the seat has been redesigned, so whilst it remains a top tube mounted seat it will have two mounting points, to remove the risk that it might rotate during use. This will increase the price, which hasn't yet been set. However, we were told it would be in the region of £40, so still at the lower end of the range, but not quite as accessible as previously.
UPDATE JULY 2018: The Oxford Lecco has now been relaunched as the OXFORD LITTLE EXPLORER TOP TUBE SEAT.
It is available from Amazon, priced £48.
Other articles you may be interested in:
If you've enjoyed reading this article, please do sign up for our newsletter - we'll keep up updated when we have new articles which may be of interest. Thanks!