Well, with England being able to travel again, and other lockdown restrictions easing, the team here at Cycle Sprog are looking forward to climbing back in the saddle and exploring more of the UK's cycle routes further afield. We do love seeing what everyone else is up to, so do please keep on tagging us on Instagram or sharing your pics on our Sunday evening Facebook round up.
Family cycling news – April 2021
Here's our round-up of what's new in the world of cycling this month – there's theatre shows, website launches, important campaigns and a new multi-coloured commonwealth games mascot named Perry!
AFFILIATE DISCLOSURE:   When you buy through links on our page we may get a small commission if the retailer has an affiliate scheme. You can find out how this works in our affiliate policy. Thanks for supporting us in this way! 
Kids Bike Trailer website launch
Kids Bike Trailers has now officially launched, following the success of its pilot scheme in summer 2020. The team here at Cycle Sprog have supported their journey since that original pilot and we are delighted to see families hiring cycling equipment that supports them having fun together and exploring the beauty of the outdoors.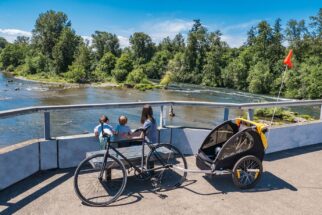 They are the UK's first dedicated online website for Kids Bike Trailer, seat and car rack hire; easy to book and pick up from a collection hub in Surrey (soon to be a second in Yorkshire) or to make life easy they deliver all this nationwide!
Hiring from 'Kids bike trailers' is the ultimate 'try before you buy' as a lot of their equipment is purchasable at the end of the rental period. What more could you wish for!?
Kids Bike Trailers is part of Pursue Boundaries who also offer Wetsuit Hire, SUP Hire and Turbo Trainer Hire so they've got the experience behind them to deliver everything you need for a fun-filled, adventurous, family holiday, or even just a local venture!
Hire
Campaign of the month: Elections 2021 – Cycling for everyone
We are calling your attention to the upcoming elections in Scotland, Wales and England. They are a vital opportunity to influence not only your local but also national, representatives and bring cycling up the agenda. These elections are important for securing more investment in cycling and ensuring that cycling is accessible to everyone – because why shouldn't it be?
Cycle UK Campaigns will be running all over the UK with some running key themes:
Funding for cycling – increased investment in high-quality cycling infrastructure and projects.
Cycling for everyone – Governments must ensure cycling is accessible to everyone, regardless of where they live, their background or their ability.
We encourage you to get involved! For more information click here.
Black Mountain KAPĒL's now in outlet store:
It's incredibly rare to find any discounts on Black Mountain Bikes – they just don't do discounts on their growing frame bikes. However, at the moment they do have a couple of 18" wheel KAPĒL's in their outlet store. They have minor imperfections on the paintwork (which they're calling "tan lines") and are £20 less than the full price bikes – colour green only!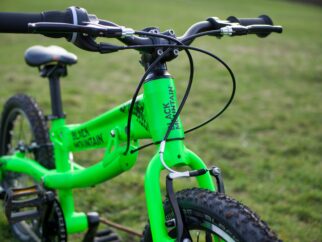 We've just reviewed the KAPĒL and were very impressed with it and know that they won't have any back in stock for a while now, so this is a good opportunity to get one with a slight discount while you can.
Buy Now
Bikeability funding
The government have recently announced they will continue to fund the Bikeability scheme into 2022. Next year's record-breaking £18 million funding will continue training children and families to cycle safely in a range of scenarios and work towards improving their overall cycling confidence.
It was only last February that the government announced that they would be funding cycle skills training for every child in the UK. The Cycle Sprog team are delighted to see they're continuing this pledge into next year, and we hope they will invest much more in their 'bold vision for cycling and walking' and achieve Boris Johnson's promise of turning Britain into a 'Cycling Nation'.
We're a long way from having the attitude that those who choose not to drive every local journey are just as important as those in motor vehicles. But we hope to see this change over time and as more children and families get the proper cycling training they deserve.
Hornit Airo balance bikes: new colours!
Hornit has recently released four new colours to their Airo balance bike range: Flamingo Pink, Magma Red, Tuvalu Turquoise and Mavericks Blue.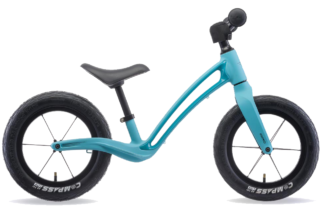 These are an addition to the original Orca White and Hammer Yellow coloured bikes which are as popular as ever! We think that younger Cycle Sprogs are going to love the funky range of colours available for this lightweight balance bike. You won't be able to keep your little ones off them!
Buy Now
New research shows children's growing concern over air pollution & climate change
Sustrans has recently released new research to coincide with The Big Pedal – an annual event (currently taking place 19th – 30th April) which is seeing more than half a million children and young people walk, cycle, scoot and wheel their journeys to and from school.
The recent survey, which was completed by 1305 pupils aged 6-15 across the UK, asked children their thoughts towards air pollution and the climate crisis.
A huge 71% of the pupils said they are worried about climate change and 38% thought that adults should be walking and cycling more local journeys to help tackle climate change overall.
This new research was released to launch the Big Pedal 2021.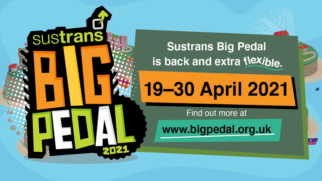 Barracuda Trail Buddy tagalong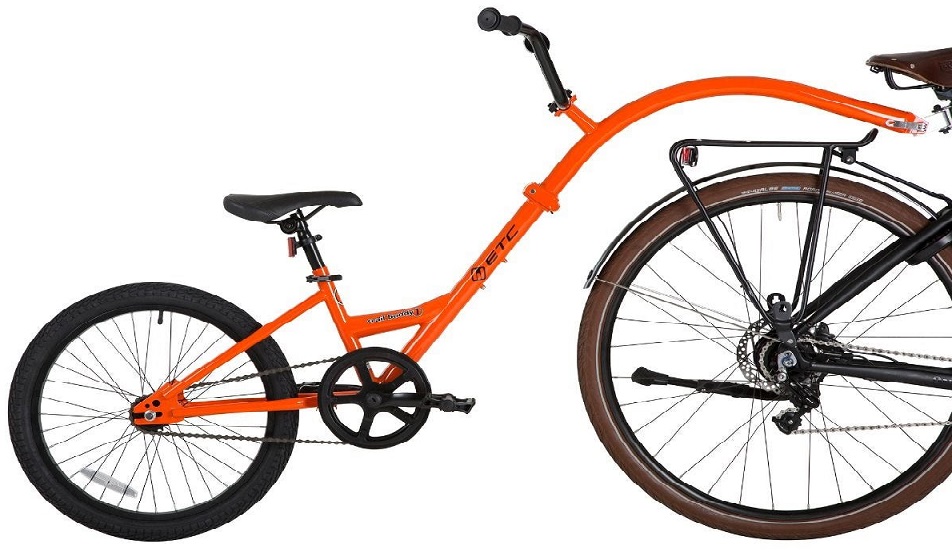 The Baracuda Trail Buddy tagalong has long been a favourite budget option for parents wanting to pull their kids bike behind them. This tagalong has just had a makeover and as well as a vibrant new colour scheme it is now known as the ETC Trail Buddy. It retails for £149.99
Buy Now
New commonwealth games mascot:
The Birmingham 2022 commonwealth games have recently announced the launch of their new official mascot, Perry; a bull decorated with a patchwork of multi-coloured hexagons!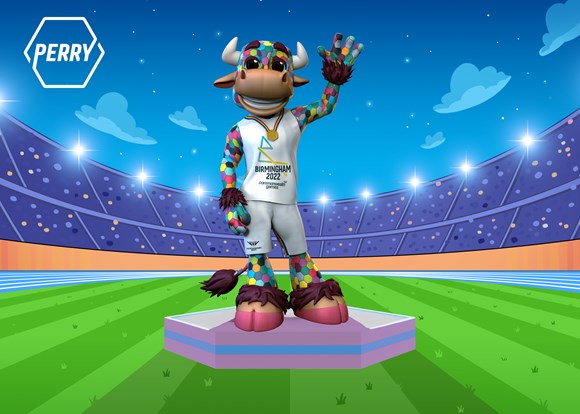 Perry is named after the Perry Barr area of Birmingham and is inspired by the design of 10-year-old Emma Lou, the winner of a national children's design competition. The new mascot will be seen globally and will certainly attract both young and old to the biggest sports event to be held in the UK for a decade.
Prince Louis goes balance biking and gets people hot under the helmet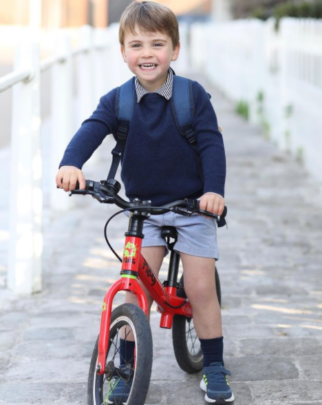 Prince Louis turned 3 last week and started nursery school on a shiny red balance bike. This got many people upset on social media – some had never heard of a balance bike and couldn't work out why he was on a bike with no pedals. And others who thought he should have been wearing a helmet. Here at Cycle Sprog we respect the right of every parent to assess the risk their child is at and make the choice as to whether or not they should wear a helmet. We'd much rather all the energy was directed to making sure that there are safe places to ride, away from the traffic!
The Frog Tadpole balance bike Louis was pictured riding is out of stock, but we've brought together our recommendations of other balance bikes that would be fit for a prince or princess. Click here to find a balance bike like Prince Louis's
Lockdown inspired cycling theatre show:
For families with older Sprogs (aged 14 +) there's a new lockdown inspired show, 'On track'. It is a one-woman performance telling the story of a single parent discovering the joys and freedom of cycling, after finding an old bike in her garage during lockdown.
The character, Kit, escapes into the world of cycling after struggling with the isolation and pressure of the pandemic. Eventually, this newfound joy brings her family closer, as her two daughters begin cycling alongside her.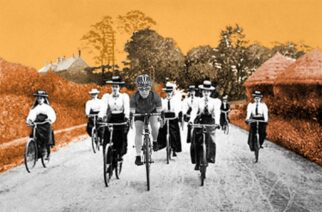 The newly transformed, Velodrome theatre will have social distancing in place and will be cycling themed throughout, making it perfect for bike enthusiasts! The humorous, but moving, show was created by RedCape Theatre and South Streets Arts Centre and will be showcased at The Hexagon in Reading.
Listing info: Duration: approx. 50 mins Age: 14+ (strong language) Date: 28th – 29th May 2021
Click here to book your tickets
If you've enjoyed reading this article, please do sign up for our newsletter - we'll keep up updated when we have new articles which may be of interest. Thanks! 
Other articles you might be interested in: