It's not every day you get to ride part of the Tour of Britain route before school, but today was one of those days! Stage Two of The Tour of Britain is heading from Carlisle to Kendal along some of the steepest and most stunning roads Cumbria has to offer before finishing at the top of the painful Beast Banks.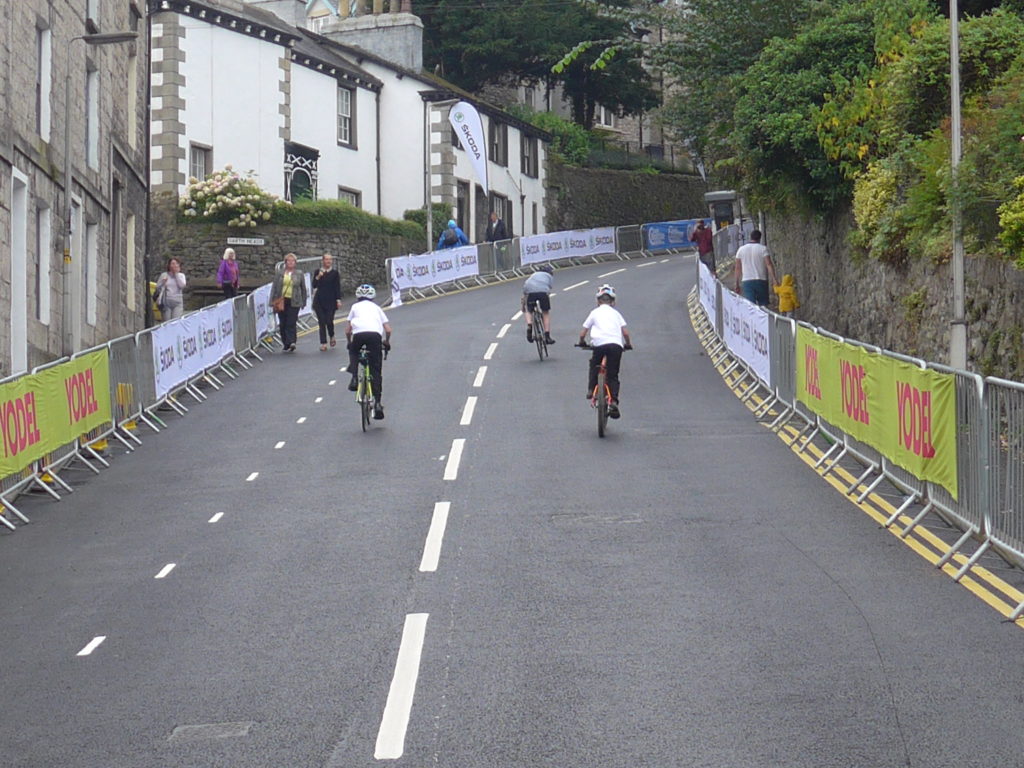 Since moving to Kendal 18 months ago we've struggled many times on foot up Beast Banks, but the fast traffic and parked cars means it's not a road my kids have been able to cycle up or down before. With Beast Banks closed to traffic for the day, both boys were desperate to get out on their bikes before school started to see if they could master this killer of a climb (and the steep descent going the other way).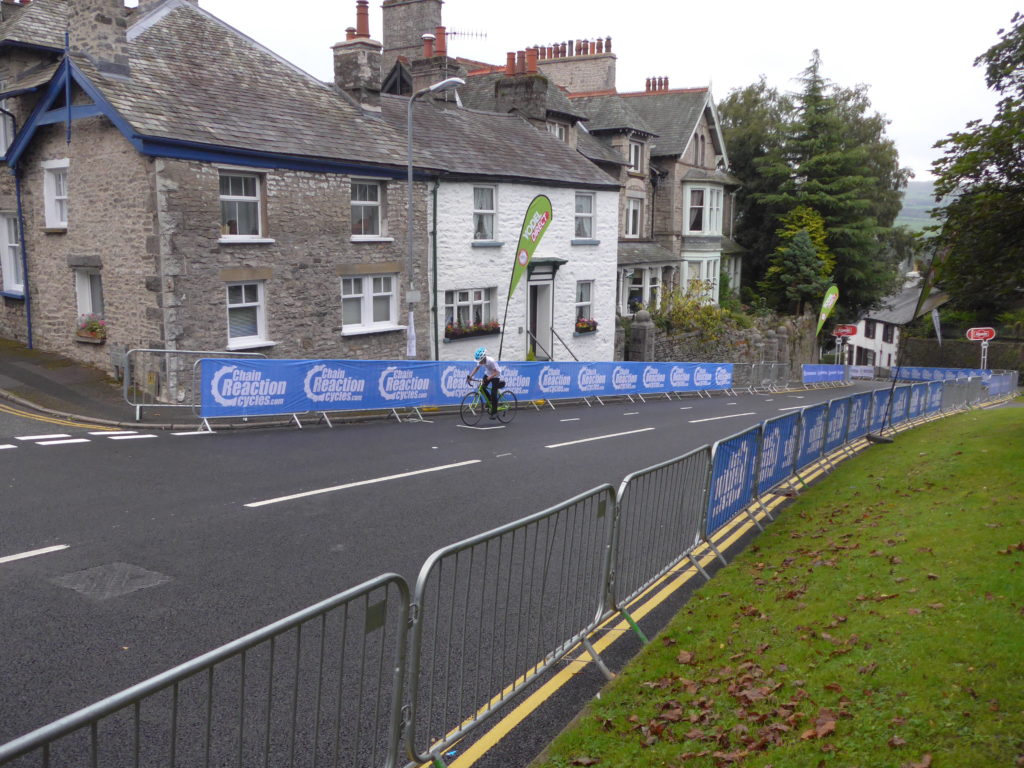 We usually use the adjacent one-way Captain French Lane for climbing up, which is just as steep but has very little traffic so they can take as much time and space as needed to get up the road. With this training, they should be able to manage the Beast Banks climb. Descending is slightly harder to practice, as we usually take a much less steep route downhill that has traffic calming on it, so they were warned to go slow, cover the brakes and not to race.
As expected, the climb proved no problem to them – 7 year old T was riding an Islabikes Creig 24, and 10 year old N was on an Islabikes Luath 26 – although I suspect the Tour of Britain riders this afternoon will be going much faster.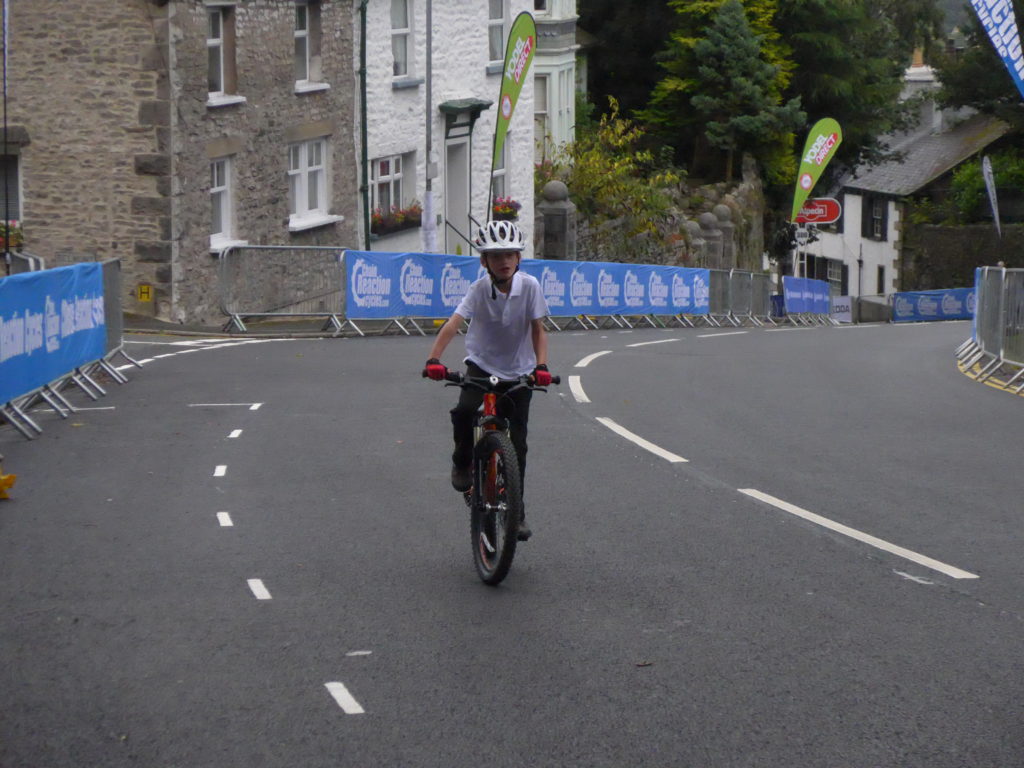 Both boys were beaten to the top by their 14 year old friend on a Cuda Performance 700R, although as you can imagine we were berated about the fact we weren't organised enough to ride it as a handicap race.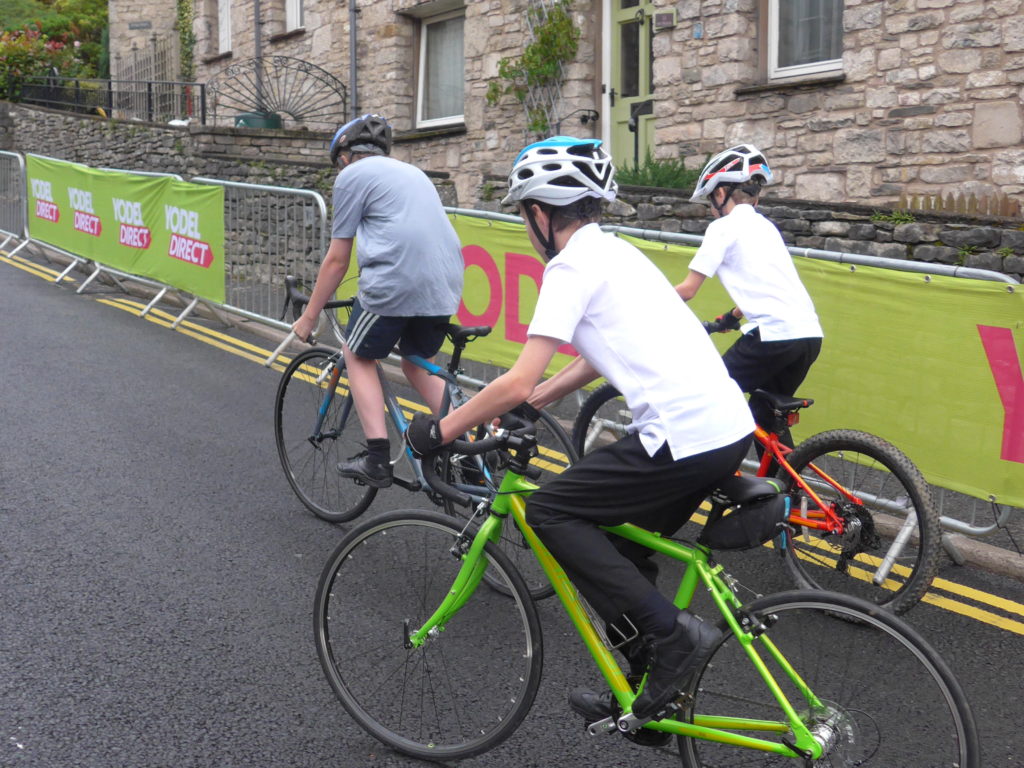 They were, quite literally, on a steep learning curve on the descent as the road is steep, fast, curved and was slightly damp. A skid and grazed elbow proved why mum said not to race – but they never listen do they?
They did the climb and descent of Beast Banks twice before the first day of the school term got in the way – not a bad way to start the term!
For news, reviews and routes about family cycling, follow Cycle Sprog on Facebook or Twitter