Rice pedals and curved frames – the Imagine Project starts to take shape
Last month here on Cycle Sprog we featured an interview with Isla Rowntree about the Imagine Project.  Isla Rowntree is the founder of Islabikes, the quality kids bike manufacturer based in Ludlow, Shropshire, and has embarked on a mission to transform the way children's bikes are manufactured. The Imagine Project aims to design, manufacture and rent out a bike range that is sourced from the waste products of other industries, that will last for generations and can then be fully recyclable at the end of its life – using the principles of what is known as "the circular economy".
I was excited to see a couple of Twitter posts from Isla, updating on progress.
The first tweet shows the progress being made in manufacturing the frame – both in terms of design and construction.
We finally bent the tube! On our homemade bender made from scrap bits. 25.4 0.6 stainless steel. #ImagineProject pic.twitter.com/Y5OEN8WOyl

— Isla Rowntree (@IslaRowntree) November 2, 2016
It's going to be very interesting to see what the final frame looks like. This first clue hints we can expect a curve, and I'm wondering whether it will look something like this cantilever frame designed by Frank Schwinn in the late 1930's to take very heavy loads. Some of the early mountain bikes were based on this design, due their durability of the frame.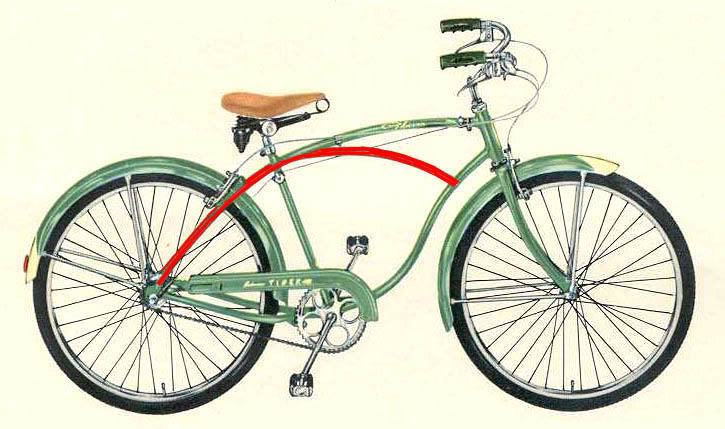 Alternatively we may be treated to something that looks like this stunning Vanhulsteijn bike – although I suspect this is far less likely!!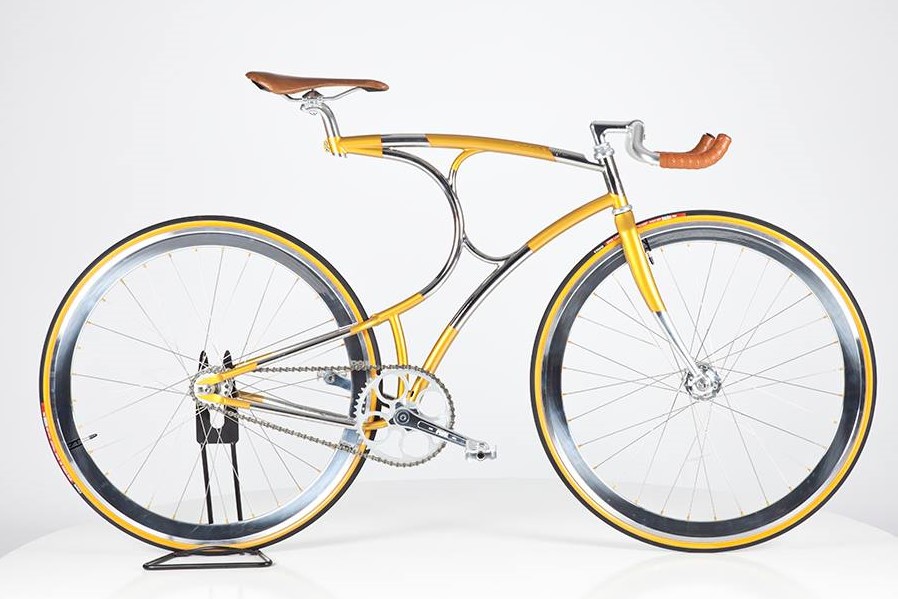 I get the feeling there have been many attempts at getting the "bend" correct, as the team were treated to a bike ride out to celebrate this milestone!
Off out with the team to celebrate the bent tube. @Islabikes #ImagineProject pic.twitter.com/fp5f5Mz66e

— Isla Rowntree (@IslaRowntree) November 2, 2016
The final tweet is the one that really got the kids excited here in the Cycle Sprog household. Rice pedals!!
We're testing pedals made out of rice husks, a by product of rice processing. #ImagineProject @islabikes pic.twitter.com/iYi49Dy8jW

— Isla Rowntree (@IslaRowntree) November 2, 2016
Naturally we had a few jokes at this end, as they do look a bit like giant Rice Krispies.  Our efforts included hoping the rice pedals don't go soggy in the rain, and being good to snack on half way round a route.
@IslaRowntree @Islabikes Hopefully they don't go Snap, Crackle, Pop!!

— Cycle Sprog (@CycleSprog) November 2, 2016
The rice pedals actually have a very boring name (the CK-UB2RH) and are made from the hard husks that protect the rice as it grows. They have been developed by Tony Laing from Chien King Industrial Co.  It will be interesting to see whether these pedals make it to the final product – one of Isla's concerns was that all products need to be sourced reasonably locally, and the rice pedals are from Taiwan.
One thing that may sway the decision is that the rice pedals do smell slightly sweet – what better way to tempt a child out for a bike ride (you'd just need to make sure they don't start licking them halfway round!!)
If you've enjoyed my blog, please do share it with your friends. Follow Cycle Sprog on Facebook and you'll be able to read more about the Imagine Project as I hear about it.