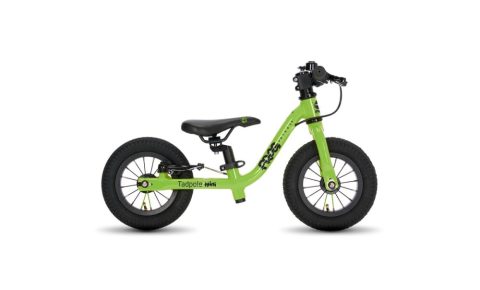 The 10″ wheel Frog Tadpole Mini is one of the very smallest balance bikes available and it's suitable for children with an inside leg of just 24cm
The Frog Tadpole Mini balance bike does have a rear brake which will allow your child to get used to braking when they are ready. However, don't expect a very young child to use them – feet are more than adequate for stopping!
The tyres are pneumatic, which means you can take this bike outside and ride on a variety of surfaces, and there's a quick-release seat post so the bike easily grows with your child.