Leading kids bike manufacturer Islabikes have issued a safety warning on 7,200 of their bikes, telling parents that their children should not ride the bike due to an issue with the forks.
A fork, for those of you not up to speed with bike terminology, are the two long bits that attach to the front wheel. 
Islabikes are going to replace the forks on all affected models, but this will not take place for at least 5 months due to the need to manufacture replacement parts.
In the meantime they are offering a temporary "failsafe" or a replacement bike where possible, and a replacement or larger bike where not. 
Cycle Sprog have spoken to Islabikes Managing Director Tim Goodall to find about more about what the issue is. 
What bikes in the Islabikes range are impacted by the safety recall?
All Creig 20, Beinn 24, Beinn 26, and Beinn 27 models purchased between 5th October 2019 and 16th May 2022 are affected.
ALL Creig 20's are affected – this small mountain bike only launched in October 2019.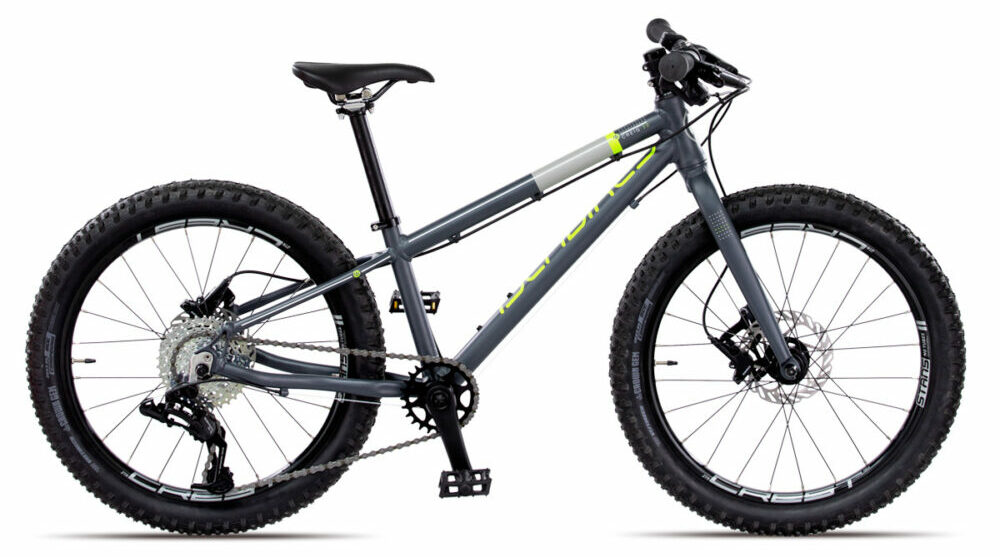 If your Beinn 24, Beinn 26, or Beinn 27 has a frame number within the following ranges, your bicycle is affected:
AA90502551 – AA91218415

AA00129855 – AA11147248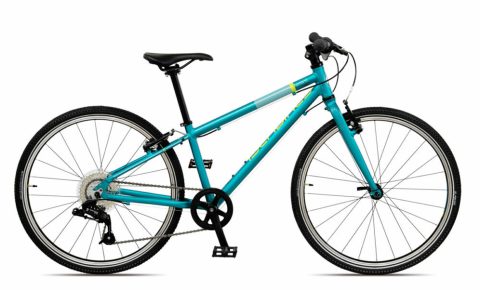 Why have Islabikes issued the safety notice?
A potential defect has been identified with a new design of fork introduced in 2019.  
There's only been one reported case so far involving a Beinn 26.  Thankfully the child was walking with the bike at the time on the way to school.  When they lifted the front wheel off the ground to go up a curb, the forks separated.
Tim Goodall MD of Islabikes confirmed to Cycle Sprog that the bike had only been used under regular conditions and appeared to have no adverse damage (so not been involved in any crashes, or been used for jumping etc)  and had been used to regularly commute to school.
Speaking to Tim it becomes evident that child safety is paramount for the company, and whilst telling parents their child mustn't ride their bike at this time of year is not great news, this is preferable than waiting until the replacement forks are available in a new months time. 
He'd rather there was some short term inconvenience rather than a worse case scenario of the forks coming away from the bike whilst it was in use. 
What caused the issue with the Islabikes forks?
Islabikes have confirmed on their website that the "manufacturing method for these forks is such that the steerer and crown are bonded together. It is this bond that has failed in the reported case."
The crown is the bit where the two sides of the fork join together, and the steerer is the tube above this that allows the front wheel to turn, and fixes to the frame / handlebars. Bonding means these are "glued" together using an adhesive (rather than welded).   
So, in a nutshell, the glue has failed between these two parts.
Bonding failure can occur for a range of reasons, including poor preparation of the surface prior to bonding, poor application of the bonding (where air bubbles form introducing a weak point), attempting to bond materials together that aren't compatible, poor quality bond or degradation due to time, use or excessive heat.   
It's not unheard of in the cycling world, but is more commonly associated with issues with carbon forks that aluminium ones.  
The bikes affected are some of those upgraded by Islabikes in their last comprehensive range refresh, which took place in October 2019. 
This upgrade saw the introduction of the Creig 20 to their range of mountain bikes, plus updates to all models across the entire children's range, including brand new colours and graphics and key performance improvements. 
Their press release from the time states "Modifications to the Beinn have seen the Islabikes classic drop even more weight across all model sizes, notable changes are the addition of an aluminium straight blade fork." 
and 
"The Creig 20 will be fitted with a straight blade aluminium fork". 
Tim Goodall was keen to stress the issue is not with the aluminium fork itself, but with the bonding.  This means other Islabikes with similar fork material, but different designs that don't use bonding, are safe to ride.   This includes the Beinn 20 S and L, which already have a fail safe built in. 
What is the failsafe Islabikes are providing?
For bikes that allow it, Islabikes are supplying a retaining bolt which will act as a failsafe in the unlikely event that the bonding between the steerer and crown fails.  
This can be ordered via the Islabikes website free of charge.   The packet will include a 20mm stainless steel bolt with thread lock applied, a washer, an Allen key, and instructions. It's a case of removing the existing bolt and replacing it as per the instructions.
They will start distributing these fail safes on Monday 27th June 2022, and once fitted a bike will be safe to ride. 
Tim Goodall confirmed that they have enough of these for all bikes that can accept them. 
Does the failsafe work on all affected bikes?
No, the failsafe doesn't work on any of the Creig 20's or on the first two batches of the affected Beinn's due to the construction of these bikes.  
The frame number on the underside of the frame will be used by Islabikes to identify which batch it came from, but if you bought your bike as soon as the new look bikes came out it's likely to be incompatible with the fail safe. 
Replacement Beinn's being offered instead
Those with a Beinn 24, Beinn 26, or Beinn 27 from the first two production batches will be offered a Beinn XS, Beinn S, or Beinn M, in exchange for their old bike whilst stocks last.  These are bikes were designed for smaller adults children transitioning from the children's range.   They use a different fork design and are therefore safe to ride. 
There are not enough of these bikes to go round, so unfortunately once they've run out the advice will be to not use the bike until the new forks are available. 
No temporary fix for the Creig 20
Due to the design of the Creig 20 there is no option for a fail safe to be fitted.  Instead Islabikes are offering Creig 20 customers an upgrade to a Creig 24 for £200, in exchange for their Creig 20.
What should I do if I have one of the affected Islabikes?
Your child should not ride the bike until it has been fitted with a "failsafe" or a new fork. 
If you bought the bike new you should check your email for further instructions. 
If you've bought the bike second-hand, you should contact Islabikes  [email protected], or 01584 708383.
Further details are available on the Islabikes website. 
. Follow us on Facebook, Instagram or Twitter to keep up to date with all things family cycling related.
Other articles you may be interested in: