Well, the Sprogs are finally back at school, and with the relaxation of social distancing rules on the horizon we're starting to look forward to a summer full of cycling here at Cycle Sprog HQ. Here's our round up of what's new in the world of family cycling this month – there's events, webinars, campaigns and new products to keep the entire family occupied!
Affiliate disclosure: Cycle Sprog may get a small commission if you make a purchase from the links in this post. For more information please see our affiliate policy
Big Pedal 2021 – has your school registered yet?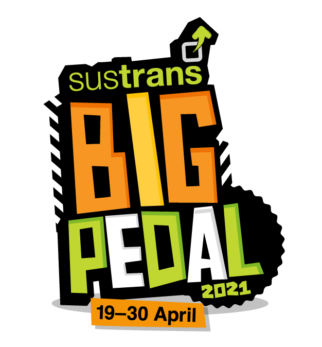 Big Pedal 2021 is nearly upon us, as this year the UK's biggest inter-school cycling, walking, wheeling and scooting competition has been revamped to allow everyone to take part, however they're being schooled.
On each day of the challenge, which runs from 19th to 30th April, schools compete to see who can get the highest percentage of their pupils, staff and parents cycling, walking, wheeling or scooting to school. Pupils learning remotely can take an active journey from home or complete a physical challenge.
Your school can register for Big Pedal 2021 here.
New kids cycling book launched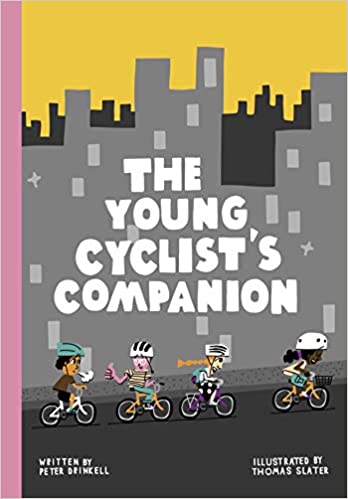 The Young Cyclist's Companion is aimed at young people who are just entering into the world of cycling. It explains all the basics: How to choose a bike (types of bike, getting the right fit), basic maintenance (changing a tyre, cleaning your bike), cycling techniques (pedalling, gearing, cornering, bunny hops) and next level cycling (competitions and training).
Alongisde these informative texts there is a cornucopia of facts and trivia about the unusual habits of famous cyclists, the weirdest, biggest, furthest and longest bikes and journeys, the most useful cycling life-hacks, etc.
Written by author, photographer and cycling enthusiast, Peter Drinkell, it is brought to life with bright colour photography and illustrations by Thomas Slater and is published in hardback on 1st April 2021, but copies can be pre-ordered now for £12.99.
Ongoing kids bike shortages
Whether it's Brexit or Covid-19 related, there doesn't seem to be a day that passes without a media article about issues various industries are having with getting enough stock to fulfill customer demand. The cycling industry is certainly no exception. If you've tried to buy a new or used kids bike recently then you'll realise that there's reduced choice around and some brands have put their prices up.
If you know your Cycle Sprog has outgrown their bike, then it pays to start looking around in plenty of time (especially if you're needing one in time for a birthday present).
Our article on where to buy a kids bike lists places we recommend looking at the current time.
49% of parents have a used kids bike to sell on
Given the shortage of new bikes, it's interesting to learn that research conducted by The Bike Club has found that just under half of people with children aged between 5-11 (49%) have an unused kids bike. And those in the West Midlands are the worst at passing those bikes on with 14% saying they have stored an unused kids bike for more than 10 years, at least twice as high as any other region in the UK!!
With 12.5 million used kids bikes estimated to be sitting in sheds and garages around the UK there's really no need for any shortage of kids bikes at all.
To make it easier to sell on used kids bikes The Bike Club have launched the reCycle scheme – simply get an online quote for your quality used kids bike and they'll send a courier with a box to pick it up.

Campaign of the month: Report those pot holes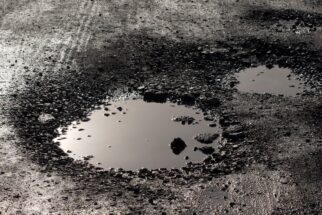 Did you know that local councils have a duty to maintain the roads, but they can only fill a pothole if they know about it?
Cycling UK set up FillThatHole so all road users can have an easy way to report potholes and road defects wherever you find them. It's easy to use and Cycling UK contacts the right people to get the roads repaired.
If there's a pothole making your family cycling dangerous, report it now.
Cycling With Childen Active Travel Panel Discussion
Join Cycle Sprog founder Karen Gee and Family Cycling UK Facebook Group founder Ruth-Anna McQueen on Friday March 26th for a panel discussion on cycling with children as part of the Cycling@TeaTime sessions hosted by The University of Westminster Active Travel Academy. Reserve your place now.
Islabikes: founder steps back, and Beinn 27 discontinued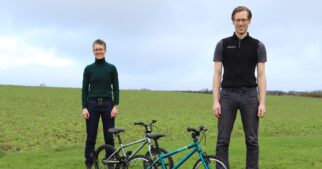 Isla Rowntree has stepped back from the helm of the company that she set up 15 years ago. Read more about her handover to her very first employee here.
Islabikes have also confirmed that they have discontinued the Beinn 27, which was their largest wheel size offering and replaced the Beinn 26 large less than 3 years ago.
As a replacement for the kids Beinn 27 Islabikes have launched a new Beinn adult bike. Whilst this is primarily aimed at grown-up riders who find that conventionally sized adult bikes are uncomfortable or simply don't fit, Islabikes do say it caters for taller children and is available in three sizes for riders between 4'9" and 5"8" (147-173cm).
British Cycling's Ignite webinars now online – and new pelvic floor session coming soon
British Cycling has been running a monthly series of webinars for women and girls in cycling in an attempt to close the gender gap in cycling, provide more opportunity for women and girls and reduce dropout.
If you missed the first sessions, they are now available to watch online:
Kelly McNulty discussing the menstrual cycle here: https://www.youtube.com/watch?v=IQfY8N_TMcM&t=1s
Sarah Chantler on nutrition https://www.youtube.com/watch?v=dGCSLC6nShM&t=2s
You can sign up for future webinars here – the session on April 21st is about the pelvic floor, something we know many mum's have issues with after childbirth.
The details of the session tell us:
"The pelvic floor is a part of female anatomy that we *still* don't really talk about, which is ridiculous because many women suffer irresistible urges, leaking, feelings of discomfort, lower back pain and constipation – all of which can be helped with education around how the pelvic floor works. Add into the mix that female athletes are more likely to have pelvic floor issues and it's even more important.
Join us for this 90-minute workshop to find out what the risk factors are and how to minimise them, how your pelvic floor will change over your lifetime, and how to incorporate pelvic floor exercises into your training. It will also include a practical section on how to do a pelvic floor exercise correctly."
Bike Trailer Website revamped
Pendle Bike and Trike Racks have just relaunched their website, offering a range of racks and trailers for families of all sizes and abilities. Founded in 1988, all their products are designed and manufactured and tested in the UK. Their range includes options for transporting and storing both bikes and trikes.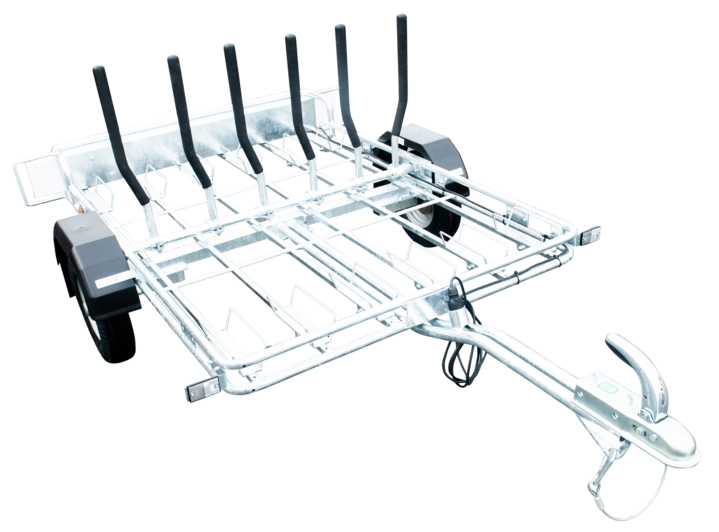 We know a number of families struggle to transport all their bikes – especially as the Sprogs start to get older. This 6 bike trailer (£980 plus delivery) is a great way to take all your bikes away on your summer camping trips.
It holds up to 6 bikes or a trike and 3 bikes, making cycling accessible for all families. It would also be a great investment for a cycling club needing to transport bikes to events (they also do a bigger 12 bike version for those who need it).
Lease scheme extended to include Micro Scooters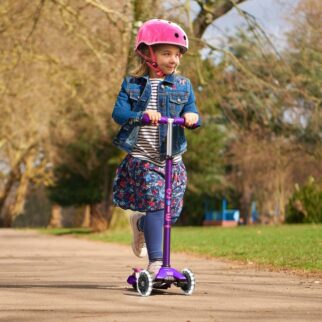 The Bike Club have extended their offering to include Micro Scooters, so if your Cycle Sprog is also a Scooting Sprog you can sign up for between £3.25 and £6.25 per month. They have scooters for all the family, from ages 2 through to grownup.
Lease a Micro Scooter now via The Bike Club
New Cycle Sprog website
The eagle eyed amongst you may have noticed that this website looks a bit different to last time you were here. We've FINALLY got round to updating the website after 9 years. It's been a mammoth task, and we're only part way through, so do bear with us while we continue to tweak things. If you have any feedback on the navigation and ease of use, do please let us know, as we're trying to make it much easier for our wonderful readers to find the information they need.
If you've enjoyed reading this article, please do sign up for our newsletter - we'll keep up updated when we have new articles which may be of interest. Thanks! 
Other articles you should check out whilst you're here: