Black Mountain Introduce EZ:SHIFT Shifter
Black Mountain Bikes have released a new gear shifter on their 18" wheel KAPĒL and 20" wheel HÜTTO bikes. 
It's designed to combine the simplicity of a 'twist-grip' shift, with the extra leverage of a trigger/thumb shifter.
EZ Shift Shifter
Brand:  Black Mountain Bikes
Product: EZ Shift Shifter

7 speed thumb/twist shifter
Found only on Black Mountain geared models - KAPĒL and HÜTTO

Designed to make the shifting process easier for small hands and require less strength to operate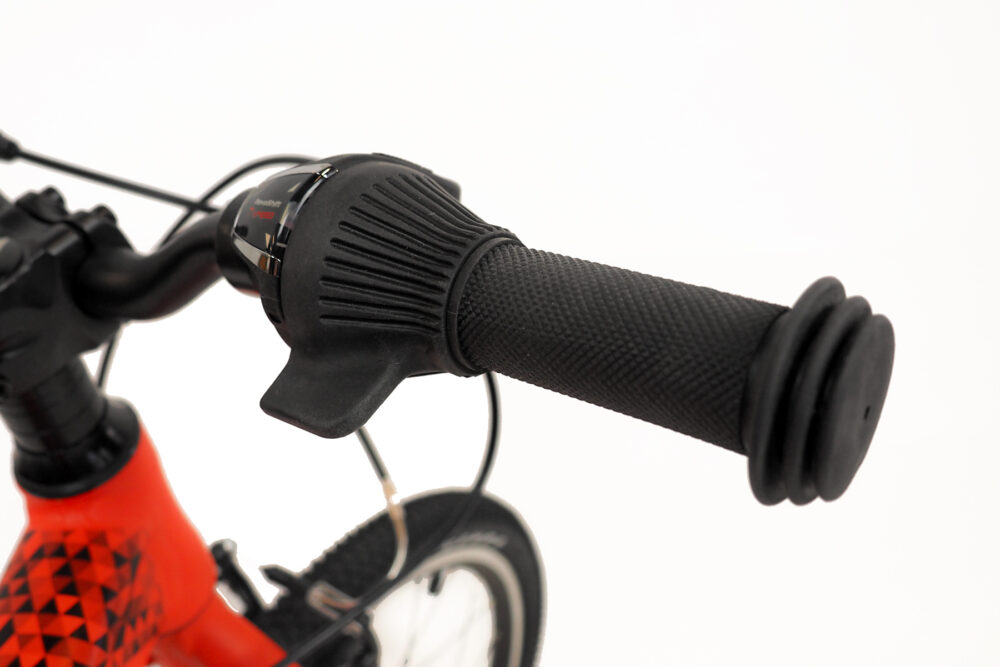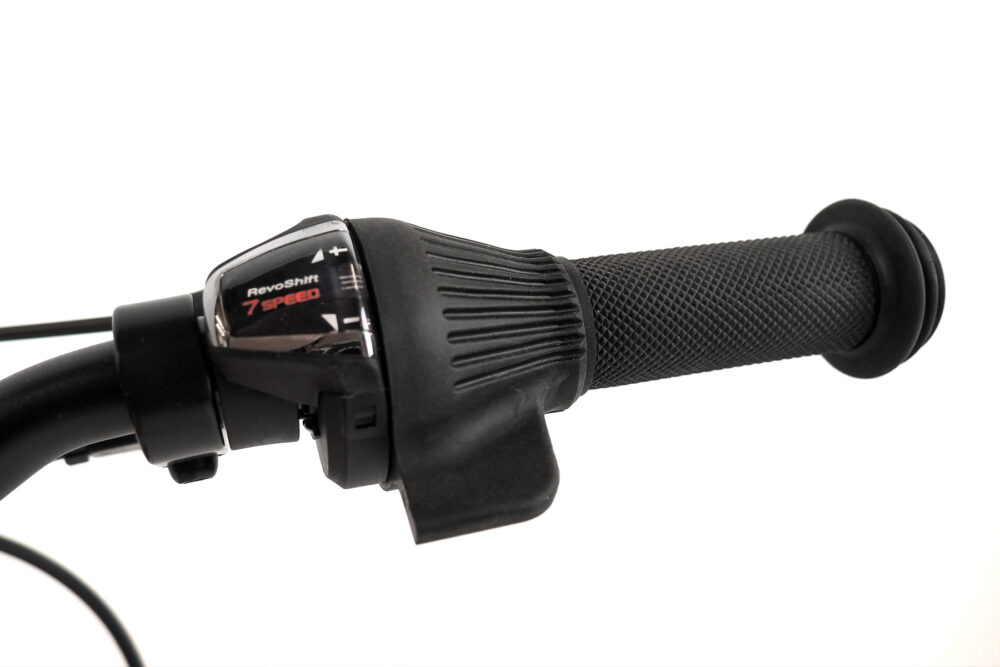 Scaling down bike components for kids is crucial for a positive, fun and safe riding experience.
We've seen it with brake levers and other components, but gear shifters are harder to shrink.
Traditionally you have two main options, one being a twist grip style, the other being a trigger system.
Each has advantages, but both can be tricky to operate due to the forces needed to push or twist.
Black Mountain's idea is to add a lever to the twist grip system so that smaller hands have something to push against and make those shifts easier.
Redesigning the rubber grip on the shifter certainly looks like it will help.
We're looking forward to getting our hands on one to try out and see what our test team think!
Better gear shifting for small hands?
Black Mountain have been built on innovation, with their bikes converting from balance bike to pedal bike and having a growing frame.
It's not surprising therefore that they decided to turn their attention to the components on their bikes with the EZ:SHIFT designed to make gear changes easier for young riders.
They continue to use the Shimano RevoShift 7 speed shifter the HÜTTO and KAPĒL have always been specified with, but have developed a new moulded outer that makes it easier to change gear, especially at those crucial steep points during a ride.
We asked Black Mountain why they'd make this change:
"The biggest challenge children have when moving on to their first geared bike is dealing with shifters that have not been designed for them.

A twist shifter requires good grip strength to actually hold the shifter when twisting into the final gear.

A thumb/trigger shifter benefits from higher leverage but still requires significant thumb strength and range of motion that young kids' hands just don't have"
"We looked at this from the young riders' perspective and designed a shifter that works specifically for them.

With EZ:SHIFT you get the ease and safety of a twist shifter with the hand always in contact with the grip, plus the power of a trigger shifter when you need it most, to get the rider in to the lowest gears.

No more stalling halfway up a hill with your young'un struggling to find first gear!"

Black Mountain
It's great to see Black Mountain continuing to develop and innovate. If this makes shifting easier then that will be a great step forward to helping kids progress when they move on to geared bikes.
The latest versions of the HÜTTO and KAPĒL will all feature the EZ:SHIFT.
Other key updates on the models include a change in wall profiles of the frame tubes to save 0.2Kg on all KAPĒL & HÜTTO models and the use of 18" Kenda Small Block 8 tyres on the KAPĒL.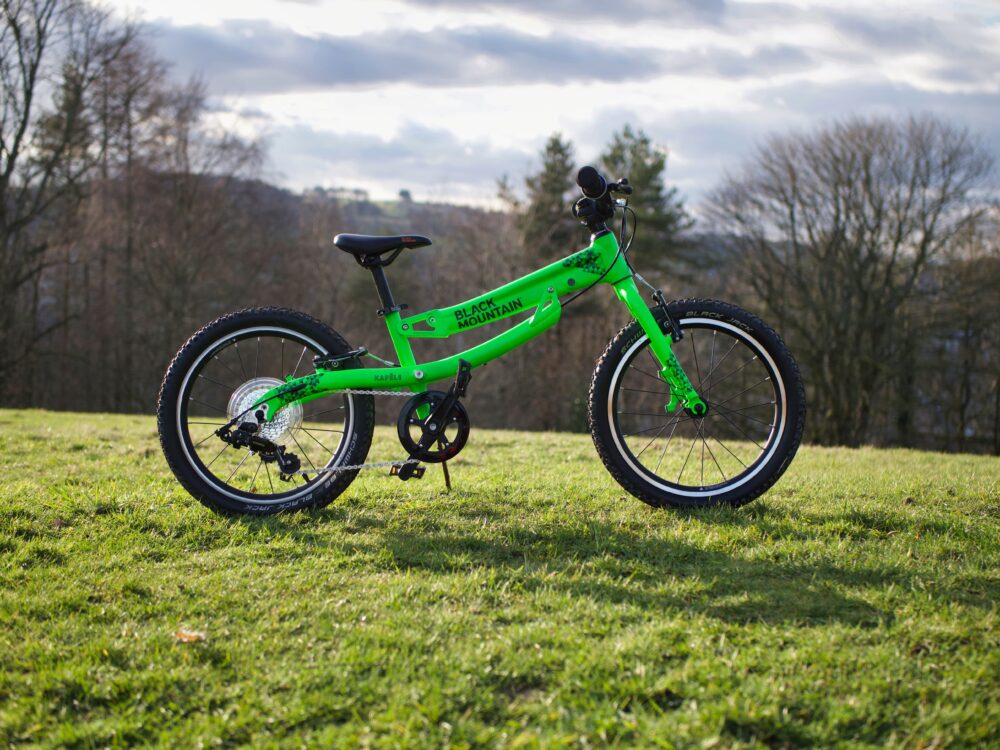 Everything you need to know to keep cycling through winter