The 2019 Tour de France yellow jersey design has been revealed, and the kids size replicata TDF jerseys are just becoming available in the shops.
As is now the custom every year, there is a new look for 2019. It's a particularly exciting year for the yellow jersey, as it's celebrating it's 100th birthday! The jersey was first worn on 19th July 1919 and to celebrate this centenary there's something quite special happening this year.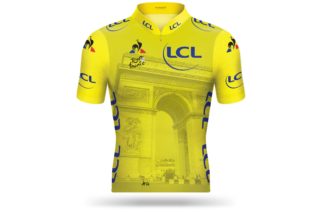 The TDF organisers are going to be presenting a different yellow jersey every day to the race leader.  It will have a background photograph related to that particular stage.
Three of the designs have been chosen to be featured on the replica jerseys that us normal people can get our hands on, but only the last stage (featuring the famous end of the Paris sprint) is available in kids sizes (as shown above).  The kids jersey has an RRP of £70
For adults (and larger teenage Cycle Sprogs) there are two other designs available – the  "Janune Départ" jersey  celebrates the Grande Departe from Brussels, featuring the city's landmark Atomium.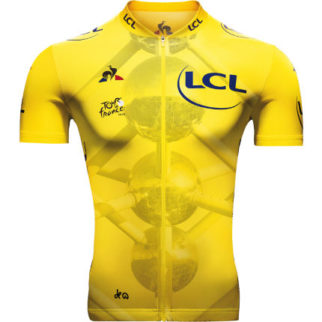 The other adult sized replica jersey shows the legandary mountain stage that takes  Col du Tourmalet: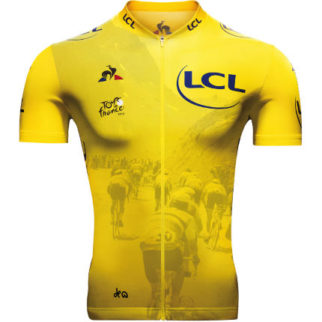 There's also a  kids size King of the Mountains jersey, (RRP £65) available, but this doesn't feature the photographs (presumably because it's not having a big birthday this year!)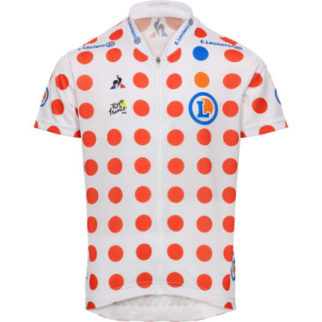 Every year the kids size TDF jerseys sell out really quickly so don't leave it too late if you want one. If you want to know more details about how the wash and wear you can check out our review post here.
Where to buy the 2019 Tour de France kids size replica yellow jersey:
Click here to buy a kids size yellow jersey
Other articles you may like:
Affiliate Disclosure:  In order to make a living, and to be able to continue to keep Cycle Sprog running, we use Affiliate Links within this post. This means that if you click on some of the links and make a purchase we may get a small commission. This doesn't affect what you pay, but means we can continue to write articles like this one – thanks for your support.