The best Christmas presents for kids who like to cycle – 2021
With all the uncertainty surrounding Christmas again this year, one things for certain.  Give the little person in your life a cycling related gift and they'll be loving it not just on Christmas Day but years to come!
We've put together a selection of great Christmas gift ideas for children of all ages who love to ride their bike.
From books, helmets, bikes and accessories we've picked our favourites that would make the perfect Christmas presents for cycling families everywhere.
Cycle Sprog is a reader supported website. When you buy through links on this page we may earn an affiliate commission.  Learn more here 
Subscription to the Bike Club from £4.99 per month
If you're looking for a bike this Christmas, then rather than buying why not consider a subscription to Bike Club the children's bike rental specialists.
They only stock quality kids bike brands such as Forme, Frog, woom and Squish that we have reviewed and recommended.
It's an easy way to take the hassle out of having to deal with the buying and selling of bikes each time your child grows.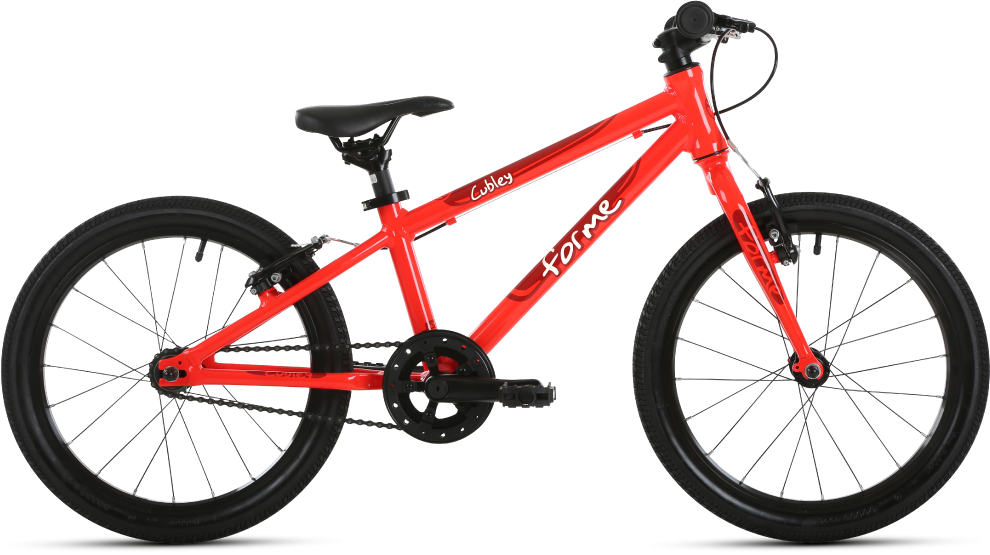 Books about cycling
Check out the Cycle Sprog book store for all our recommendations for books aimed at Cycle Sprog of all different ages - plus you're supporting your favourite family cycling website AND independent book sellers at the same time! 
From picture books for toddlers through to stocking fillers for  grown adults we've got a huge range of cycling books. 
Last shipping dates for orders are:
2nd class - Monday 20th Dec
1st class - Tuesday 21st Dec
Tigo kids cycle clothing
Tigo Bikes are the ultimate in bike accessories for little Cycle Sprogs. Their range keeps you warm, dry, visible, safe and looking stylish on your bike.
With some products, including gloves, aimed at children as young as 2 there really is something for every Cycle Sprog!
My Bike Long Puzzle
From Londji, a Barcelona-based brand that brings a quirky freshness to kids' puzzles and games. My Bike Long Puzzle is a whole 3m long, so it's a bit of an adventure putting it together!
It features a whole crazy gang of cycling animals biking from morning to night across a fun landscape of different terrains. Saddle up and get them going!
Cycling themed Playmobil
Kids who love to cycle just love to play with toys about cycling, and thankfully Playmobil have a number of different sets that are just perfect for this.
Shotgun Tow Rope and Hip Pack
The Shotgun Tow Rope and Hip Pack is a quick and easy to use solution to help your mini shredder up any steep hills or at the end of big day.
The tow rope can be stored neatly in the hip pack, which is perfectly proportioned to be used by the child. It's lightweight and super comfortable to wear. A beautifully simple solution to a common issue.
Cycling lego
If your Cycle Sprog loves to build things as much as they love to ride their bike, then these lego kits are the perfect Christmas present
Hornit Hero 14
The brand new Hornit Hero range of 14" and 16" wheel starter bikes only launched this summer and are a great choice if you're looking for a lightweight, quality bike for your child to start their cycling adventures on.
The HERO range features a belt drive rather than a traditional greasy bike chain, meaning lightweight efficiency that requires zero maintenance and should keep little fingers and clothes clean. Ideal!
You can read our review of the Hornit HERO 14 for more details.
Wheeli
More a present for mum or dad rather than the little one! 
If you've ever pushed a kids bike along you'll know that it can play havoc with your back, especially if they decide to abort the mission miles from home.
Wheeli aims to offer a simple solution to this problem.  It's is a handy reach-extending bike push handle specially developed for use on junior & first peddlers with 14 inch to 20 inch wheels.
Knog + USB Rechargeable bike lights
The Knog + (pronounced "plus") are 100% waterproof and totally versatile USB rechargeable bicycle lights.
Mount the lights to your handlebars, forks, seat posts and stays, or use the integrated wearable clip to attach the light to your shirt pocket or panniers.
If this isn't the right light for your child, check out our article on the Best Kids Bike Lights for many more ideas
Keep up to date with the latest Cycle Sprog articles
Sign up to receive our newsletter straight to your inbox.