As we fast approach Christmas it's worth remembering that for all the difficulties 2021 has delivered, it's also given so many people the chance to get our and enjoy cycling.  Thousands of children have learnt to ride and a huge number of families used Lockdown 1.0 as an opportunity to get out on two wheels and explore their neighbourhoods.      To celebrate this, we've brought together some of our favourite new products from the past 12 months that will make amazing Christmas presents and stocking filler gifts for cycling kids and families of all ages.
The Best Cycling Christmas presents for kids (and a few for adults!)
From picture books and balance bikes for the smallest Sprogs, through pedal bikes, toys and clothing to a few things to keep the adults happy, we've picked our favourite new products that would make the perfect Christmas presents for cycling families everywhere.
AFFILIATE DISCLOSURE:   When you buy through links on our page we may get a small commission if the retailer has an affiliate scheme. You can find out how this works in our affiliate policy. Thanks for supporting us in this way!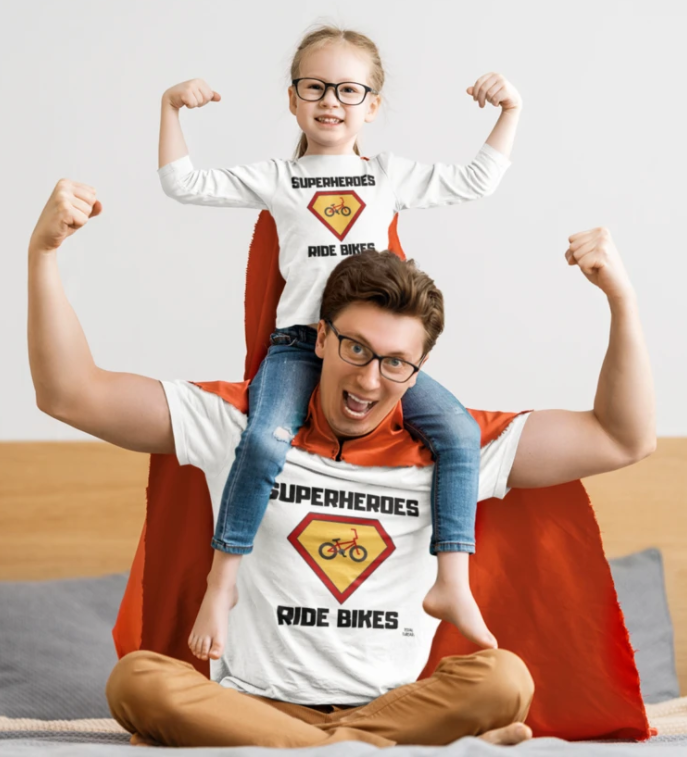 PedalThreadz are a cycling obsessed, York based t-shirt brand who launched during lockdown.  They have a brilliant range of adult and kids t-shirts all made with the softest organic cotton, and all their packaging is plastic free too.
So you can get Christmas Presents for all the family – the only problem will be choosing which of the many fabulous designs to gift this year (and which to buy for yourself!)
Buy now:  Pedal Threadz T-Shirts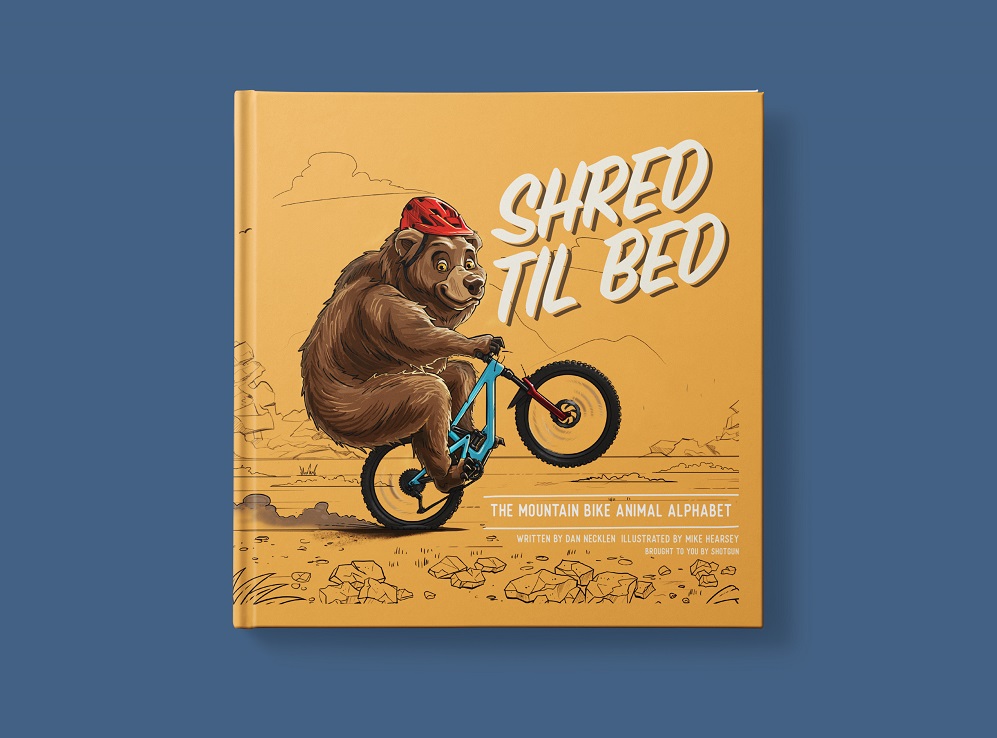 For younger Cycle Sprogs, this beautifully illustrated alphabet book is an inspirational, educational and fun gift all at the same time.    Learn the different techniques each animal is performing, at the same time as learning your A to Z!
Buy Now: Shred to Bed MTB Animal Alphabet Book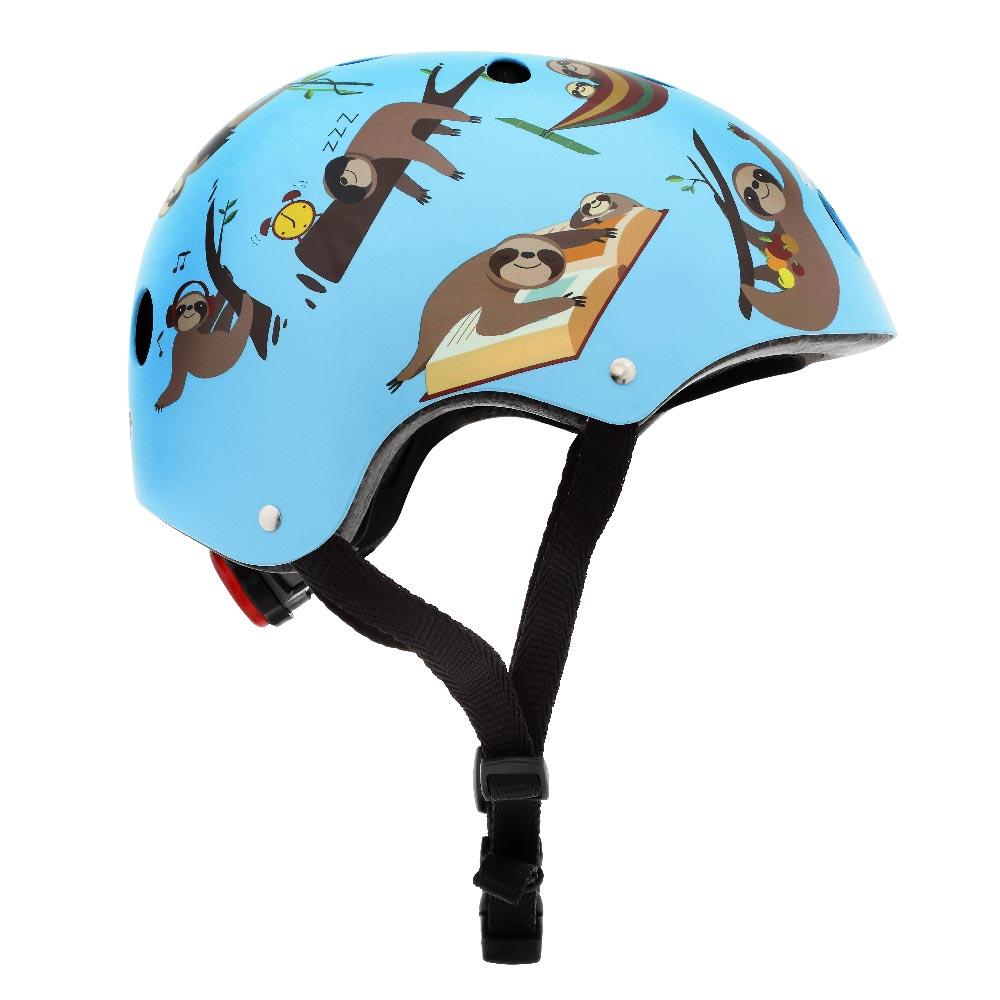 Hornit have recently released some new designs of their popular kids cycling helmets – and they are so cute!!! Unicorns, Sloths, Llamas and Spiders are all now available to accompany you on your bike rides.
Kendal Mountain Festival Film Pass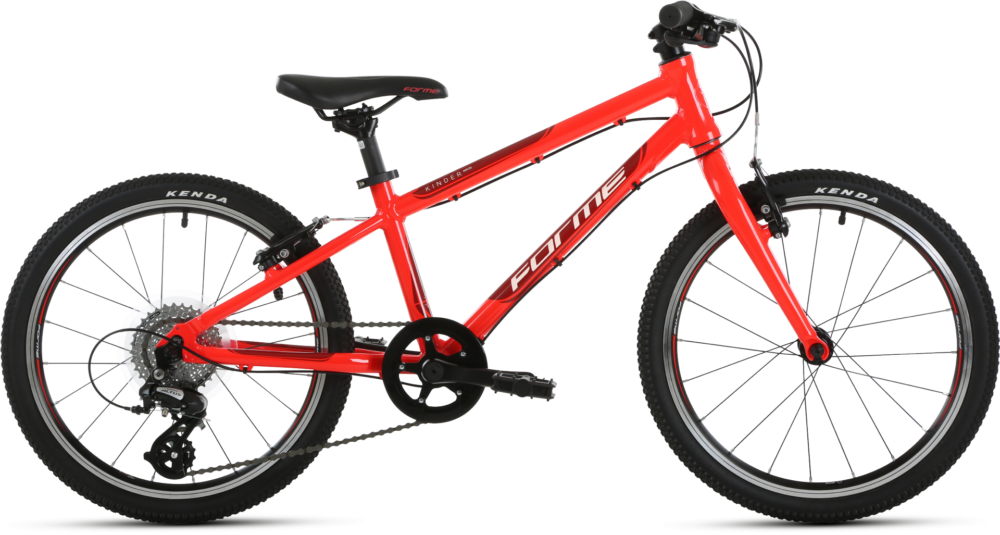 Derbyshire based Forme Bikes launched their new lightweight kid's bike range earlier this year. Each model is named after a local cycling location – for example, the Kinder MX20 pictured above is named after the iconic Kinder Scout in the Peak District national park.   These are great, all round bikes for kids of all ages who will be equally happy riding to school as getting muddy at the weekends, and come in wheel sizes from 14″ through to 26″.
You can lease Forme Bikes on a monthly basis via The Bike Club – if you've not heard of them yet, they are really taking the kid's bike world by storm!
Pay a monthly rental fee and they'll lease you one of their fleet of quality kids bikes. When your child grows out of it, simply return the bike and upgrade to the next size bike.  It's hassle free and environmentally friendly too, plus they're giving 50% off your first 3 months rental if you order before 3rd December, to avoid the Christmas rush!
LEASE NOW:  Forme Bikes from The Bike Club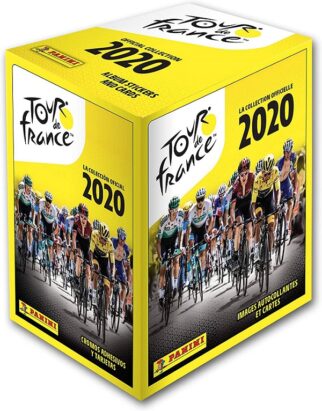 It may have been delayed, but when it happened Le Tour 2021 certainly didn't disappoint!  And if you've got a Cycle Sprog who loves all things statistical about the riders, these stickers will keep them occupied for ages.    My youngest Sprog has spent the past few months memorising the stats, and recreating the stages with the cards across the living room floor!
Buy Now:  Tour de France stickers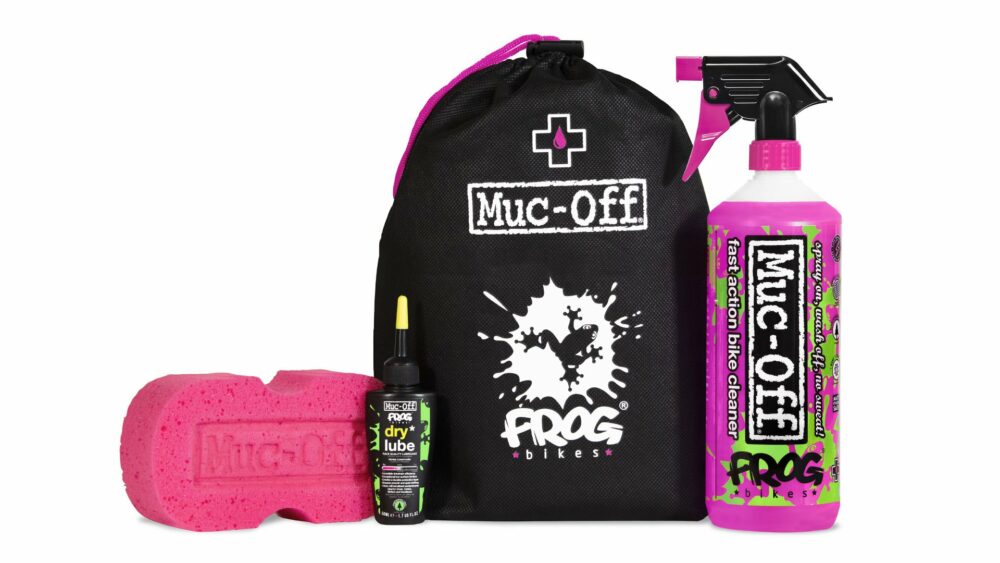 It's all well and good going for a family bike ride, but someone has to clean up afterwards.  Make sure it's not you, by encouraging your Cycle Sprog with this great new kids bike cleaning kit from Frog Bikes and Muc-Off.
The kit contains  Nano Tech Bike Cleaner 1L,  Bio Dry Lube 50ml, Expanding Microcell Sponge,  3 Muc-Off stickers, 2 Frog stickers and all comes in a drawstring carry bag.
Both the Nano Tech Bike Cleaner and the Bio Dry Lube formulas are fully biodegradable and solvent free, which means they're both safe for the environment and the user. The Expanding Microcell Sponge is vacuum packed, using fewer packaging materials and taking up less space when shipped, therefore helping to reduce the product's carbon footprint.
BUY NOW:  Frog Bikes Muc-Off Kids Bike Cleaning Kit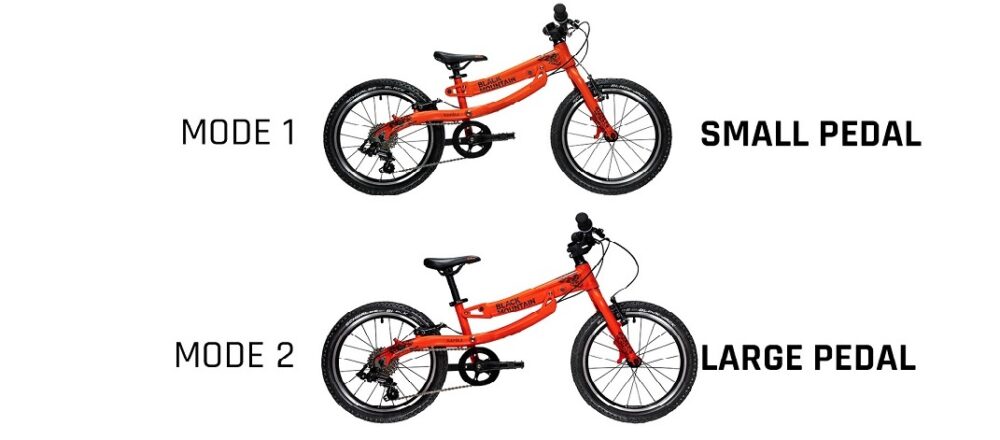 Black Mountain Bikes are another company taking the kids bike market by storm.  They've designed a "growing bike" that has a frame you can extend as your child grows, meaning you don't have to buy as many bikes.
The latest additions to their range are the 18″ wheel KĀPEL and the 20″ wheel HÜTTO, which both come fitted with gears for when your child is ready to start using them.
The bikes can also be used in a balance bike mode if you're child hasn't yet mastered the art of pedalling (but you need an additional converter kit for that).
At a time when there's a real shortage of quality kids bikes available, a Black Mountain will give you peace of mind that your child has a bike that will see them through their next growth spurt.
Black Mountain have also released a nifty little saddle called the NOTCH for their smaller balance bikes.  It reduces the inside leg measurement for their popular PINTO and SKÖG bikes by 5cm when in balance bike mode, meaning kids can get on these bikes even younger!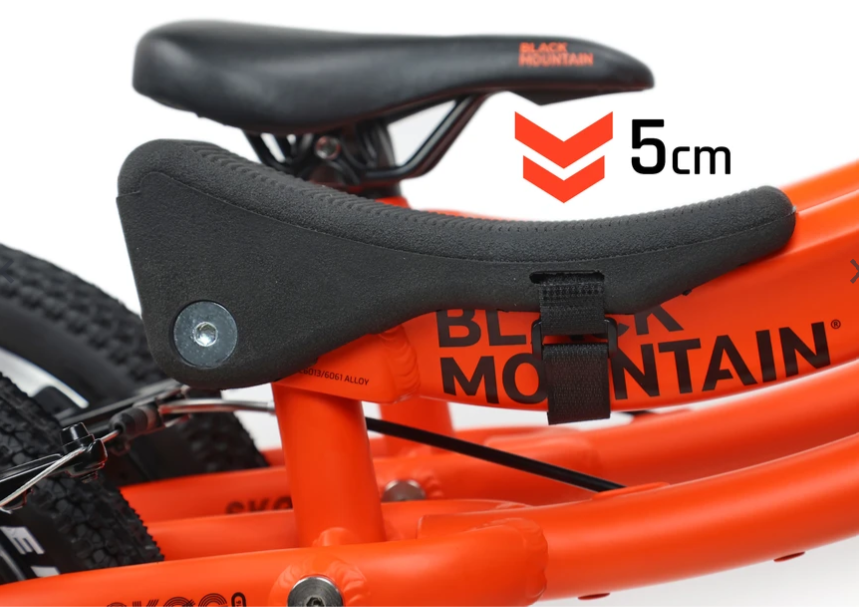 Buy now: Black Mountain NOTCH saddle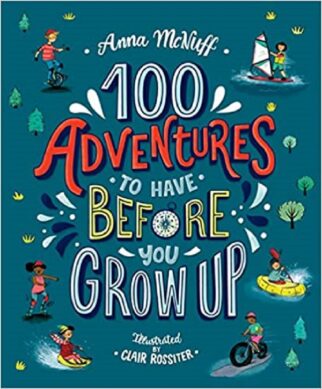 Long distance cyclist, professional adventurer and Girl Guide ambassador Anna McNuff is out to inspire everyone to have an adventure – where ever you live!
Buy Now:  100 Adventures to Have Before You Grow Up by Anna McNuff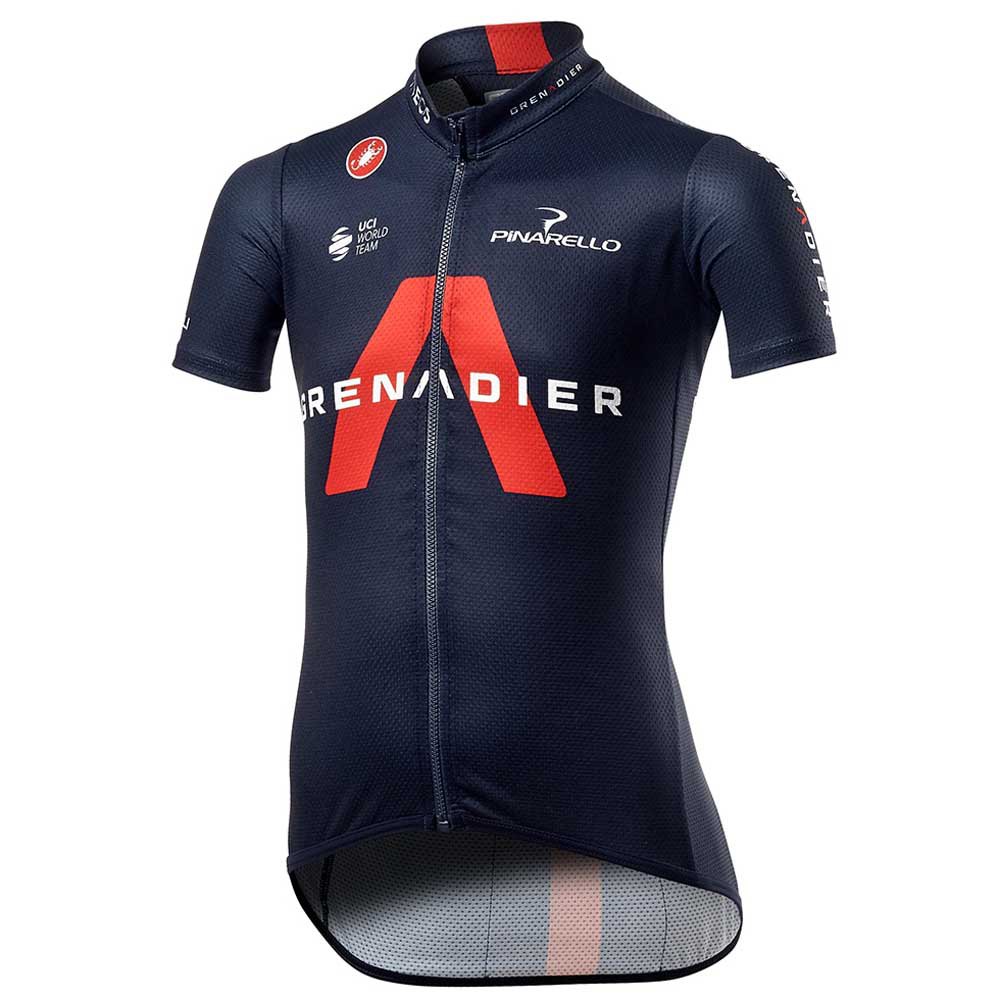 If your Cycle Sprog was inspired by Tao Geoghegan Hart's incredible victory in this year's Giro d'Italia, then the 2021 Ineos Grenadiers kids sized race replica jersey is the perfect Christmas present!
Buy now:  Ineos Grenadiers kids size jersey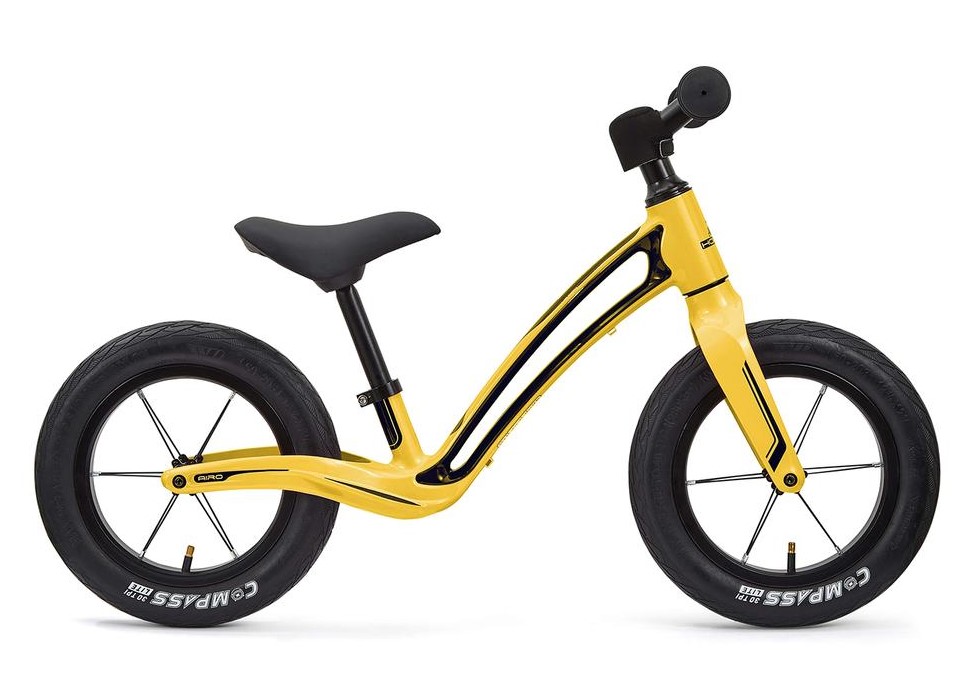 Launched just in time for Christmas 2020, the Hornit AIRO is one of the lightest balance bikes available, weighing in at just under 3 kg, meaning that your little one will be able to pick it up and move it around really easily.  The impressive thing about this bike is that it's also got "proper" tyres, meaning you can go all sorts of exciting places on it and your Cycle Sprog will have a really comfy ride.
Buy Now: Hornit AIRO balance bike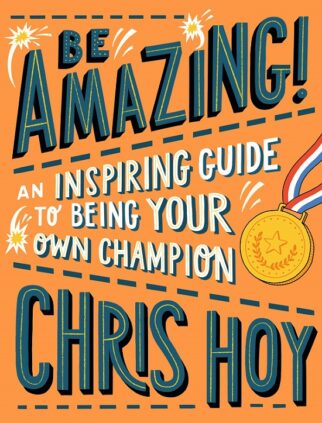 Sir Chris Hoy knows a thing or two about what it takes to succeed at your chosen task. The Olympian is now out to inspire the next generation, sharing his wisdom in a book aimed at ages 9 to 12 year olds.  Chapters include "Dare to Dream", "Get Inspired", "Feel Positive", "Fantastic Failure" and most importantly, "Enjoy It".
BUY NOW:  Be Amazing by Sir Chris Hoy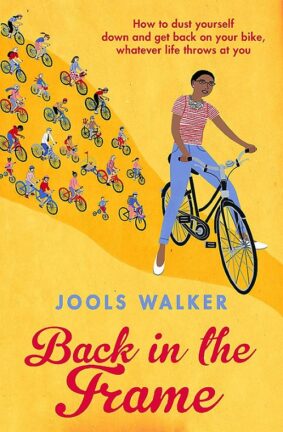 Here's one for the adults – after all, why should the kids get all the Christmas presents?
Jools Walker AKA Lady Velo writes a no holds barred autobiography about her journey through life and the role that cycling has played.  A far cry from the majority of cycling books about white male racers winning yet another race, Jools takes us on an emotional journey from a 3 year old on a green trike racing around her East London home through her battles with self confidence and depression to being one of the most stylish cyclists in Britain, at the forefront of making cycling more inclusive for everyone.
Buy now:  Back in the Frame by Jools Walker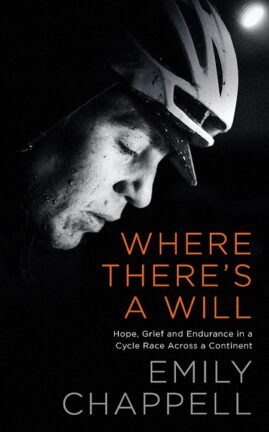 Another great Christmas gift for cycling adults, or for older teens.   THE cycling book of the year, Chappell has been named Women's Cycling Writer of the Year 2020 and shortlisted for the Wales Book of the Year Non-Fiction Award and the Boardman Tasker Award for Mountain Literature as well as being longlisted for the William Hill Sports Book of the Year.
In 2015 Emily embarked on a formidable new bike race: The Transcontinental.  4,000km across Europe, unassisted, in the shortest time possible.
On her first attempt, she made it only halfway, waking up suddenly on her back in a field, floored by the physical and mental exertion.
A year later she entered the race again – and won!   This is her story.
Buy Now:  Where There's A Will: Hope, Grief and Endurance in a Cycle Race Across a Continent by Emily Chappell
I hope there's something here for everyone to choose to bring a little cycling magic to your Christmas day, however you are celebrating this year.    I'd love to hear how the gifts are received – don't forget you can tag #CycleSprog on Instagram, or head over to our Facebook Page. 
If you've enjoyed reading this article, please do sign up for our newsletter - we'll keep up updated when we have new articles which may be of interest. Thanks! 
Support Cycle Sprog!
If you've found this article useful you can buy us a virtual coffee (or two!) to say thanks and help us keep the Cycle Sprog website going. 
Other posts you may find useful: