As more women take up cycling, there naturally becomes an increasing number wanting information about cycling during pregnancy.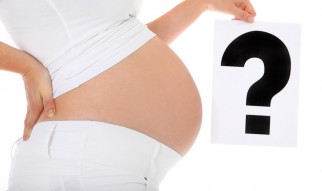 The UK Medical Officers have recently released guidance about exercising and cycling during pregnancy, which is really useful and spells out how cycling can remain a safe activity throughout the 9 months. However, it can be a big step from knowing that something is safe, to actually doing it.
Worrying about choices whilst pregnant is normal (and it doesn't stop once the baby is born!) So, to help expectant mothers (and fathers) everywhere, we've brought together a selection of links to articles about cycling when pregnant.
The best people to ask are those who've already done it – they can share the highs and lows of cycling with a bump, and understand your nervousness about riding with a new life on board.
The main rules everyone seems to agree on are to listen to your body, take it easy (unless you're a Paralympic or Olympic cyclist already!) and never, ever cycle in the ice. Of course, we need to say at this point, please consult your midwife or GP before cycling if you have any complications with your pregnancy.
Mum's own experiences of cycling during pregnancy
CTC's Victoria Hazael writes about how she continued cycling until the 39th week of her pregnancy
Guardian writer Sam Haddad, explores peoples' reactions to her continuing to cycle whilst pregnant
Dawn Rahman writes here on Cycle Sprog about her experiences of cycling up until week 39 of her pregnancy, including leading Breeze Network rides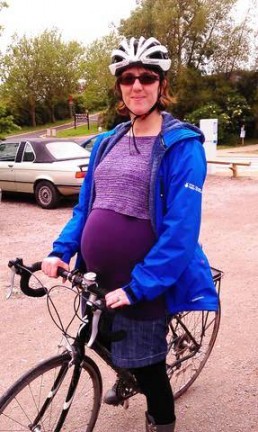 US based author Marion Rice highlights some useful tips for mums-to-be considering whether they should continue to cycle during pregnancy
Cathy Bussey writes about how it's fine to choose not to cycle when pregnant, and has advice on other ways to keep fit while you're not in the saddle.
Cycle Chic in Copenhagen celebrate Danish women cycling during pregnancy with some really inspirational photographs
Elite cyclists on pregnancy
Sally Bigham the 2016 European mountain bike marathon champion has written about her experiences of cycling whilst pregnant.
Paralympic legend Dame Sarah Storey has cycled throughout her pregnancy. There are a large number of interviews with her, including the Guardian and The Daily Telegraph
Suzie Mitchell who won the UCI Track Cycling Masters World Championships just 4 months after giving birth to her daughter has written several articles about her experiences in a book called Pregnancy to Podium.
Have you cycled during your pregnancy? Are you expecting, and trying to decide whether to continue cycling? We'd love to hear your stories, so do come over to the Cycle Sprog Facebook page and let us know how you're getting on, or tag your Instagram posts with #CycleSprog
Other articles you may find useful:
This article was first published in May 2013 and updated to reflect the new medical guidance on cycling went pregnant which was issued in June 2017.
If you've enjoyed reading this article, please do sign up for our newsletter - we'll keep up updated when we have new articles which may be of interest. Thanks!