Regular Cycle Sprog readers will know that we're currently on a cycling and road trip around the Pacific North West of Canada and the USA, hoping to cycle in a number of iconic places. Well, you can't get much more iconic than Portland, Oregon – often known as the bicycling capital of the USA. It's a city that's invested a lot of money in integrating cycling into the transport system, and as a result has some of the highest levels of cycle commuting in the US.
Naturally Portland was on our itinerary, and we were really hoping that 8 year old T's foot (which got injured during our time in Vancouver) would heal in time for us to cycle there. He's been brilliant at keeping it clean and dry for over the past ten days, despite us camping at lakeside and seashore locations in Washington State and Oregon.
We also had a day and a half in Seattle, where we were introduced to the American obsession with the motor vehicle. This may look like a multi-storey car park, but it's actually two lanes of elevated traffic, moving nose to tail!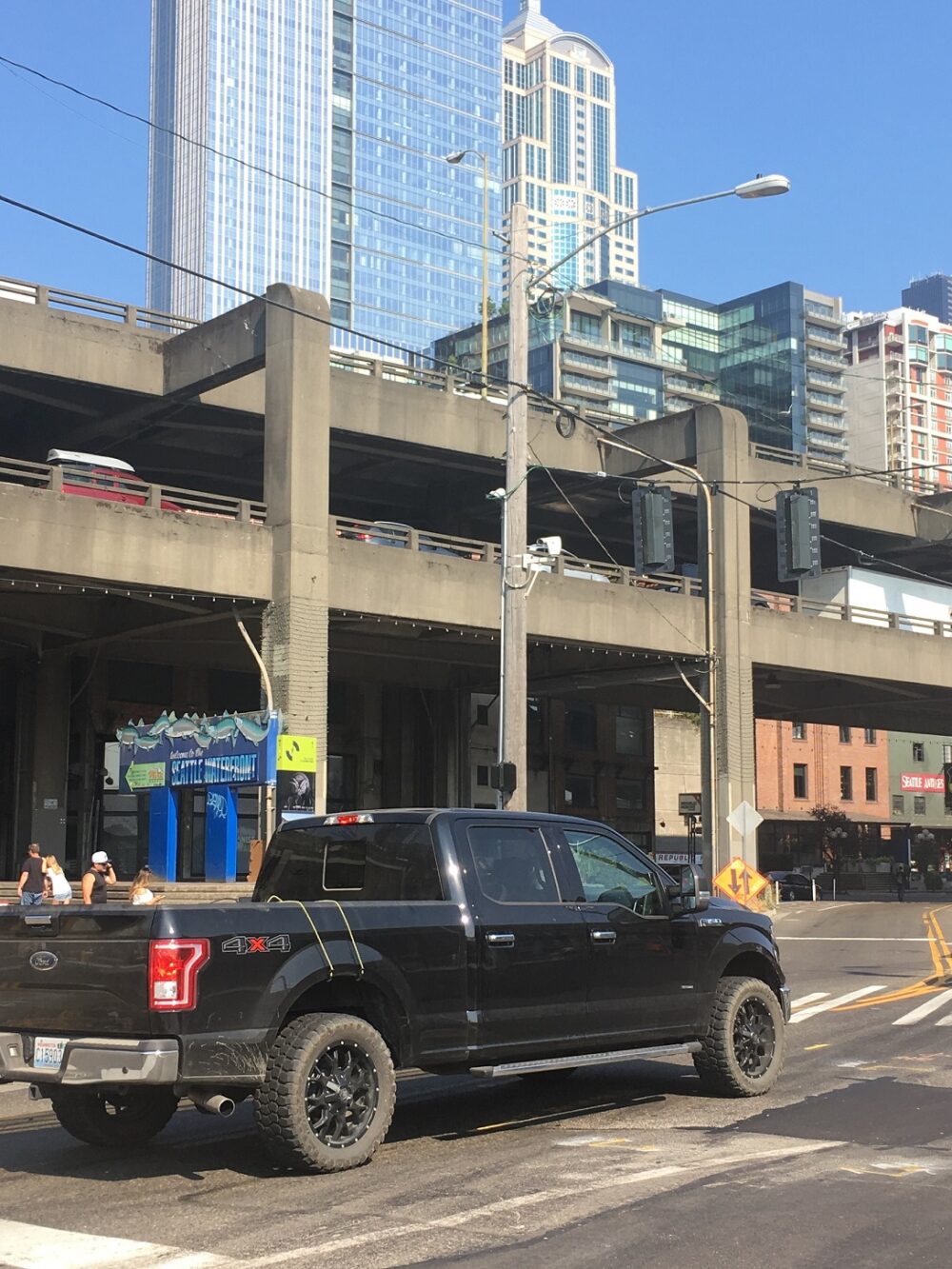 The guide books told us Seattle was not really a city designed for cycling, although we did see some evidence of some protected infrastructure whilst we were walking around.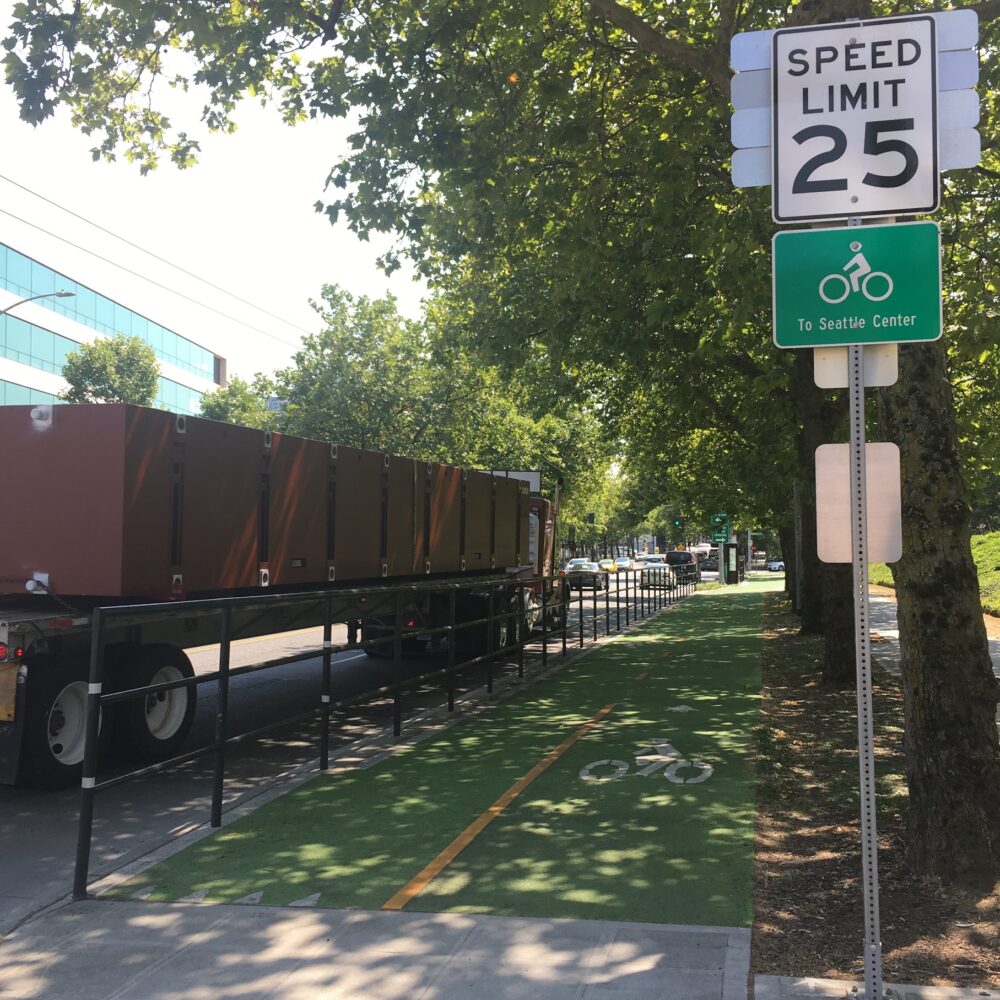 However, we only saw a small number of cyclists, and the majority of the streets were definitely not suitable for riding with an 8 year old (or at any age, to be honest). Reading up about the recent failure of their city bike sharing system, I can't say I'm surprised.
The good news is that T's foot has healed really well and he was happy to give cycling a go by the time we got to Portland – phew!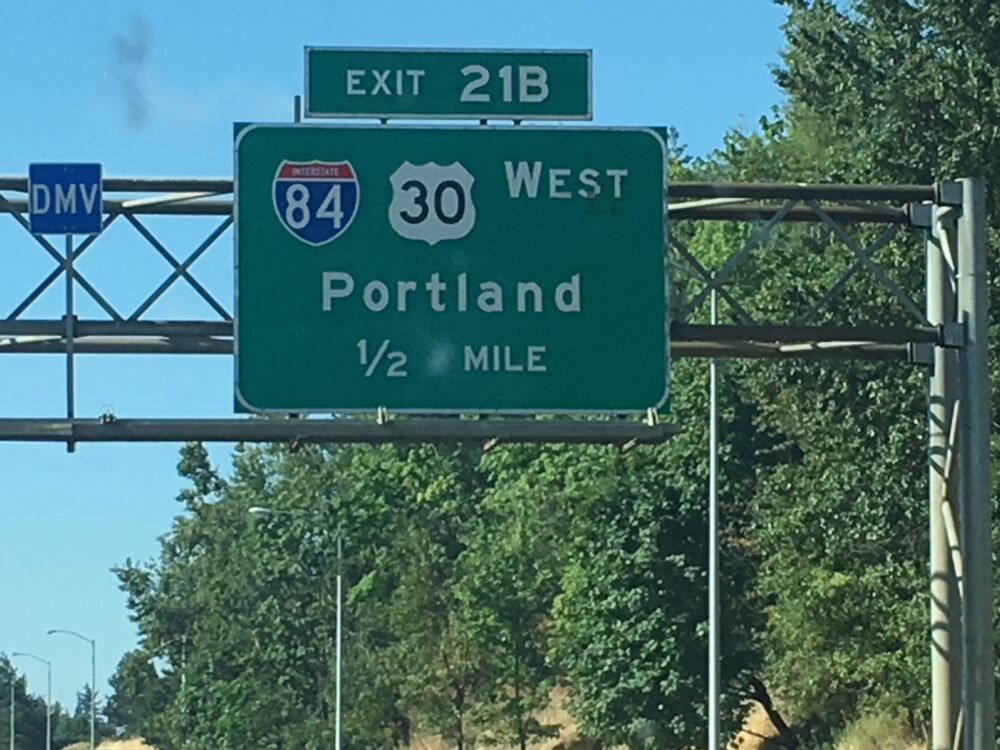 However, as we approached the city, I have to say I did wonder what we'd let ourselves in for, as we sat in traffic jams and found ourselves in multi-tier road systems – so much for Portland as a cycling city! We did see one bridge crossing the River Willamette, which runs north/south through the heart of the city, that appeared to be traffic free. I'd heard there was a bridge closure, and pointed out that it must be that bridge, as I could only see cyclists using it.
The day we arrived in Portland, was the final day in a week long heatwave, where temperatures had reached over 100F, combined with a thick smog caused by the forest fires further north in British Columbia. The official advice was to stay inside, not do any vigorous exercise, and to be particularly careful with children.
We were really pleased therefore that we'd been invited to visit Islabikes air conditioned Portland showroom where we spent a pleasant afternoon looking at their US set up, talking all things bikes and getting lots of advice on where to spend the rest of our trip.
I was really impressed to learn that the "out of action" bridge I'd spotted, was in fact the Tilikum Crossing which was build for the exclusive use of cyclists, pedestrians and the rapid transit light rail system. Things were certainly starting to look positive!
The boys were delighted to get a 'behind the scenes' tour of Islabikes assembly unit – getting to go into the "Employees only" area and see where the bikes are assembled and dispatched.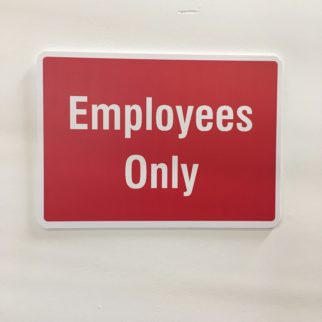 They also got to pick a new Islabikes water bottle in the colour of their choice – very useful given it's hard to carry enough water when the temperature is over 100F!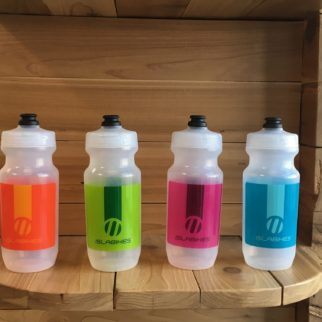 There was also a chance to do a bit of colouring in and read some US kids books on cycling – a welcome relief after a day in the car.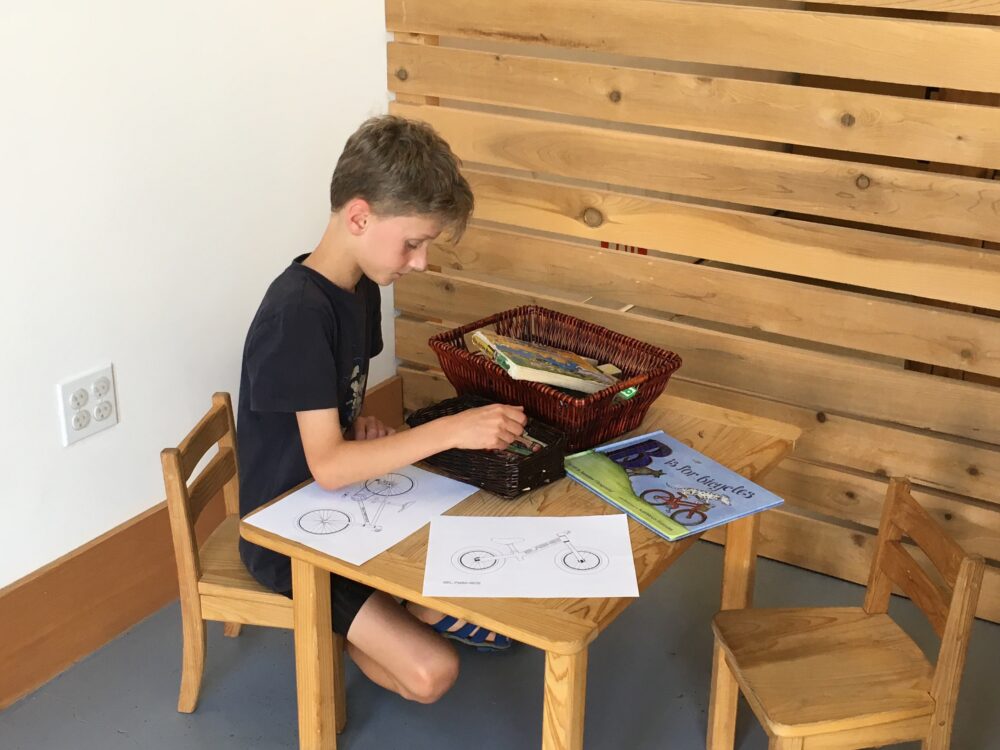 We're going to be writing a full article on our trip to the Islabikes US HQ, so keep an eye on our Facebook page if you're interested to find out more.
Islabikes kindly offered to lend us a couple of their Beinn all purpose bikes so the boys could explore Portland in style. They had a bike fitting with Islabikes MD Tim Goodall, who Chris remembered had fitted N with his very first Islabikes Cnoc over 7 years ago! N was fitted with a Beinn 26 Large (one up from what he rides at home), and T was delighted to be deemed big enough to ride the Beinn 26 small – meaning he's going to be proud rider of N's bike when our road trip is over. It's incredible how quickly they grow – it seems only yesterday he was on a balance bike, and now he's big enough for a 26″ wheel bike!
With the boys sorted for bikes, Chris and I checked the weather forecast which said the smoke would clear and the temperature lower the next day – hurray! We decided we'd use Portland's City Bike Share scheme – BikeTown – as we calculated it would be slightly cheaper than renting bikes, and more convenient as there is a docking station within walking distance of the Islabikes showroom. So all that was left was for us to sign up for a 24 hour pass and get a good nights sleep ready for our adventures in Portland the following day.
Come back tomorrow to find out how we get on cycling around Portland – will it pass our test of being a city suitable for an 8 year old child visiting for the first time to cycle around? A tall order, but we've got high hopes…..
If you're not already following Cycle Sprog on Facebook, do so now, so you'll get a notification when we post our next blog.
Other articles you may like: